'This Is Us': Who Plays Kate's New Love Interest, Marc and What Do the Producers Say About This Mysterious Character?
We all know and love Kate Pearson (Chrissy Metz), and her husband Toby (Chris Sullivan) on NBC's This Is Us, so we can't imagine her with anyone else. 
A new beau for teenage Kate (Hannah Zeile) is introduced in this week's episode, and we all want to know what the big mystery is surrounding his character. WARNING: Season 4 Spoilers.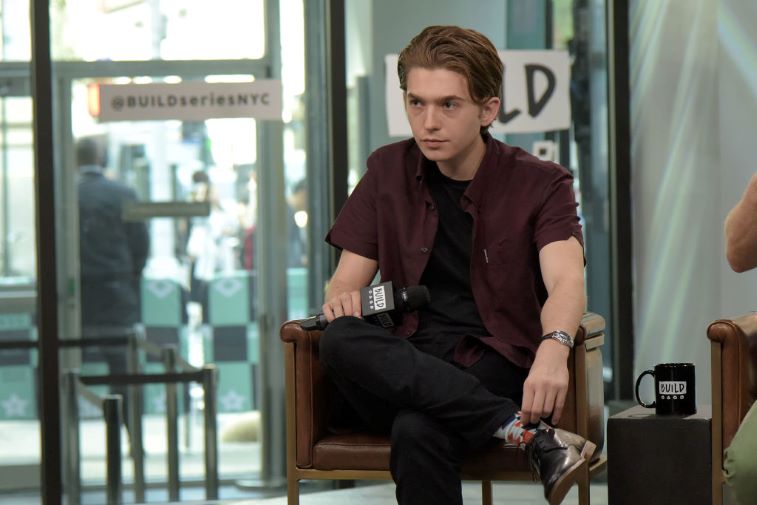 Who plays teenage Kate's new boyfriend on 'This Is Us'?
American actor, Austin Abrams plays Kate's new record store fling. Abrams is most well-known for playing Ron Anderson in season 5 and 6 of The Walking Dead on AMC. No wonder we get that creepy feeling from him. 
Abrams also starred in the first season of the American teen drama, Euphoria, on HBO as Ethan.
He made his first debut on This Is Us in episode 4, where he offered Kate a job in the record store. At first glance, he seemed harmless, but this latest episode has fans wondering why he's so mysterious.
Producers of 'This Is Us' say fans should have a 'healthy amount of concern' regarding Marc
When Entertainment Weekly interviewed the producers of This Is Us, Isaac Aptaker confirmed fans' suspicions that something ominous might be going on with teenage Kate and Marc.
Aptaker revealed that, "Fans should have a healthy amount of concern. I mean, there's something ominous looming there, the way that Rebecca and Kate are speaking about that relationship in present day. And although he seems like a sweet guy now, it certainly seems like that did not end well for Kate."
Following episode 5, fans are worried about what happened between Kate and Marc. Many fans believe he may have abused her.
Aptaker also admits, "There is a little bit of a darkness and a creepiness to this character, even though he hasn't actually done anything." That is precisely what we were thinking. He has this mysterious vibe, and we hardly even know him.
'This Is Us' producers indicate Marc's unplanned appearance at the family dinner is telling
In episode 5, Marc appears at the door without being invited. Teenage Kate is unsure whether this gesture is creepy or romantic. He tells her that he didn't want her to go through family dinner alone.
Producer Elizabeth Berger reveals that this was intentional. She told Entertainment Weekly, "That will definitely prove to be symbolic of Mark's larger personality. He's obviously somebody that goes for what he wants and feels entitled to show up to a place even when he's not invited. And we do feel like that is a little bit of a tell for where we're going and what this guy is all about."
The producers have officially confirmed all of our suspicions about Marc. He seemed overbearing and controlling by coming to the house without being invited. Marc found Kate's address on her application and just showed up. He also has his arm around her the entire dinner. We suspect that he may have a possessive personality. 
To find out what happens next with Marc and Kate, watch new episodes of This Is Us on NBC Tuesday nights at 9 p.m.