'This Is Us': Why Aren't Fans Ugly Crying This Season?
Fans are reporting that season 4 of 'This Is Us' is not as much of a tear-jerker as past seasons. Let's take a look at why this could be.
For the past three seasons, fans have always looked forward to a good cry on Tuesday nights during This Is Us. The show is a therapy session for viewers with its many life lessons. When we finally found out how Milo Ventimiglia's character, Jack died, there were big fat ugly tears. We are well into season 4 now, but fans report they are no longer using entire boxes of tissues while they watch. Let's take a look at whether or not there is less to cry about on this season of This Is Us.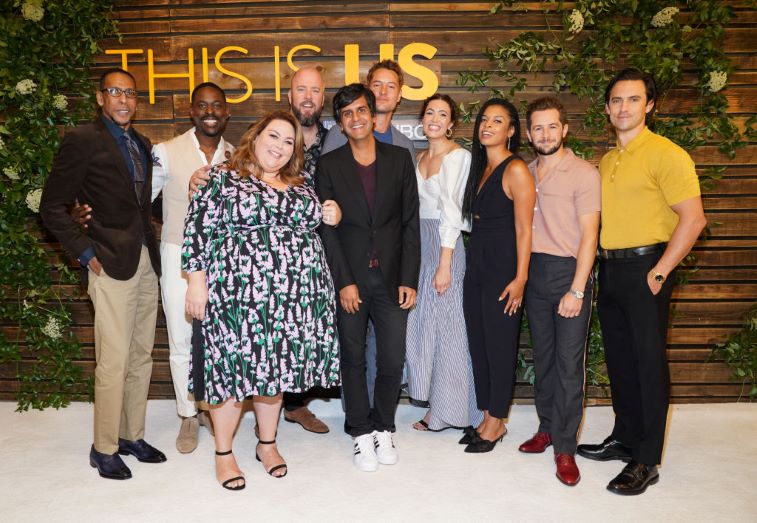 We already know how Jack died, and we are seeing less of him in season 4
A huge reason for the excessive amount of tears surrounding the first two seasons of This Is Us was that we all knew our favorite character was going to die. During every happy moment from the 'Big 3's childhood, there was that thought in the back of everyone's mind, "This is the last time they will have these moments with their father." 
Many fans felt like this Instagram user who wrote, "Jack Pearson is the best father in the world for me." So, all of the happy moments with Jack also end up being cryfests, knowing he doesn't make it. 
There was also Kate's (Chrissy Metz) wedding, Kate's miscarriage, and Kevin's (Justin Hartley) breakdown, which were all sad on their own, but even more so because their father wasn't there.
We thought we would cry less in season 3, but the writers kept finding new ways to keep us reaching for the tissues. Kate's IVF journey, finding out Jack's brother— Nicky (Griffin Dunne)— was still alive, and Jack and Rebecca's (Mandy Moore) camcorder purchase were just a few of the many moments that brought tears to our eyes.
The first three seasons certainly had no shortage of tissue-worthy moments.
Let's look at season 4—The Pearsons are still bringing on some tears
One This Is Us fan on Reddit compared past seasons to the current season by writing, "The first few seasons I absolutely balled my eyes out, and I NEVER do that kind of thing. While I am still enjoying the show, the emotional aspect of it has definitely changed in a way that is much less affecting."
We have loved all of the sweet moments—when 11-year-old Kevin (Parker Bates) comes to Randall's (Lonnie Chavis) rescue during a panic attack, or when teenage Randall (Niles Fitch) and Beth (Rachel Hilson) kiss for the first time—but they haven't exactly made us ugly cry.
Many viewers felt the tears coming on after episode 6, when we found out that Randall (Sterling K. Brown) knew how to golf all along, but was taking advice from his dad. During that moment, when he hit the golf ball into the water and said, "This one's for you, Pop," we all broke down. 
So, we have had a few cryfests, but nothing huge yet in season 4.
It is possible that we just have not gotten to the enormous tear-jerker moments yet— we know they are coming
Fans are wondering if the writers are building us up for a significant fall. One Reddit user wrote, "[The] Kevin and Nicky moments are the only ones that have brought any tears from me so far, and very little at that, compared to, you know, like every other season. Also makes me wonder when the ball will drop."
What is going to happen with Nicky and Kevin? Fans are hypothesizing that Kevin falls off the wagon, and Nicky must help him recover. It is indeed a plausible theory that will bring tears to our eyes with the story coming full circle.
We know a few situations are dire that we have not found out about yet. What happened with teenage Kate (Hannah Zeile) and her first boyfriend, Marc (Austin Abrams) has us all worried. Something tragic is on the horizon that will have us pulling out the tissue boxes again. We can feel it. 
Grab your tissues and catch new episodes of This Is Us on NBC, Tuesday evenings at 9 p.m. Eastern. There might be some ugly-cry moments on the horizon.