'This Is Us': Why Milo Ventimiglia and Sterling K. Brown Keep Getting Nominated for the Same Emmy Award
Milo Ventimiglia and Sterling K. Brown are nominated for outstanding lead actor in a drama series for their work on This Is Us at this year's Emmy Awards. This is after they previously were nominated in 2018.
Some may wonder why the two actors keep getting nominated in the same category. Here are a few reasons why they keep competing for the same award.
Their father roles on the show puts them in the same category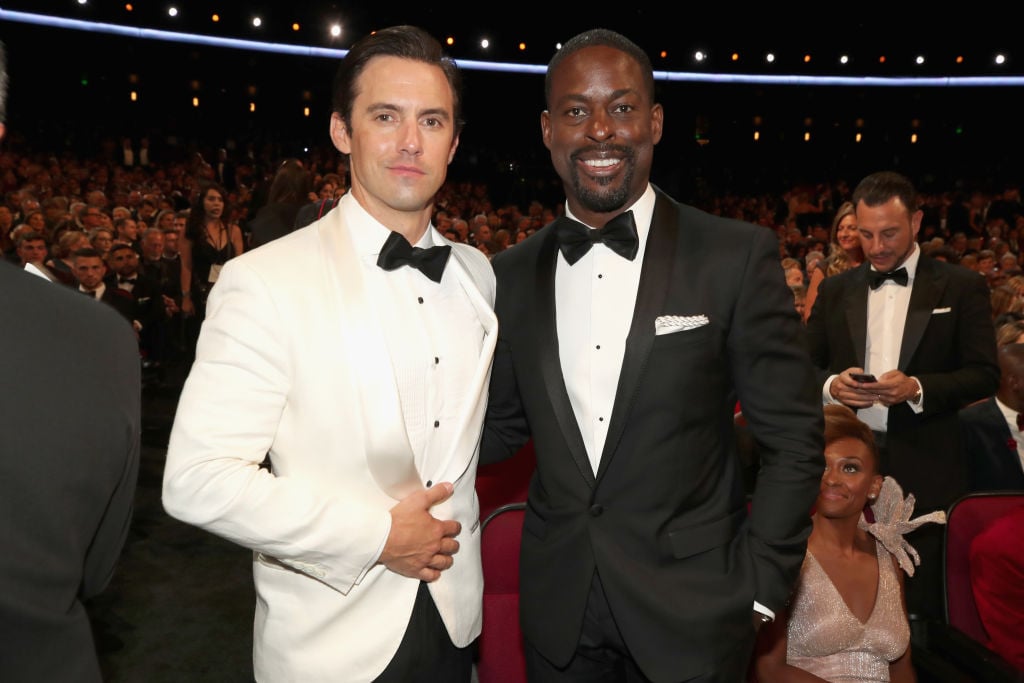 The characters Jack and Randall Pearson are similar because they are father and son. However, their positions as lead actors also puts them in the same category.
This might continue to make things competitive for them, but it's probably better than the alternative of putting them in the supporting category. Both of the actors have been in all 55 episodes of This Is Us so that would just not make sense.
The biggest emotional moments of 'This Is Us' Jack and Randall Pearson
Jack is known to be a devoted father and husband. However, he has his flaws. He struggled for some time with alcohol addiction, which affected his relationship with many people.
Randall is very similar in that he is devoted to his family, but he takes on too much. We saw the character running for political office because he wanted to help his biological father's community. That started to get in the way of him being with his family.
The actors do a great job playing out the flawed aspects of these characters. People love them despite them not being perfect all of the time.
This Is Us is known for bringing fans to tears. The tone of the show is made through a group effort. However, some of the show's most emotional moments hinge on Jack and Randall.
Season 3 had huge turns for both characters
Season 3 showed Jack in Vietnam with his brother, Nicky (Michael Angarano.) Nicky was struggling dealing with the war and Jack wanted to protect him. Sadly, their time together there led to them never speaking again. The story is a heartbreaking one and Ventimiglia once again gives a moving performance.
The show actually took a very different turn with Randall last season. We have seen the father vulnerable multiple times from meeting his biological father to being on the edge of a mental breakdown. Fans are used to feeling bad for him.
Many actually were angry with Randall last season as he was running for office. That's because he was ignoring Beth (Susan Kelechi Watson)'s concerns about his career change. He also wasn't supporting her with her dream of returning to dance.
Brown does a wonderful job playing the negative aspects of his character and being a great scene partner for Watson. It's no wonder both of the actors are up again.
This is Ventimiglia's third nomination for his role on the show, and Brown's fourth. He previously won for playing Christopher Darden in American Crime Story and won the first time he was nominated for This Is Us.
The Emmy Awards air on Sunday, Sept. 22 on Fox starting at 8 p.m. EST. Fans will have to wait and see if either actor will win this year.