'This Is Us': Will William Return in Flashbacks?
Any This Is Us fan knows that Randall Pearson's (Sterling K. Brown) story didn't begin or end with his father, Jack (Milo Ventimiglia). The pilot episode opened with a pivotal scene between Randall and his biological father William Hill (Ron Cephas Jones). Will William appear in future episodes?
Who is Ron Cephas Jones?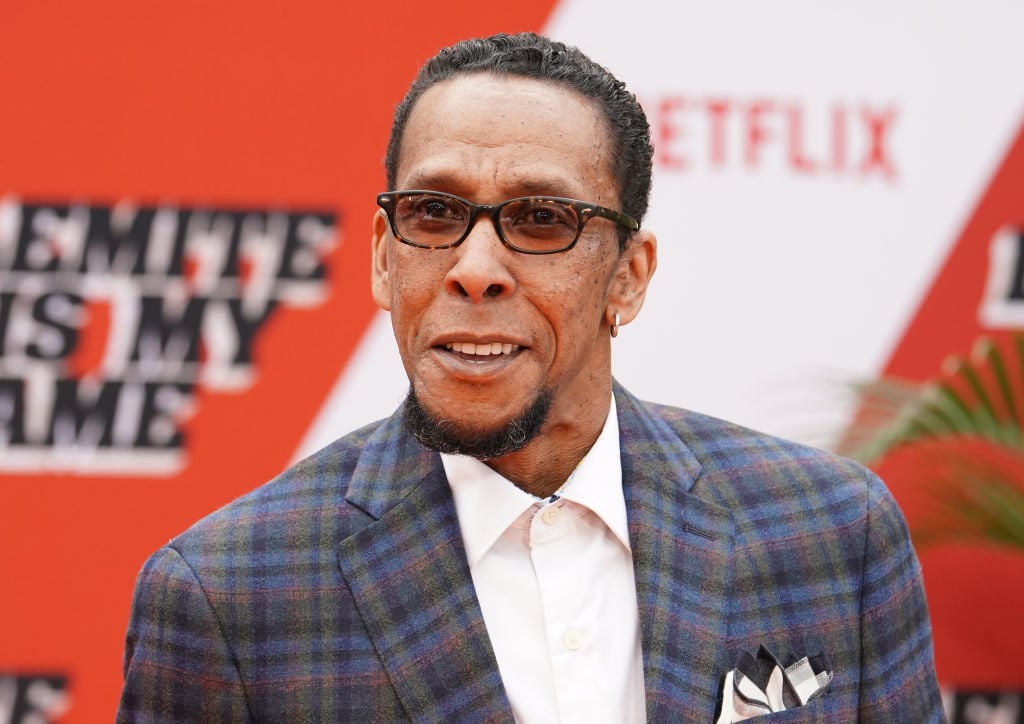 Jones, whose roles go as far back as 1994, began in theater. His successful Off-Broadway career includes performances at Chicago's Steppenwolf Theatre, Boston's American Repertory Theatre, New York's Second Stage Theatre, Brooklyn Academy of Music, and the Public Theater (as the title character in Richard III).
Jones also appeared in August Wilson's Gem of the Ocean before a six-year break. His return came via The Motherf***ker With the Hat starring Chris Rock, followed by his moving portrayal of Crooks in Of Mice and Men.
Aside from TV credits like Mr. Robot, Luke Cage, and This Is Us, Jones is also the father of Jasmine Cephas Jones, who originated the roles of Peggy Schuyler and Maria Reynolds in the 2015 Broadway musical Hamilton. Ever heard of it? Clearly talent runs in the family.
Why is William important to Randall's story arc?
Season 1 of This Is Us revealed Randall seeking William out on his 36th birthday to confront him for abandoning Randall as an infant. The confrontation sets up, what will eventually become, a redemption story of forgiveness.
Randall and William struggled to make amends in the beginning. Though the more William revealed about his past, the more Randall understood William's choices.
William had no idea what might become of Randall after leaving him at the fire station. He lurked in the background of his life. He even met Rebecca (Mandy Moore) to periodically check in on Randall.
Through the course of the season, Randall forgives William and gives thanks for having Jack as a father. The end of William's journey comes in the episode "Memphis" and still sticks with us today.
William is an integral part of Randall's story. This isn't just because they're biologically connected, but because William fills in the gaps where Randall fails to feel like a Pearson.
William is a literal interpretation of how difficult it can be to navigate, and find comfort in, identity. Randall's anxiety (and his incessant need to please everyone because of it) are proof William is more a part of him than Randall could ever admit.
Will William return for more flashbacks in season 4 of 'This Is Us'?
Despite a brief flashback in season 3 ("R&B"), it's unclear if Jones will return in season 4. He confessed to Good Housekeeping in March, he misses the cast "so much."
Jones said he has plenty of ideas on how creator, Dan Fogelman, could work more of William's story into the show moving forward. One being his relationship with Beth (Susan Kelechi Watson), which seemed closer with every new flashback.
"You can see how William was so connected to Beth. She had that no-nonsense kind of thing with him, helping him with his medication," he said.
"She gave a lot of her life to William and opened up her home to him and the children. I would love to explore something like that."
He also said he'd love a deeper look at his relationship with Tess (Eris Baker), who recently came out (which alludes to William's bisexuality).
"When I saw that I was like, I don't know how they would connect that, but it seemed so obvious," he said. "That's the kind of stuff I'm talking about. There's room for so many things and you just hope for the best. He could be brought back at any time."
For now, there is no plan for William's story in season 4, but he's a fan.
"I watch every week in anticipation of what's going to happen," he said. "I'm just very grateful to have been part of this particular production."
Jones said he's not ready to say goodbye to the multi-layered character (neither are we).
"Like anything that you love, if you let it go it'll come back to you if it's supposed to and if it doesn't, it wasn't supposed to. It's just one of those roles that's so perfectly beautiful."
For now, it doesn't look like you'll get more William in season 4 of This Is Us, but that doesn't mean you can't go back and watch he and Randall's story unfold all over again in season 1. But first, grab the tissues.