This Is What Jason Mamoa Thought of the 'Game of Thrones' Series Finale
Only a year or so ago, being known for Aquaman instead of Game of Thrones would have seemed like someone lost a bet. Now, Jason Momoa is laughing all the way to the bank — only he's not laughing about the much-maligned Game of Thrones finale.
Like many viewers, Momoa was less than pleased with how HBO's juggernaut wrapped up, and he's made no bones about it. He was particularly dismayed at what was done to Daenerys, given the close relationship his and Emilia Clarke's characters played on the show.
We think it's safe to say Momoa won't be going up for a part in the David Benioff/BD Weiss Star Wars movies.
What did Jason Momoa do on 'Game of Thrones'?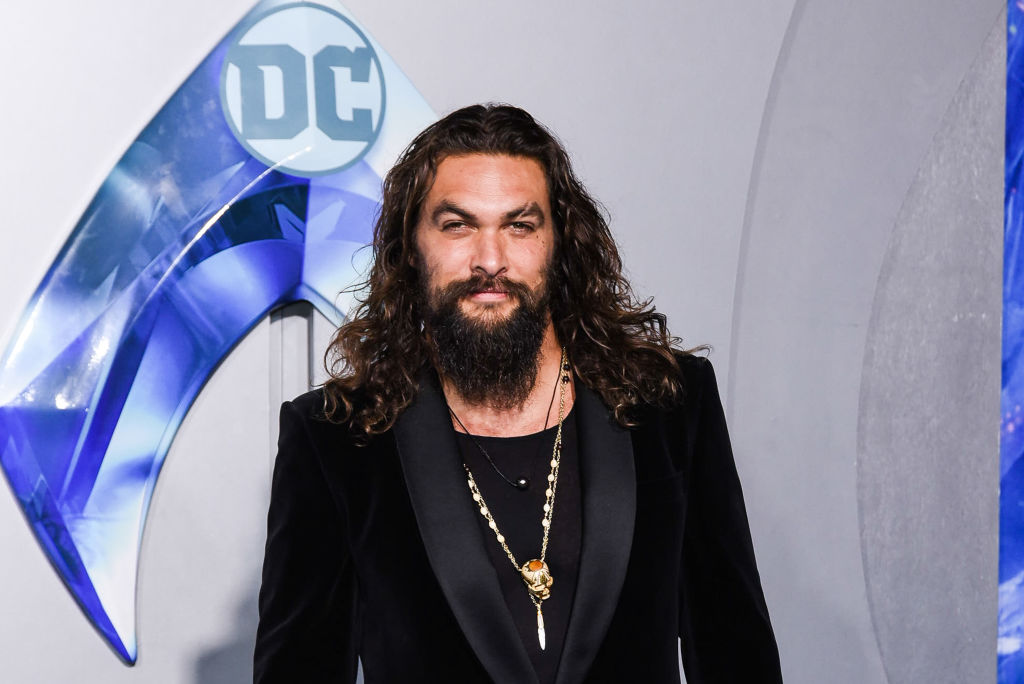 Momoa played Khal Drogo, who was Dany's husband early in the show. Their marriage was arranged so that Drogo could supply Dothraki troops so that Dany's older brother could make a play for the Iron Throne.
Their union is more than a little savage and awkward at first, but Daenerys acclimates and learns to speak Dothraki as a result. She also becomes pregnant. After that, events conspire to make life miserable as Drogo is seriously wounded in battle. Dany tries to save her husband, but the attempt fails, and in the aftermath, their child is stillborn. Ultimately, Dany smothers Drogo with a pillow as a mercy killing, but names one of her dragons after him.
With a relationship as twisted as that, it's no small wonder that Momoa still carried something of a torch for Dany/Clarke.
Why the 'Game of Thrones' finale displeased Jason Momoa
When Jon Snow killed Dany after her attack on Kings Landing killed thousands of civilians, Momoa's response was pithy and profane.
"F–k you! F–k you, punk!" Momoa exclaimed on his Instagram story per Entertainment Tonight. And he was also less than thrilled with Jon getting sent back to the Night's Watch as punishment.
"Let me get this s–t straight," he said . "You're going back to what the f–k you did in the first place and you killed Khaleesi (Dany). Oh my god … We're gonna go to the bars and we're gonna get in a fight."
It's too bad Drogo had already died because that's a sequel that Game of Thrones fans would surely pay to see. Momoa went on to support Clarke herself by commenting on her Instagram, "I love u madly … Baby that episode killed me," he wrote.
Who needs 'Game of Thrones' when you're a superhero?
Ironically, before the finale aired, Momoa had joined in all the hoopla celebrating the show. When Benioff and Weiss appeared on Jimmy Kimmel Live, they told Kimmel about how they would personally break the news to actors that their characters were going to die. Kimmel asked them if they could call someone right then and there and inform them of their demise.
Playing along with the stunt, Weiss picked up his phone and called one of the actors, who turned out to be Momoa. After Weiss told Momoa he was dead, Momoa was completely unfazed.
"Yeah, I know. I'm Aquaman now," he said to a roar of approval to the audience. Asked if Momoa could come back for the finale, Weiss jokingly said "Possibly." Some viewers probably wished he would have.
Clearly, Momoa is in a place where he can put Game of Thrones far behind him. After Aquaman was praised as one of the better parts of the otherwise regrettable Justice League, his standalone movie did better than many people expected. The idea of an Aquaman movie may have been laughable once, but nobody was laughing when the movie made $1.1 billion worldwide. The sequel is scheduled to come out Dec. 22, 2022.