This Is What Meghan Markle Does On Her Days Off
Since she got engaged to Prince Harry in Nov. 2017, Duchess Meghan Markle has hit the ground running with all of her royal duties. Though she did not become an "official" royal until she and the prince wed in May of 2018, Markle's cramped schedule has only gotten more jampacked in the months since her wedding.
From endless royal engagements including, her father-in-law, Prince Charles' 70th birthday celebration, Royal Ascot Week, Prince Louis' christening, and a 16-day long royal tour, we still don't know how the Suits alum and her husband managed to sneak off and have a honeymoon without anyone noticing.
On Oct. 15, 2018, Markle and Prince Harry announced that they would be welcoming their first child in the Spring of 2018, and though the duchess is feeling well and glowing, Kensington Palace has announced that they will be pulling back on her schedule just a tad.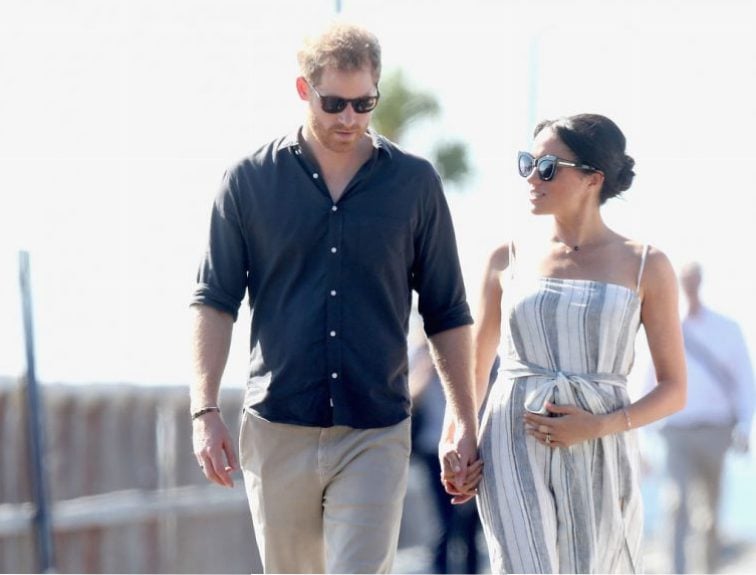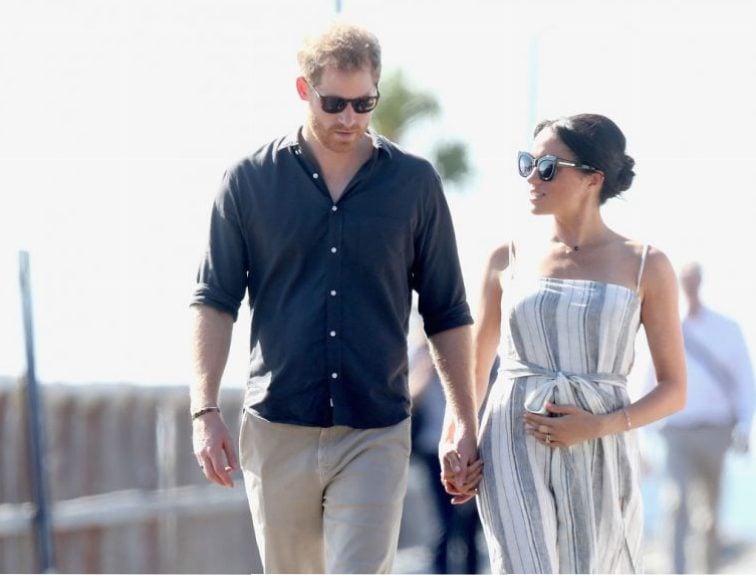 Slowing things down
The late nights and early morning on her first official royal tour didn't seem to be taking a toll on the mama-to-be. However, the Palace wanted to make sure that Markle has plenty of time to rest. After her first full-week in Australia with her husband, they decided to reign things in a bit.
A royal insider revealed to ABC News, "She's feeling fine but resting. We have to make sure she is well-paced and not overdoing it. She wants to do everything, but Prince Harry is encouraging her to pace herself. If it has been a very late night due to unforeseen circumstances, we have to adjust for that."
Time for herself
Markle's first official day off while on tour was Monday, Oct. 22, 2018. While Prince Harry began his day on Fraser Island where he dedicated the Forests of K'gari to the Queen's Commonwealth Canopy. He also participated in a traditional welcoming ceremony. Meanwhile, Markle relaxed at the Kingfisher Bay Resort— an award-winning eco-resort located on Fraser Island.
According to Hello!, the duchess  "enjoyed a spot of whale watching" and she might have even partaken in a spa day at the resort's Island Day Spa. Still, if you know anything about Markle then you know she's not one to sit around. By the end of her day off, she rejoined her husband for a walk along Kingfisher Jetty.
A royal insider explained to Daily Mail, "We were concerned about the [roads] on the island which are incredibly bumpy and uncomfortable for anyone, let alone a pregnant woman. But the Duchess was very keen to re-join the Duke at the last engagement of the day to greet the people of the island."
A day off in London
When she's not on tour on behalf of Queen Elizabeth II, or at any one of her many royal and charitable engagements Markle spends her days off in London indulging in her hobbies and pampering herself. An avid writer, the former Tig Editor in Chief, spends her time journaling, a task that she finds therapeutic.  Even when she was acting in Hollywood, the duchess also made sure to take the time to pamper herself. Now that she's preparing to bring a life into this world, she'll probably be setting more time aside to really indulge.
Like any girly girl, the duchess loves to have spa days which include skin care treatments, manicures, pedicures, and of course a blow out at Hershesons in Knightsbridge.
She revealed to Women's Health, "I give myself the luxury of downtime. We are all so incredibly busy and juggling so many things, but I always take an hour just to decompress, watch mindless TV, snuggle with my dogs, and enjoy a glass of wine. That's all part of the investment. It's a balance."
We hope the duchess soaks up every moment of free time she has before welcoming her baby.