This Is What Meghan Markle Said About Donald Trump Before She Was a Royal
It's common knowledge that Meghan Markle is no fan of President Donald Trump. As a formerly outspoken liberal and self-described feminist, almost all Markle's viewpoints stand in stark contrast to Trump's. There's just one problem: she's not allowed to talk about it.
Members of the royal family are not permitted to publicly support any political issues or causes regardless of their personal feelings on the matter. Queen Elizabeth stays "strictly neutral" in politics and never votes in elections.
But the Duchess of Sussex wasn't always part of the royal family and there are records of her speaking frankly about Donald Trump before she married Prince Harry. Here's what she said.
Meghan Markle was outspoken in her criticism of Donald Trump
Before she became a royal, Meghan Markle wasn't just a nobody—she was a moderately famous actress with a platform to discuss her feelings on whatever she wanted. And Trump was a topic she felt strongly about.
Most of her comments occurred during an appearance on The Nightly Show with Larry Wilmore. It was 2016 and Meghan Markle was supporting Hillary Clinton for president ahead of the election.
She said: "Of course Trump is divisive—think about female voters alone. I think it was in 2012, the Republican Party lost the female vote by 12 points. That's a huge number and as misogynistic as Trump is—and so vocal about it—that's a huge chunk of it."
She went on: "You're not just voting for a woman if it's Hillary (Clinton). Yes, you're voting because she's a woman, but certainly, because Trump has made it easy to see that you don't really want that kind of world that he's painting."
In 2017, Markle encouraged her Instagram followers to read Noam Chomsky's book, Who Rules the World. While she didn't write it herself, it's clear she agreed with the sentiments, which include an afterword urging a probe into the 2016 election results.
The Duchess of Sussex got away with skipping tea with Trump
The Queen has met with all 11 United States presidents since she ascended the throne (every one except Lyndon B. Johnson) — both Democrats and Republicans. She's hosting Donald Trump and his family for tea this week.
Luckily enough for Meghan Markle, she's technically still on maternity leave and has the perfect excuse not to go. But in the future, it's possible that the Duchess of Sussex may be forced to break bread with a man she doesn't like.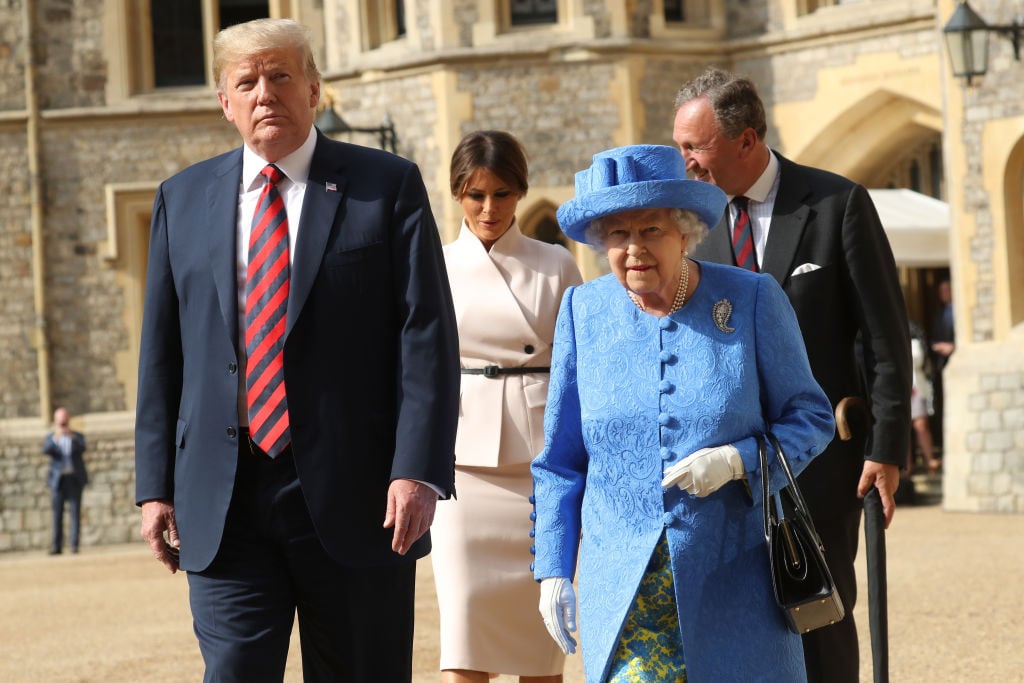 Trump may have called Meghan Markle 'nasty' for her comments
Though he denies saying it, or at least the context the quote was taken from, Trump didn't seem too thrilled that Meghan Markle said negative things about him in the past.
During an interview for The Sun, Trump seemed unaware that the Duchess of Sussex didn't like him. When the interviewer asked if there were any hard feelings after she "wasn't so nice" to him during the campaign and even threatened to move to Canada if he won, the President made it clear he had no idea.
Trump said: "I didn't know that. No, I didn't know that. No, I hope she is OK. I didn't know that, no. So what can I say? No, I didn't know that she was nasty."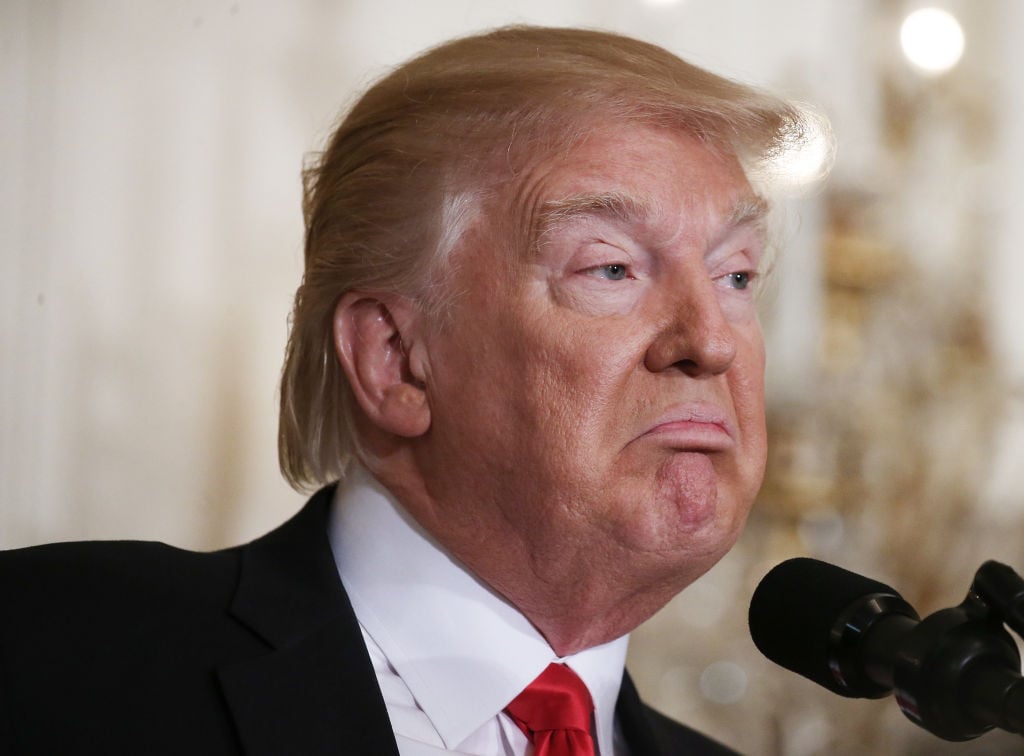 But then he clarified that he was happy to have an American join the royal family, even if that person was Meghan Markle. When asked if he thought having an American princess would help the United States and United Kingdom relations, he said,  "I think it's nice. I think it's nice and I am sure she'll do excellently. She'll be very good. She'll be very good. I hope she does [succeed]."