This Is What Priyanka Chopra Says About Having Kids With Nick Jonas
Priyanka Chopra has had a very long and successful career. These days, on the relationship front, the 37-year-old has settled down with her husband Nick Jonas. Fans have long been curious to know if Chopra and Jonas have plans to expand their family and have kids. Chopra herself recently shared some updates about her thoughts on having children with Jonas.
When did Priyanka Chopra and Nick Jonas get married?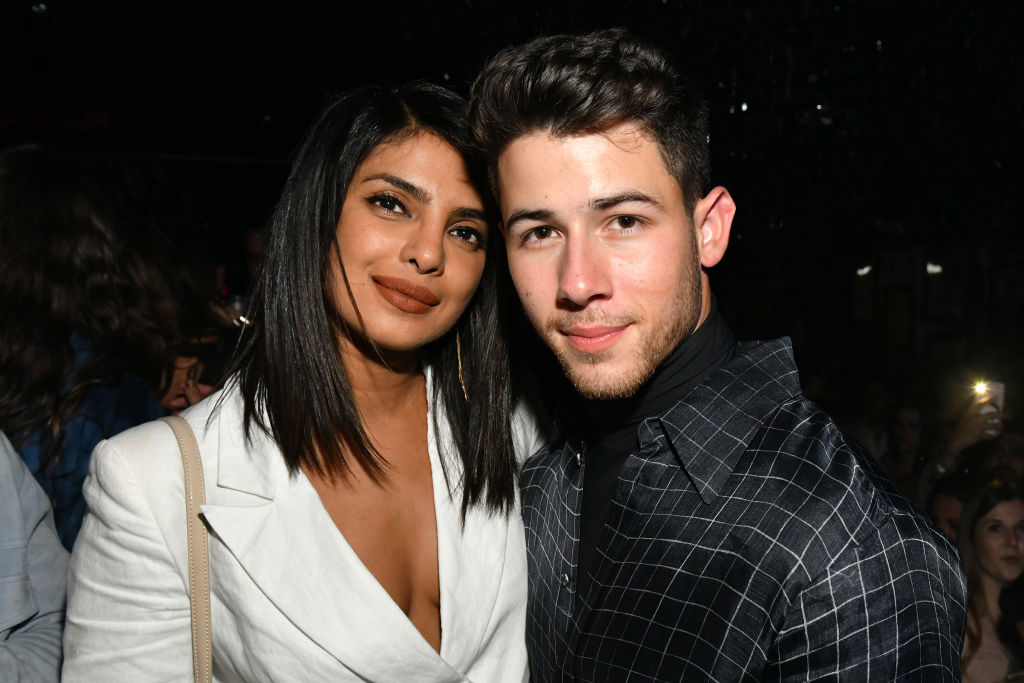 Chopra and Jonas became acquainted in 2016 after they started talking on Twitter. Jonas reportedly reached out to Chopra because he was "gushing" over her.
The two of them stayed connected and even showed up together at the Met Gala in 2017. Though, Chopra did not initially believe that their relationship would go anywhere.
"I didn't think this would be what it turned out to be, and that's maybe my fault," she said. "I judged a book by its cover. But I think when I started actually dating Nick he surprised me so much."
Although neither Chopra nor Jonas has ever revealed when they started dating seriously, reports of them being a couple came out in 2018 after they were spotted at a sports game together. Their relationship soon moved very quickly and Jonas proposed to Chopra that same year on her birthday.
The couple tied the knot in December of 2018. They had elaborate celebrations in both India (Chopra's home country) and North Carolina. The wedding attracted a lot of press attention and was also sponsored by famous brands like Amazon, Tiffany, and the Havana Club.
What did Priyanka Chopra say about having kids with Nick Jonas?
Chopra has talked about having children on multiple occasions. In June 2019, she told People that she definitely wants to have kids within the next decade.
"It's going to happen in the next 10 years," Chopra shared. "Well, hopefully earlier than that. I'm very fond of children and I want to be able to do that."
Additionally, Chopra opened up to InStyle about why exactly she wanted children. She said: "I want my existence to have meant something. I want my kids to turn around and be like, 'Yeah, that was my mom.'"
Recently, she also told Vogue India that "buying a home and having a baby are on my to-do list." The star revealed Los Angeles is where she wants to raise her family.
Why fans believe Priyanka Chopra and Nick Jonas will announce a pregnancy in 2020
Since Chopra is 37 years old, a lot of people believe that she will opt to have a baby sooner rather than later. In fact, there are reasons to believe that she and Jonas could announce a pregnancy next year.
For one thing, their relationship has moved very quickly. The two of them got engaged in mid-2018, and before people knew it, they were married. So it's not such a stretch to think that they do not want to waste any time in starting a family.
Chopra and Jonas are also known to be close to Kevin Jonas' children. They have been spotting hanging out with the singer's two daughters, and it's likely that being around little ones could make them want to have kids of their own as soon as possible.
The Jonas Brothers are on tour right now, which will last until February 2020. Chopra and the spouses of the other Jonas Brothers are on tour as well with their husbands, and it is possible that Chopra and Nick Jonas are waiting until the tour ends before having children.