This is What RHOC Tamra Judge Thinks of the Keto Diet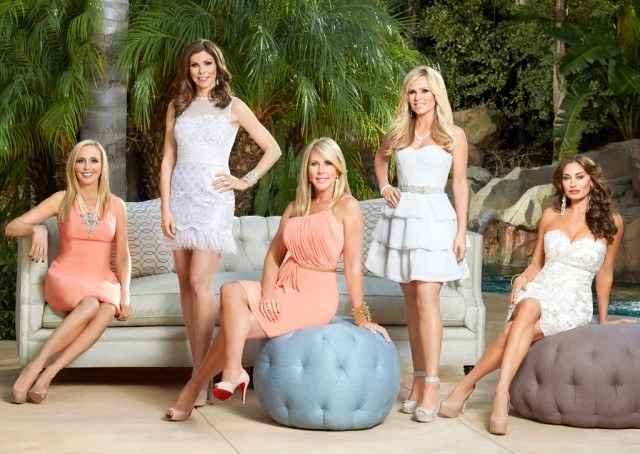 The super popular ketogenic or "keto" diet is a low carb, high-calorie diet aimed at weight loss and even improving health, according to Healthline. But Tamra Judge, fitness guru from The Real Housewives of Orange County says the program made her ill and isn't a fan, Women's Health reports.
In fact, Bravo producer Andy Cohen isn't on board with keto either. When Today Show host, Savannah Guthrie appeared on Watch What Happens Live and talked about her keto diet fail, Cohen turned to the evening bartender, Joy Bauer and said, "Joy, isn't it funny when sometimes super-smart newspeople do really dumb things?" Ouch.
Bauer, a Today Show health consultant said, "It's super high in fat and it's ridiculously low in protein and carbs. So it's very difficult to stick with and really, it makes me so sad to think a diet would omit so many fruits and vegetables. Savannah! Come talk to me!" So is keto the devil or does it deliver?
What the keto diet entails
According to Healthline, "The keto diet is a low-carb, high-fat diet. It lowers blood sugar and insulin levels, and shifts the body's metabolism away from carbs and towards fat and ketones."  When Guthrie visited the Bravo set she said, "I've eaten a lot of bacon and I like it." But then admitted she hadn't lost any weight.
The keto diet is similar to other low carb, high-fat programs like Atkins, Healthline reports. The extreme reduction of carbs is replaced with fat, which puts your body into a metabolic state called ketosis. The idea is your body is better at burning the fat for energy. Also, you should experience a blood sugar and insulin level drop too.
These are the results program followers experience
One writer raved about her keto experience on Women's Health. She wrote that "The key [to the diet] is the ratios: You're supposed to get at least 70 percent of your calories from fat, 15 to 25 percent from protein, and 10 percent from carbohydrates—that means only about 20 grams of carbs or fewer." And while she shared the program's challenges, like the holidays and finding something good for breakfast, she lost nine pounds in two weeks.
While the author had success, it may be fleeting. "The ketogenic diet has been shown to provide short-term benefits in some people including weight loss and improvements in total cholesterol, blood sugar, and blood pressure," according to Havard's School of Public Health. "However, these effects after one year when compared with the effects of conventional weight loss diets are not significantly different."
This is one reason why Judge didn't like the program
Judge's biggest concern is what the program does to your health."OK, so here's my thoughts on it," she told Bravo's The Feast. "I'm sure it works, but I cannot wrap my brain around eating that much fat. Bad fat — cheese, sour cream, butter, all that stuff. So, I like to do the good fats — like I'll do the avocado, but I'm not gonna drown my eggs in butter and throw the cheese of top of it. Just — I can't."
A program that encourages you to eat fat probably hits a sore spot as Judge's husband is dealing with some serious heart issues. "It just doesn't make any sense to me because it's just not healthy eating," she said to The Feast. "So I worry more about what it's gonna do for, like, your heart, your cholesterol, and things like that. So I pretty much stick to a similar diet, but I just don't go for the bad fat."
Judge follows this weight control plan
She made it clear keto doesn't seem to work. But this is what has helped Judge earn her banging bod. In fact, she shared exactly what she eats with Bravo's Daily Dish, and yes, carbs are part of her program. She starts her day with a serving of Cream of Wheat, then snacks on red bell peppers and hummus. Lunch consists of chicken and brown rice. Some berries may also be on her plate. Nuts might be the afternoon snack followed by something like grilled shrimp and veggies for dinner.
She adds this is another key to a fit and fabulous figure. "It doesn't matter what age you are, you can do it," she told ET. "I would say 80 percent of it is your diet, and for women, lifting heavy weights [is key]. Everyone thinks, 'I'm gonna get bulky, I'm gonna get this…' No. When you build muscle, and you eat that extra protein, your body is burning that fat all day long. So girls, eat your protein all day long, and lift heavy weights!"
Check out The Cheat Sheet on Facebook!