This Is What We'll Learn About Beth During Season 2 of 'This is Us'
The much-beloved drama series This Is Us is finally back for a second season — and fans are desperate for answers. We all fell in love with the Pearson family when the series first premiered on NBC. Now, we have even more questions.
Will we find out what happened to Jack (Milo Ventimiglia)? Will Jack and Rebecca's (Mandy Moore) marriage get back on track? What will Randall (Sterling K. Brown) do now that he's left his high-powered job? Will Kate (Chrissy Metz) and Toby (Chris Sullivan) make it down the aisle? And, will Kevin (Justin Hartley) get his ex-wife Sophie (Alexandra Breckenridge) back for good?
Though we're all on the edge of our seats for more details about the Pearson's lives, Beth (Susan Kelechi Watson), Randall's wife and mom to their two little girls, has the biggest question marks surrounding her backstory. We have no idea how Beth and Randall met, nor do we have many clues about her past. Luckily, in an interview with Variety, Watson said, "It makes [me] it exciting to go into seasons two and three. And know we're going to explore Beth's life more." This is what we'll learn about Beth during Season 2 of This Is Us.
Tension in her marriage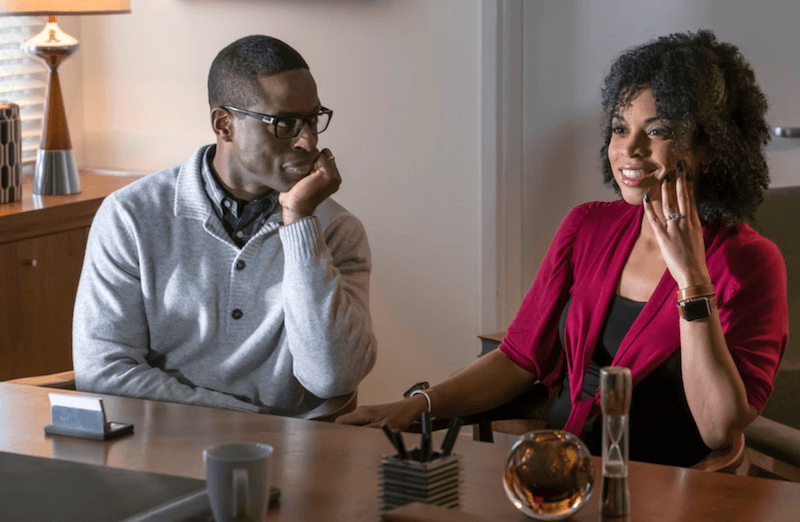 Other than a fight with Randall when she thought she might be pregnant unexpectantly, Beth's marriage seems pretty rock solid. From befriending William (Ron Cephas Jones) — Randall's estranged father — to being a rock for Randall when he was experiencing extreme anxiety, Beth has always been a rockstar wife and mother. However, that's going to change in Season 2. Watson told Entertainment Weekly,
It was kind of crazy to have that kind of tension with Randall. It's a way that they are with each other that we haven't seen before. Beth gets to express how she feels that she's taken on a lot this year because of what he's been going through, so she wants there to be a consideration of her feelings. To see the two of them be on very opposite sides and not polite about it, it's a real issue. And it doesn't get wrapped up quickly. It's something that they're really trying to work through and trying to find a way through, and it's going to be interesting and surprising. It's going to take them to a new place in their relationship. It's really going to stretch them, and I think that's the best way I can put it.
Motherhood vs. career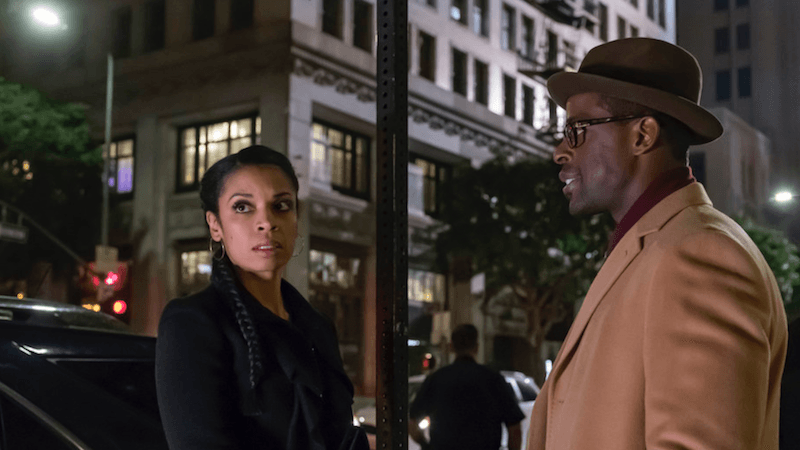 It's no secret that Beth is an excellent caregiver. She loves her children, her husband, and her extended family. However, as we saw in the first season of This Is Us, more children aren't exactly in her plan — which is why Randall's adoption proposal will probably throw her for a loop. Watson says, "It's a big proposal, and it's something she hasn't thought about and has to try to wrap her brain around. I also think that she was not planning to have more kids."
It looks like Randall may not be able to convince Beth to add a new addition to their family, especially as she heads out into the workforce full time.
Returning to her career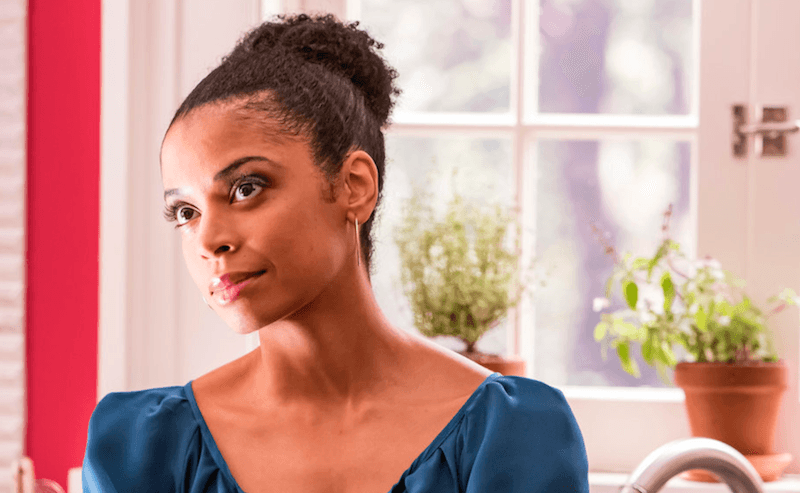 With Randall home and tending to Tess and Annie, we will get to see Beth back in her career as an urban planner. Brown told Entertainment Weekly,
He's overjoyed to be able to spend quality time with his children. For the past nine years since Tess [Eris Baker] was born, he's been at his job and very successful, but also partially not as involved as he would have liked to have been. So with this new lease on life that he has — and they've got a nice little nest egg —he relishes the opportunity to be Mr. Mom, and he's in no hurry to get back into a corporate environment.
Beth's family background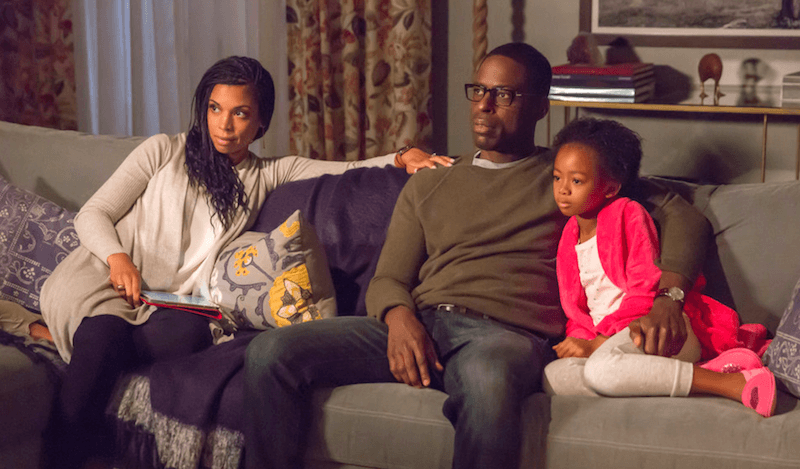 We know a lot about the Pearsons, but we've never met anyone from Beth's side of the family. That's all going to change this season on This Is Us. While Beth and Randall have done very well for themselves, Beth did not grow up in an upper-middle class environment. We also know that Beth has three sisters, which is a very different dynamic than The Big Three. Watson explained,
For those who were commenting, 'What's that family's like?,' we're going to get a lot of those answers and see a lot more of her, which is really fun and exciting … It gives me an opportunity to learn more about her too, because now she's going to be in situations that I've never been in with her before, and I'm learning all new sides of Beth as well.
Beth knows exactly who she is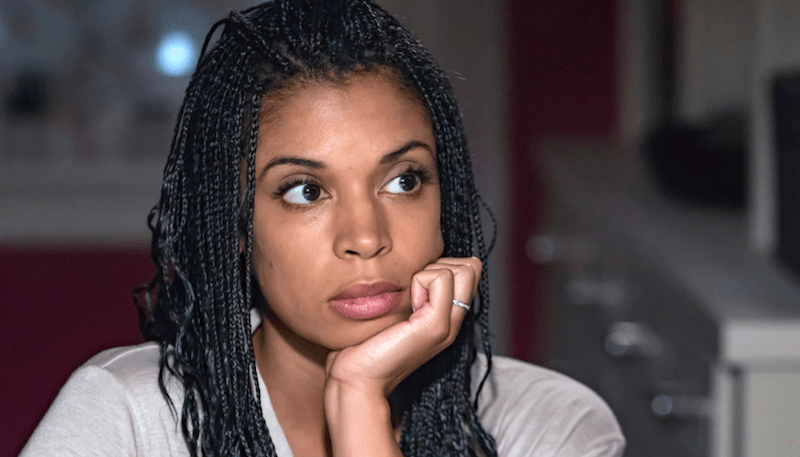 BuzzFeed's Sylvia Obell wrote about This is Us last year saying, "This show should honestly be called This Is Beth and Her Sweet Husband Randall." People connect with Beth because she is so sure of herself and it shines on screen.
Waston said, "She's earthy in a lot of ways, she feels very down-to-earth. And that has a lot to do with her knowing herself, and knowing about herself. She's not so lost; you know what I mean?"
A strong sense of heritage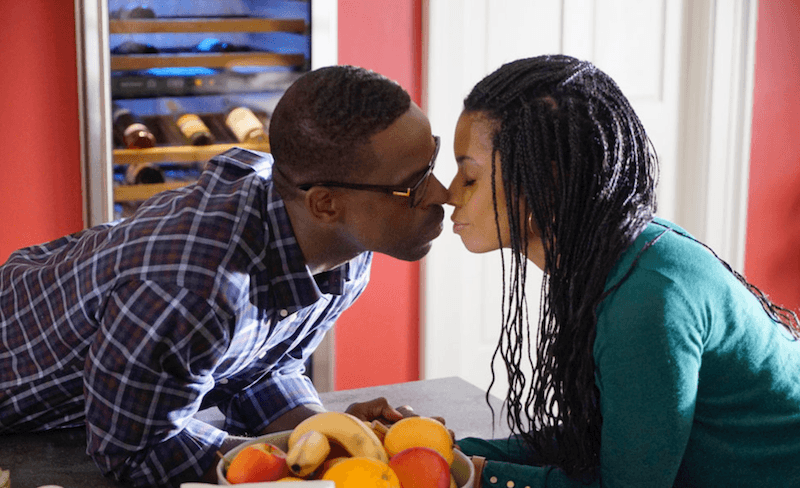 Race is unquestionably a touchy subject in this country and on television right now. But This Is Us does not shy away from it. We watched as Randall tried to figure out who he is as a Black man being raised by a white family. It was also important for the Rebecca and Jack to make sure that Randall got the opportunity to connect with other Black people during his childhood. However, identifying with her Blackness has never been an issue for Beth.
Waston told Buzzfeed, "Beth's black as hell. That's the great thing between Randall and Beth — she's grounded in that kind of thing, and he's still looking to discover it."
A brand new journey
This Is Us premiered on The Big Three's 36th birthday. It also happens that they were born on their father Jack's 36th birthday. As we saw last season, a ton can change in a year. Now, we will follow the Pearsons for a new year and even more adventures. The NBC description for the Season 2 premiere says,
The season two premiere picks up during the Big 3's 37th birthdays as Randall and Beth debate a big life change, Kate takes the first step in pursuing a new passion and Kevin balances the demands of his career and relationship. Meanwhile, Jack and Rebecca deal with the fallout of their big fight.
Grab your tissues because we are in for a wild ride ahead. This Is Us returns Tuesday, Sept, 26.
Follow Aramide on Twitter @midnightrami.
Check out Entertainment Cheat Sheet on Facebook!