This Is What Wendy Williams Did With Ex-Kevin Hunter's Office Space
Breakups are never easy. Especially when you have been with someone for over two decades. That's probably one of the reasons that Wendy Williams put off divorcing Kevin Hunter for so long. The talk show host stayed with her husband of 22 years far longer than most people that she should have.
But now that Williams has finally filed for divorce, she's out living life on her terms. Williams has been open about her busy social schedule and has been seen out and about with a few men. With the divorce pending, Williams is regaining control over her life and removing reminders of her time with Hunter, including some recent changes to her husband's former office space.
Wendy Williams and Kevin Hunter split earlier this year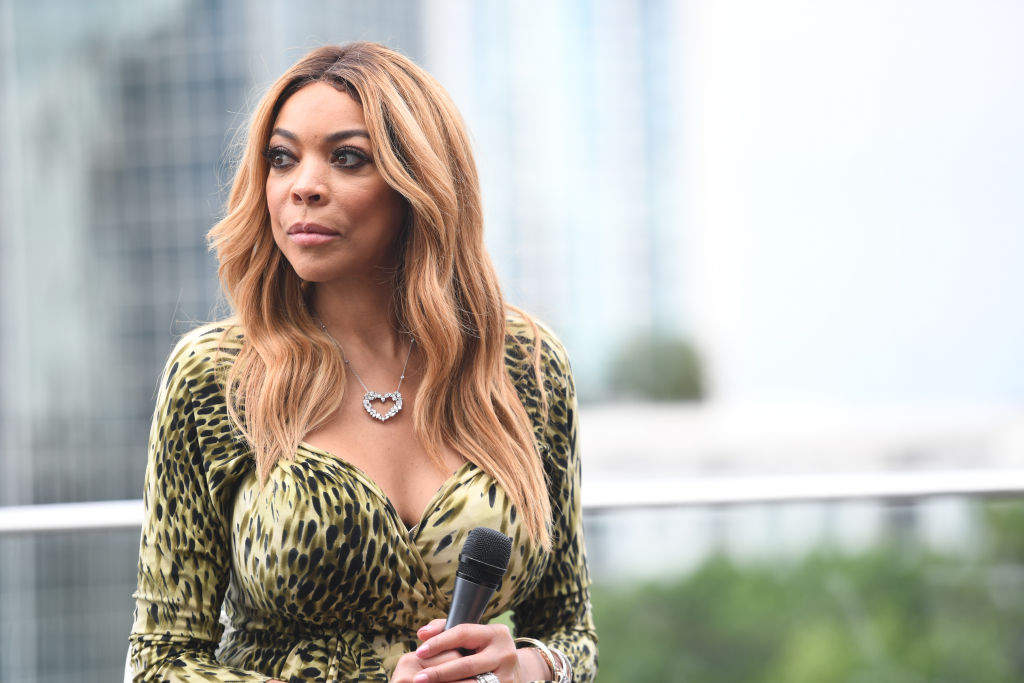 The divorce between Williams and Hunter has been a long time coming. For years, tabloids speculated that Hunter was having an affair with another woman. The reports came in cycles, but Williams never gave any merit to the claims. In fact, just as recently as March, the talk show host told her audience that she was sticking by her man as long as they saw a ring on her finger.
Though the tabloids first started reporting Hunter's indiscretions in 2017, the television producer had been unfaithful to his wife before. In her 2004 memoir, Wendy's Got the Heat, Williams revealed that she found out that her husband was having an affair shortly after their son was born. At the time, the couple chose to stay together with Williams saying that all marriages have their ups and downs.
While her husband's infidelity may have been forgiven in the past, revelations that his mistress had given birth to a baby girl in March seemed to be the turning point for Williams. Just three weeks after Sharina Hudson gave birth to a baby girl, Williams filed for divorce from Hunter citing irreconcilable differences.
Wendy Williams gave Kevin Hunter the boot from her show
There are many perks to having your own talk show, and not having to worry about things being awkward while you continue to work with your ex is one of them. Williams and Hunter had worked together on The Wendy Williams Show since it began in 2008. In addition to being his wife's manager, Hunter was also the executive producer for the hit talk show.
Though it was initially unclear what the working dynamic would be between Williams and Hunter after the 54-year-old filed for divorce, the talk show host let everyone know that she wasn't about to share office space with her cheating ex.
Page Six first reported that Hunter had been shown the door on April 24, one month after Hudson gave birth to the couple's daughter. The firing came among reports from several staffers that Hunter was controlling and made people uncomfortable at work.
What did Wendy Williams do with her soon-to-be ex's old office?
Another perk to being the showrunner: Being able to do whatever you want with the office space. From the looks of it, Williams decided to scrub any trace of her former executive producer from her studio. According to Page Six, the staff at The Wendy Williams Show removed everything from Hunter's former office, including pictures of Williams and Hunter. A source says the office has been "completely gutted."
The office space has since been reassigned to audience coordinators at the show. And just in case you were wondering, it appears that Hunter's exit has not only brought new life to Wendy Williams but her talk show as well. The source told Page Six: "The staff's morale is at an all-time high the past few months, and everyone supports Wendy and her 'new life' wholeheartedly . . . The staff can't wait to return for an unprecedented 11th season in September."