This Is When Marvel Reveals What It's Working on After 'Spider-Man: Far From Home'
It's impossible for MCU fans to not want to jump ahead a year or two to see what Phase Four will offer them. Because impatience in many fan communities is always problematic in an overstuffed and exciting media world, rumors never fail to emanate. So far, we've seen a dozen speculations about what MCU Phase Four will consist of, despite only one movie being confirmed.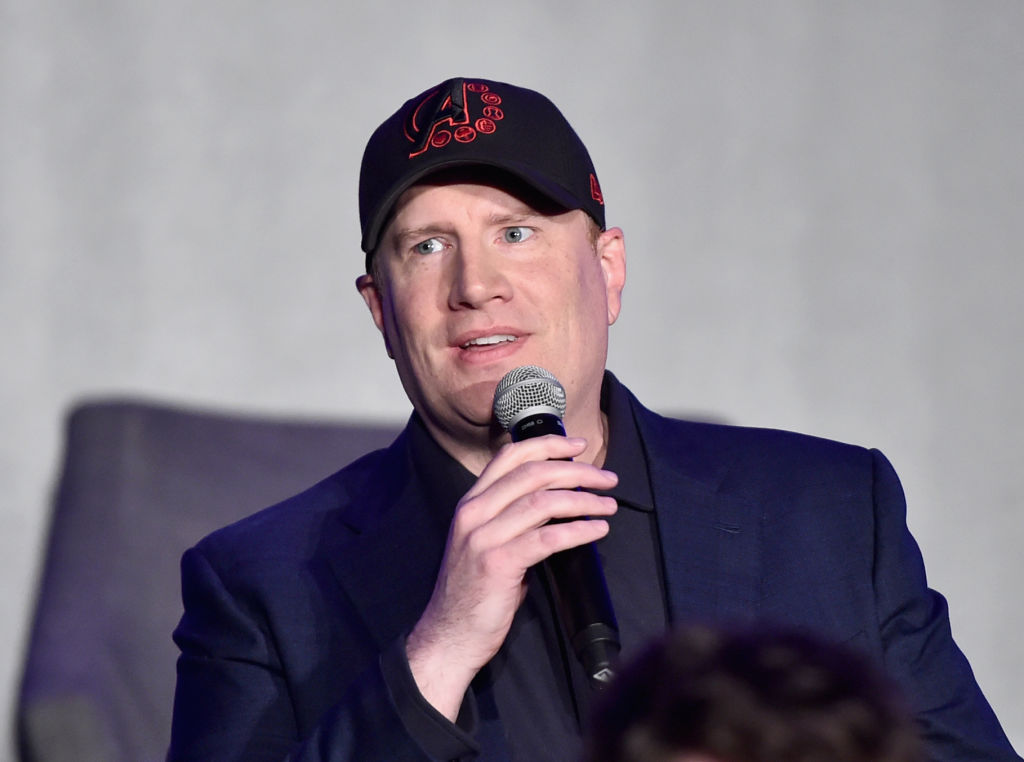 On August 24, another D23 conference is going to take place, allowing director Kevin Feige to finally appease all fans on what's coming. Based on what we do know, though, perhaps we should speculate further about what the next phase is going to look like.
Overall, it seems to look a little more Millennial, and hopefully more female.
'Black Widow' is already underway
If you thought we needed more women in the MCU, the producers clearly seemed to agree. A Black Widow standalone movie with Scarlett Johansson is already filming with plans for release next year.
Most people think this will be the beginning of Phase Four, even if some think Spider-Man: Far From Home kicks things off. From all reports, FFH will be more or less an epilogue to Phase Three, which is more than appropriate considering it connects directly to Endgame.
Starting with Black Widow could become a powerful kickoff considering the troubling background of the Natasha Romanoff character. We should also expect it to be an origin tale since (brief spoiler warning) Romanoff essentially died during Endgame's finale.
Will Marvel be sending a more dramatic message with this film about Phase Four being darker and potentially loaded with more women? The fourth phase will also likely be younger after the "older" characters were mostly sent into the sunset for now.
Other Marvel characters rumored to have their own films
There isn't any guarantee Black Widow will lead off Phase Four. All we know for sure is it'll likely be in the 2020 or 2021 slate. We hope it does lead because it gives promise toward a unique direction.
This isn't to say other Marvel superheroes waiting in the wings won't likely be in the mix. The Eternals are supposedly in development with Angelina Jolie playing Sersi. Whether this holds or not is up in the air. Nevertheless, you have to imagine Jolie is looking to join the superhero franchise pronto, so she can find something steady with higher paydays like Robert Downey, Jr. found.
Shang-Chi is another project reportedly being developed, giving a chance to offer more inclusive superheroes. Squashed in there somewhere will be Black Panther 2. This will perhaps be the highlight of the entire phase unless the others are runaway hits.
One thing reported is most of Phase Four will have mini-arcs rather than extending stories over a longer period of time. In that regard, it has a more decidedly Millennial feel, bringing smaller bursts of substance.
How many sequels will we see in succession?
Based on what Marvel insiders have reported, we'll definitely see not only Black Panther 2, but also Doctor Strange 2, and Guardians of the Galaxy, Vol.3. All of these are highly anticipated, yet how Marvel spaces them out will be interesting.
Will the sequels ultimately be the heart of Phase Four? Or will they be properly spaced out so this won't be accused of being the Sequel Phase?
These films probably won't all be set up for the Millennial crowd either, especially when you consider the diverse ages of the Black Panther and Guardians casts. Then again, with Young Avengers also rumored to be on the slate, the end of Phase Four may be the setup for the MCU to become even younger as time goes on.
Just as long as they don't go to preteen level, there won't be any chance to offend fans who've aged and stuck around this long.