This is Why Ariana Grande and Pete Davidson Split Up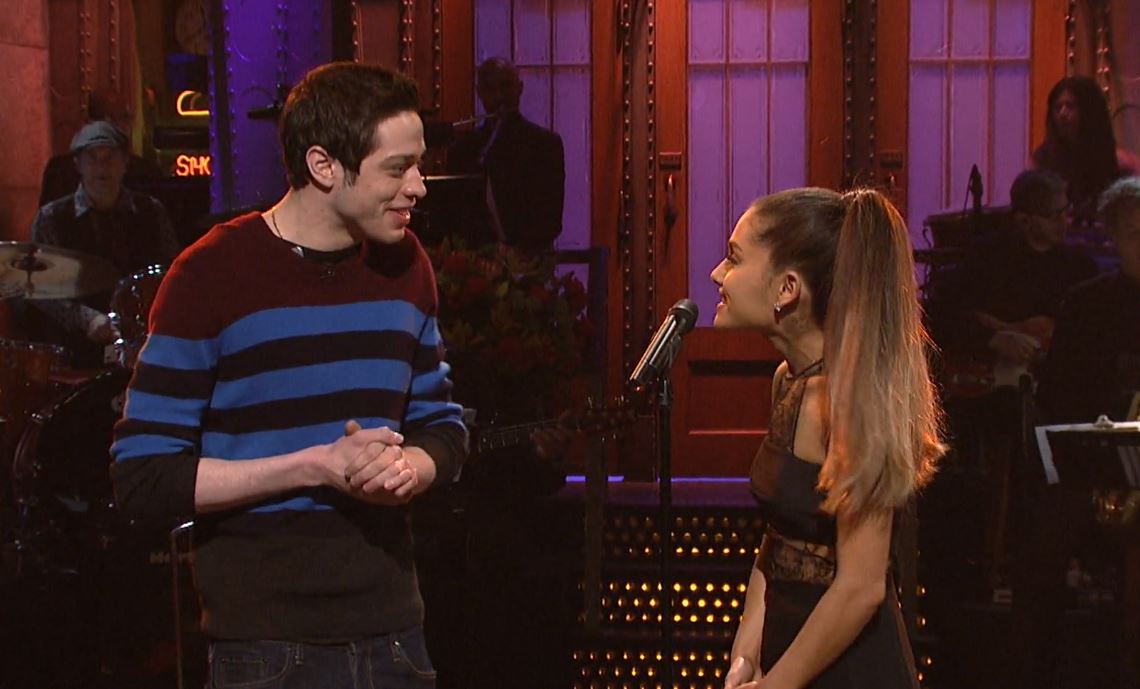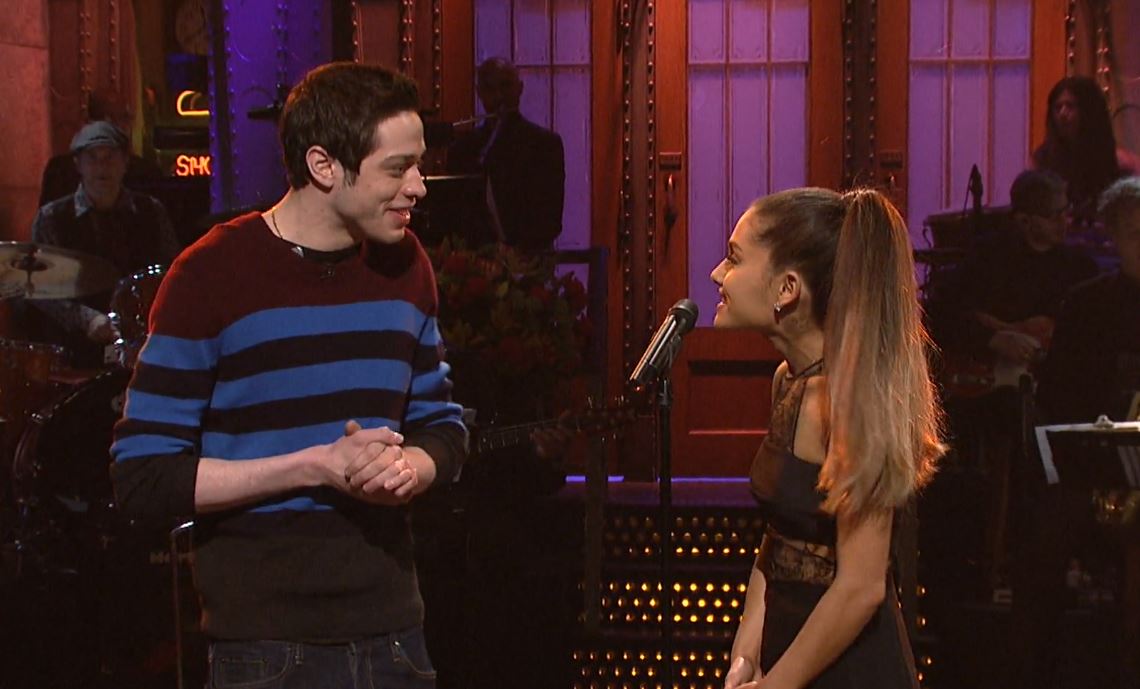 Just as quickly as Ariana Grande and Pete Davidson got engaged, they split up. The couple announced their whirlwind romance and surprise engagement in May, according to TMZ. Grande sported a $100,000 engagement ring and the couple seemed to be head over heels in love.
The couple took heat for mushy posts and PDA, eventually deleting most of their social media footprint. Davidson even discussed getting death threats over the summer. However, events over the past few months may have put a strain on the couple's romance, which ultimately led to the breakup. This is what we know so far.
They moved too fast
A source close to the couple told People, "It was way too much too soon," and "It's not shocking to anyone." The couple started dating shortly after Grande and rapper Mac Miller ended their relationship in May, Seventeen reports. Things really started heating up when Davidson and his longtime girlfriend Cazzie David broke up and he got tattoos for Grande.
The went public with their relationship at the end of May and were engaged by late June. So yeah, that was pretty fast.
Grande is still grieving Mac Miller
After Miller's untimely death in September, Grande went into hiding and was said to be "absolutely heartbroken," US Weekly reports. "Her entire family is in shock too. They all grew close to Mac during his relationship with Ari," a source told US Weekly. "He was a huge part of her life, and they always shared such a special bond. She wanted nothing but positivity in Mac's life after they broke up."
She posted a single image of Miller on her Instagram account the day after the rapper's passing without any text.
A few weeks later Grande posted a video of Miller and expressed her anguish: "i adored you from the day i met you when i was nineteen and i always will. i can't believe you aren't here anymore. i really can't wrap my head around it. we talked about this. so many times. i'm so mad, i'm so sad i don't know what to do. you were my dearest friend. for so long. above anything else. i'm so sorry i couldn't fix or take your pain away. i really wanted to. the kindest, sweetest soul with demons he never deserved. i hope you're okay now. rest."
Davidson made some crazy jokes at Grande's expense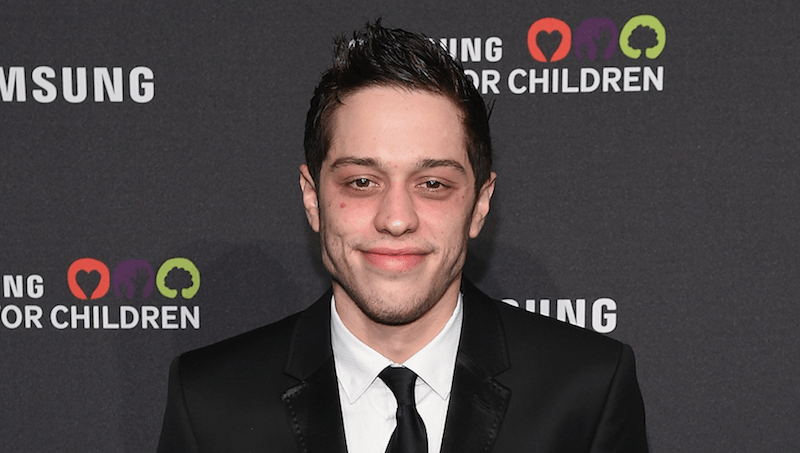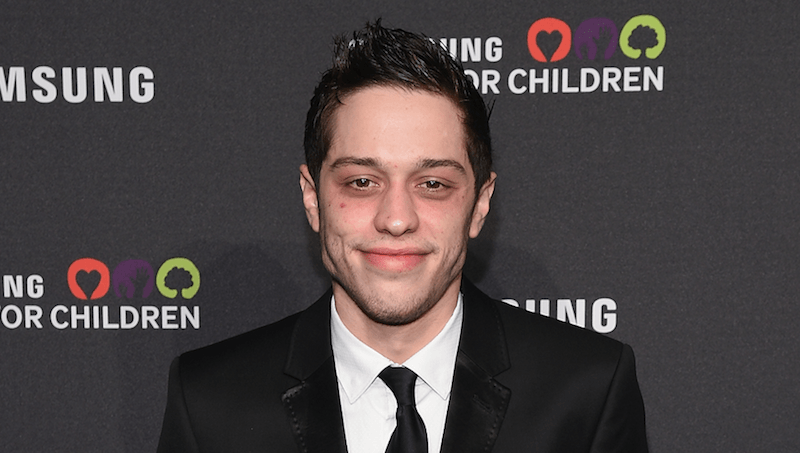 Although Davidson is a comedian and uses his own life for material, he may have made some jokes that went a little too far at Grande's expense.  During standup in Puerto Rico, Davidson said,  "Britney Spears didn't have a terrorist attack at her concert," CNN reports.  The joke was in reference to a suicide bombing that occurred in Manchester, England during an Ariana Grande concert.
Grande suffered PTSD following the attack and didn't find Davidson's joke to be very funny. "I of course didn't find it funny," Grande wrote in a tweet. "It was months ago & his intention wasn't/ is never malicious but it was unfortunate."
Davidson also caught heat for telling Howard Stern he was "proud" that Bill Clinton was caught checking out Grande during Aretha Franklin's funeral, Daily Mail reports. Davidson went onto say he "felt bad" for the pastor accused of groping Grande.
Check out The Cheat Sheet on Facebook!