This Is Why Bravo Fans Can't Get Enough of 'Watch What Crappens' Podcast
Dishing with your best friends after a juicy evening of Bravo television viewing can be fun. But listening to the gut-busting comedy stylings of Ronnie Karam and Ben Mandelker from the Watch What Crappens podcast is divine.
Similar to (but nothing like) Andy Cohen's Watch What Happens Live, Karam and Mandelker do a very deep comedic dive into viewers' favorite shows on Bravo. Losing yourself in their podcast is like being in on the funniest dish sesh with some of the most hilarious Bravo fans.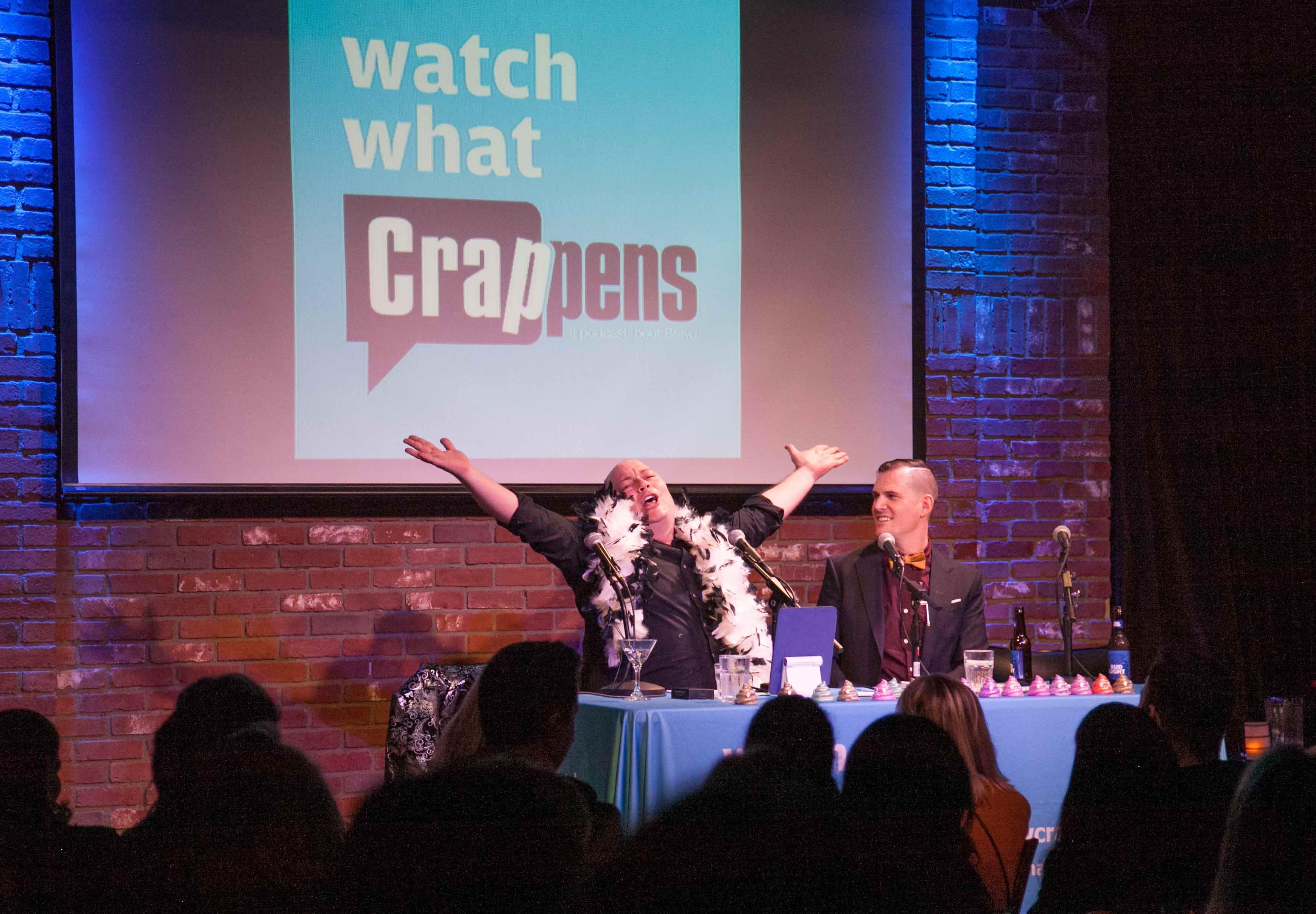 The guys artfully roast Bravo celebs with love and do it so that you are howling alone at home, but no one gets hurt. They've been on the air for seven years, entertaining more than 1.7 million loyal listeners. So why can't listeners get enough of the "crappen" Mandelker and Karam are serving?
The guys are the real deal
New podcasts are delivered constantly, either from home base or during one of their energetic live shows. The show is comedy gold, so how do they prepare to deliver something fresh and funny every time?
"Ronnie and I have an insatiable need to entertain people," Mandelker remarks. "My primary goal is to make money doing something like this, so that can really motivate you to do a lot of talking. Then when the show is over my brain fully shuts down." He jokes about how fans will tweet him a recap, but he'll have no recollection.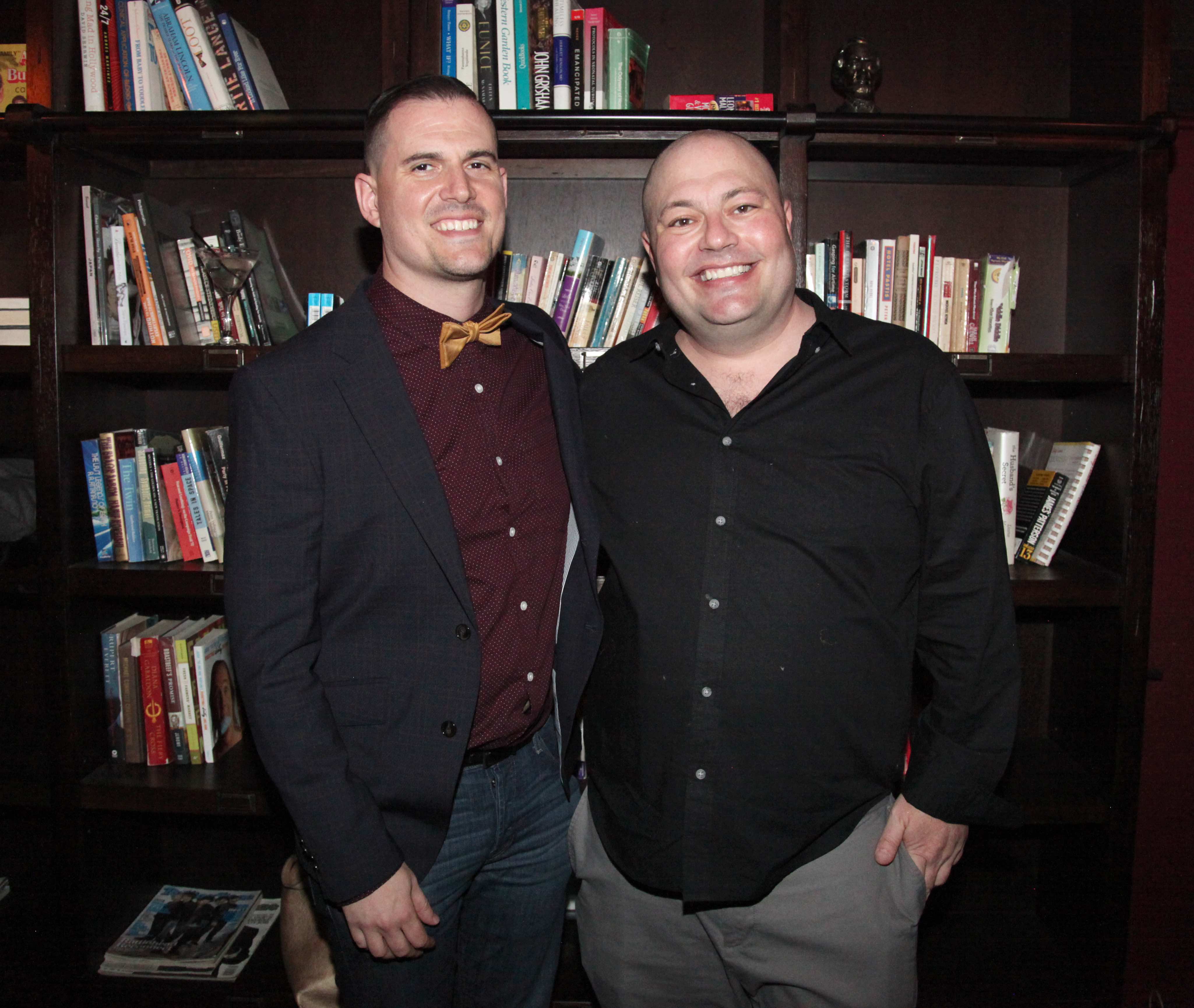 "There's also such a grateful energy because we've been doing this for so long," Karam says. "So to be able to do this and not wait tables or drive an Uber is something to be said for not serving dinner. I'm so happy every day I'm not serving dinner." Both Karam and Mandelker had side hustles only until recently.
This is what makes their podcast tick
Podcast listeners have such a wide variety to sample, but Watch What Crappens is one of the highest rated podcasts on air. "We're both born with the gift of complaining about things," Karam laughs. "These shows are so silly but they are based on real-life issues. So everyone watches the shows because they can relate it to their own lives." He adds he and Mandelker don't really have a script or specifics so the flow is truly organic and natural. "We're just commenting on what they are doing on the shows."
Their fan base is also in on the joke and are "smart asses like us," Mandelker says. "We can be in a room with 700 people and everyone will pretty much get along. Most of the podcast's fans and listeners are smart, sophisticated professionals." Which surprised Mandelker's mother, he says, laughing.
The guys add that the Bravo personalities, who are often the punchline, for the most part, get it. "We also don't do interviews so we aren't reliant on them [Bravo personalities]," Karam says. "Or they come to us if they are listeners of the show. But we haven't really experienced any backlash from the people on the shows either."
"At the end of the day we are just recapturing that vibe of sitting on your couch with your friend and talking crap," Mandelker remarks. "We're just cracking jokes. We would never want to be two trolls on the Internet. We try to keep it funny and even when we're being really bitchy, we know we're being bitchy but not trying to hurt people's feelings."
They are constantly on the road (with some surprises)
Fans can catch Watch What Crappens Live in their hometown. The podcast's live show is selling out iconic venues that host 700 or more people as fans can't get enough of their brand.
Amid travel and shows, they are also great at keeping their social media lively, especially their Instagram feed. It isn't uncommon to see the guys and staff crammed into an Uber or infiltrating SUR and Tom Tom on the sneak. They've had a few crazy things happen while on the road. A fan drove up near their rental car going 65 mph with a sign to say hello after they posted their location on social media.
Also, there's this hilarious interaction Karam had with Jax Taylor from Vanderpump Rules. "So I have this podcast dream where people I'm sh*t talking show up and try to kill me," Karam jokes. "Dorinda with a broken wine bottle ready to slit my throat. We were at South by Southwest and I had a dream that Jax was going to show up at one of these and just beat the crap out of me."
In the middle of a show at South by Southwest, Karam says they hear noise coming from the audience. The crowd parts and Jax Taylor appears from the shadows. "Jax is walking through the audience and just walks right up on stage," he recalls. "He said, 'Hey I heard you guys were making fun of me. So I thought I'd just come by and say hey.' Meanwhile, it is crazy that Jax just walked up here and I want to scream and cry and pee myself. And run away."
Check out The Cheat Sheet on Facebook!