Jennifer Lawrence and Darren Aronofsky's Relationship Has Fans Worried
Jennifer Lawrence has never been one to shy away from the spotlight — and tabloids and celebrity gossip sites love to gobble up any morsel they can find about her private life. That's especially true when it comes to the Hunger Games' star's romantic endeavors.
When Lawrence first broke through to international stardom in 2012, she was dating fellow actor Nicholas Hoult. In the years since, she's also been linked to Coldplay's Chris Martin. But her most recent relationship, with director Darren Aronofsky, really has people talking. It's not just because they worked together on their latest project, the highly divisive horror film, mother!. And it's not because it's the first actor and director romance to blossom during production (it's definitely not).
For their part, the couple has shown plenty of positive sides to their relationship. They've showered each other's artistic talents with praise. Lawrence has said of their bond, "I've been in relationships before where I am just confused. And I'm never confused with him." Despite that, many of Lawrence's most devout fans are far from happy about her newfound love affair — and there's more than one reason why they're concerned.
Let's take a quick look at why Lawrence and Aronofsky's relationship has some fans worried (No. 3 reminds all of us that maybe age is more than just a number).
1. He didn't stop filming their movie when she got hurt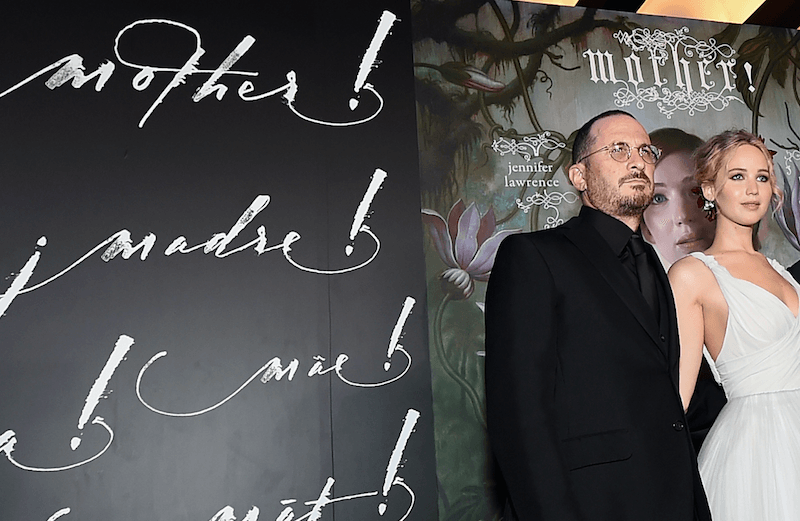 Anyone who's worked on a movie set before can tell you that things can get a little intense. Between the behind-the-scenes technical maneuvering and the emotional performances being captured, there are bound to be unfortunate incidents from time to time. And oftentimes, it's up to the director to figure out when to call a timeout.
When Aronofsky was filming mother! with Lawrence in 2016, he found it hard to draw the line between art and reality. During a particularly grueling sequence, Lawrence became so caught up in bringing her character's torture to life that she tore her diaphragm.
According to reports, Aronofsky capitalized on the Oscar winner's injury. In an interview with Vogue Magazine, the actress explained, "I ended up getting on oxygen … and Darren's like, 'It was out of focus; we've got to do it again.'"
Aronofsky didn't exactly dispute Lawrence's claims. He said, "The shot was originally on her back and I flipped the whole thing, let her recover, and then said, 'Get the camera on her face, right now,' because that's the kind of emotion that you never, ever see."
This anecdote could just be chalked up to Aronofsky's passion and commitment for filmmaking. But some Lawrence fans wonder if his lack of regard for the actress' injury means that he doesn't have her best interests in mind.

2. Rumors about Aronofsky's on-set behavior have circulated before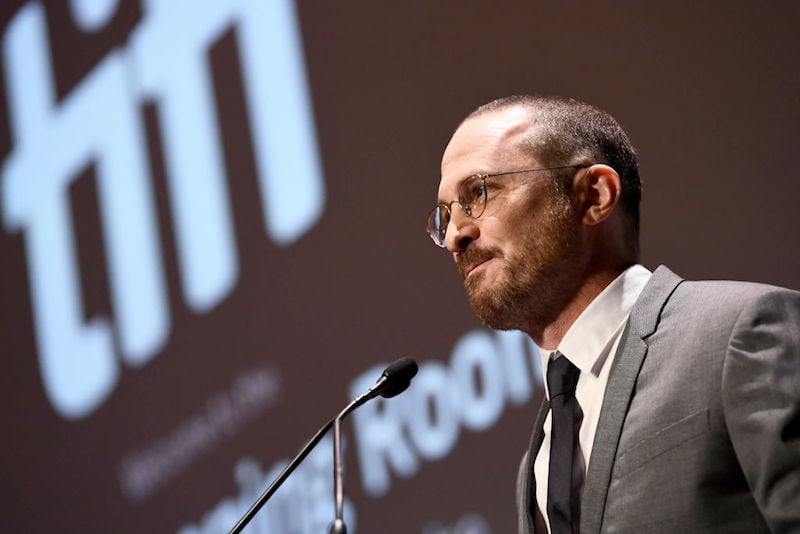 The incident on mother!'s set isn't the first time Aronofsky has been accused of putting his films before his actors' health. In fact, he's widely known for pushing his actors hard to get the performances he wants from them.
On the set of Black Swan, he tried to pit Natalie Portman and Mila Kunis against one another. And Noah star Ray Winstone told The New Yorker, "I think Darren takes great pleasure in seeing you go through pain — you go again and again and again. He pushes you to the limit, looking for perfection." And then there's the still-unconfirmed report that he lashed out at Lawrence while they were on set.
Aronofsky is not the first director to go to extremes for art's sake, and he won't be the last. And it's reasonable to assume that he's able to set that part of his personality aside when he's not at work. That means that he and Lawrence could easily a foster healthy relationship. But it could also mean that the tension they may have experienced on set could translate into romantic discord too.

3. The age difference between them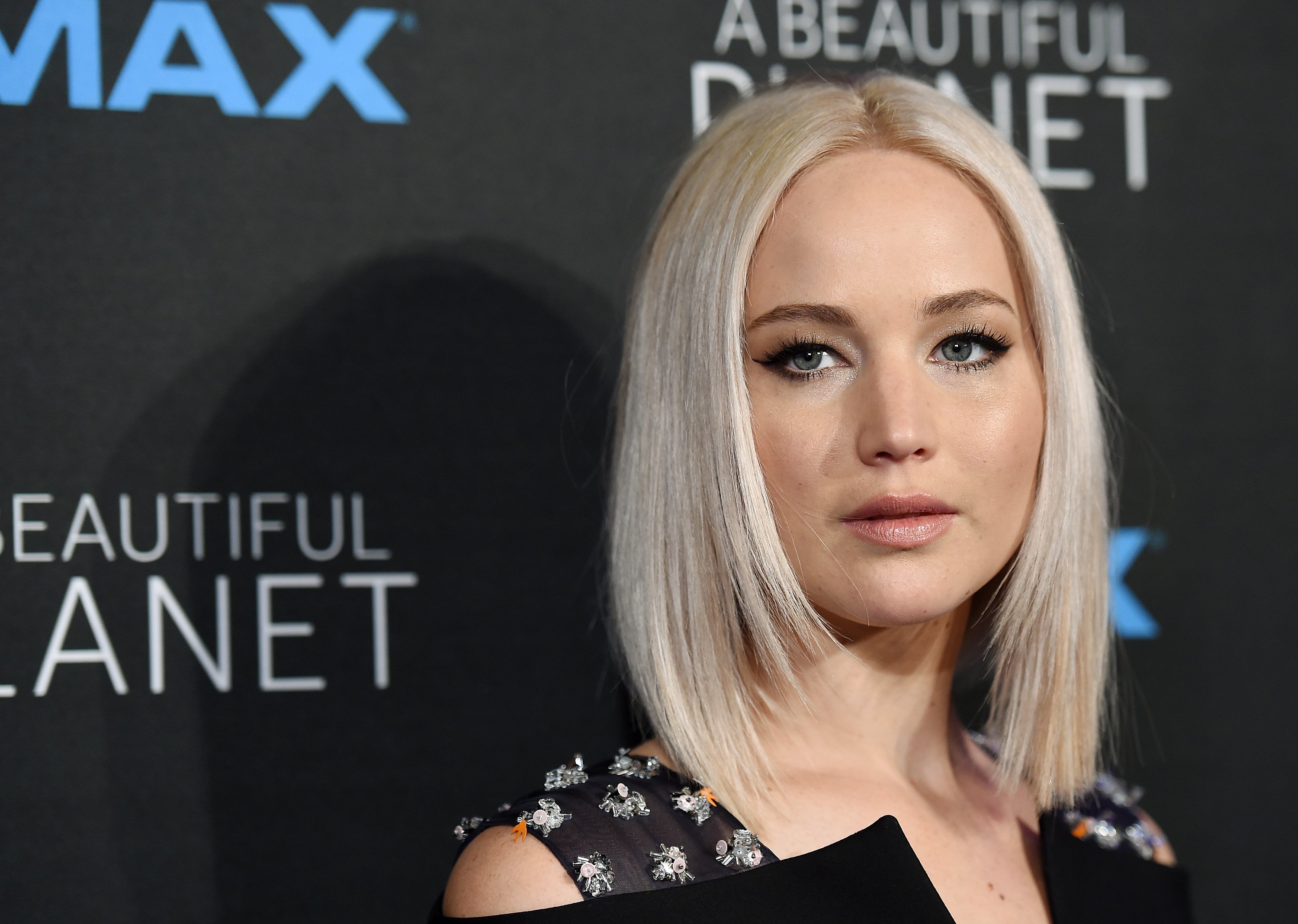 In some ways, the old adage is true: Age is just a number. But Lawrence's fans are still raising eyebrows over the 21-year gap between the actress and Aronofsky. It's not the first time Lawrence has dated an older man. Some reports on their romance have emphasized the fact that Lawrence is "mature and focused" and, therefore, more comfortable with men that are older.
The star has also spoken about her chemistry with Aronofsky. Lawrence said that when they worked together on mother!, "We had an energy." She then clarified, "I had an energy for him. I don't know how he felt about me."
But some fans have wondered whether their age difference could lead to a schism — and ultimately, a broken heart.

4. They don't seem to have many shared interests
Opposites do have a tendency to attract. And that seems to be the case as far as Lawrence and Aronofsky are concerned. They spend much of their time on opposite sides of the country. Aronofsky lives in New York, and Lawrence's home base is in Los Angeles.
And location isn't the only difference in their lifestyles. Aronofsky is divorced from actress Rachel Wiesz and has one child. Meanwhile, Lawrence has said she may not ever want to have children.
Lawrence and Aronofsky also seem to have pretty different tastes when it comes to downtime. According to the actress, her boyfriend finds her obsession with reality TV staples like the Kardashians "vastly disappointing." In short, the pair may have vibes, but they may not have much else in common.
5. There's controversy over how the film portrays women
Fans worry about one more aspect of Lawrence and Aronofsky's relationship that could be troublesome: their new film, mother! Some, including Lawrence, have argued that mother! is a feminist work. But other viewers and critics have expressed frustration at what they perceive to be misogynistic, or anti-women, undertones within the film.
Then, there are the potential parallels between the fictional couple in the film and Aronofsky and Lawrence. Mother! tells the story of a woman who suffers for the sake of her lover's art. While filming, Lawrence suffered — physically and emotionally — under the direction of her artist boyfriend. And for some, that connection between fiction and reality may feel a little too close for comfort.

6. Aronofsky and Lawrence's movie tanked at the box office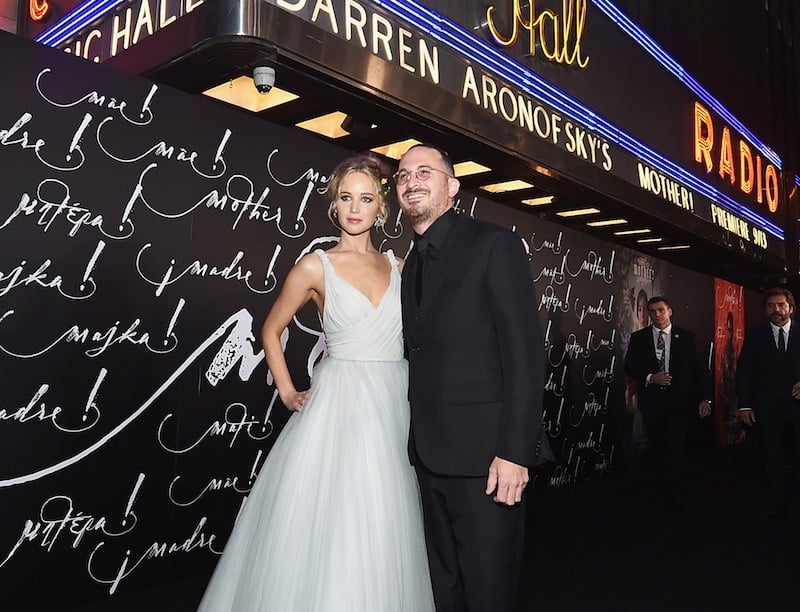 Fans may not have much of a say in Lawrence's personal life — and, to be clear, they shouldn't. But they do, in some ways, dictate her success. And as far as Lawrence and Aronofsky's creative partnership is concerned, fans have shown they have little interest.
Mother! opened in theaters on Sept. 15, 2017. In its opening weekend, the thriller pulled in just $7.5 million. By box office standards, it's a pretty solid flop. This lackluster performance comes on the heels of last year's equally disappointing Passengers. So, fans concerned about Lawrence's long-term career success see mother! as another sign that the actress is struggling to find the sweet spot between creative fulfillment and financial success.
7. Mother! polarized critics and upset moviegoers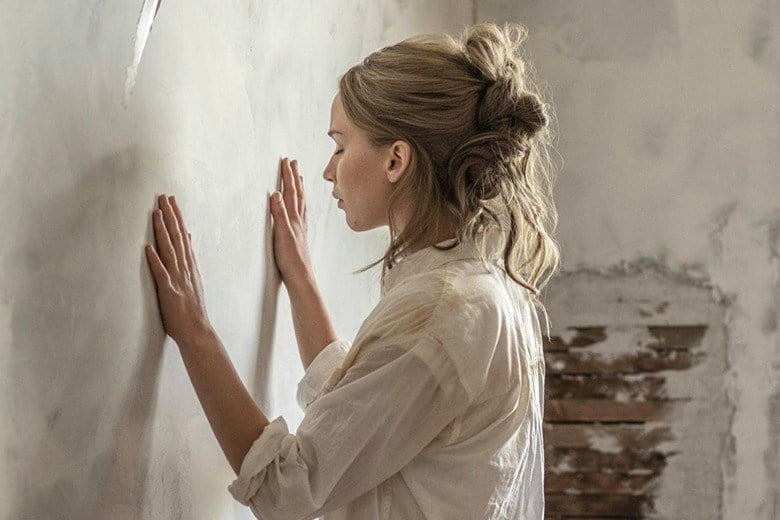 Sometimes, a film fails at the box office because it just can't find an audience. While both Lawrence and Aronofsky have long been critical darlings, this latest film — their first together — has been very controversial for both fans and critics
Lawrence and Aronofsky's film has been called "bold" and "audacious." Some critics have hailed Lawrence's performance as the beleaguered and eventually tortured wife of a much-older poet. But there are still others who found mother! to be "ugly and empty" and feel Lawrence was miscast.
And where fans are concerned, the news isn't any better for the director and actress. Mother! earned a rare F grade from CinemaScore, which polls viewers around the country. This caused Paramount Pictures to release a statement defending the film.
Of course, Lawrence shouldn't let the success, or lack thereof, of a single film drive her career choices. She should be allowed to take creative risks. But Hollywood can be fickle where a star's bankability is concerned. And fans don't want Lawrence to lose out on potential gigs in the future.
Follow Katherine Webb on Twitter @prufrox.
Check out Entertainment Cheat Sheet on Facebook!