Why Jared Kushner May Be On His Way Out of the White House
With the ongoing Mueller investigation, a revolving door of White House aides who have either resigned or been fired, and Trump's Twitter comments, every day is a new battle at the White House. Though Trump prides himself on being unpredictable, it seems that the next person to exit the White House might be his senior political advisor and son-in-law, Jared Kushner.
There are a few reasons why Kushner might be the next person to be booted out of the White House, including some surprising revelations that even he didn't expect (page 8).
A downward spiral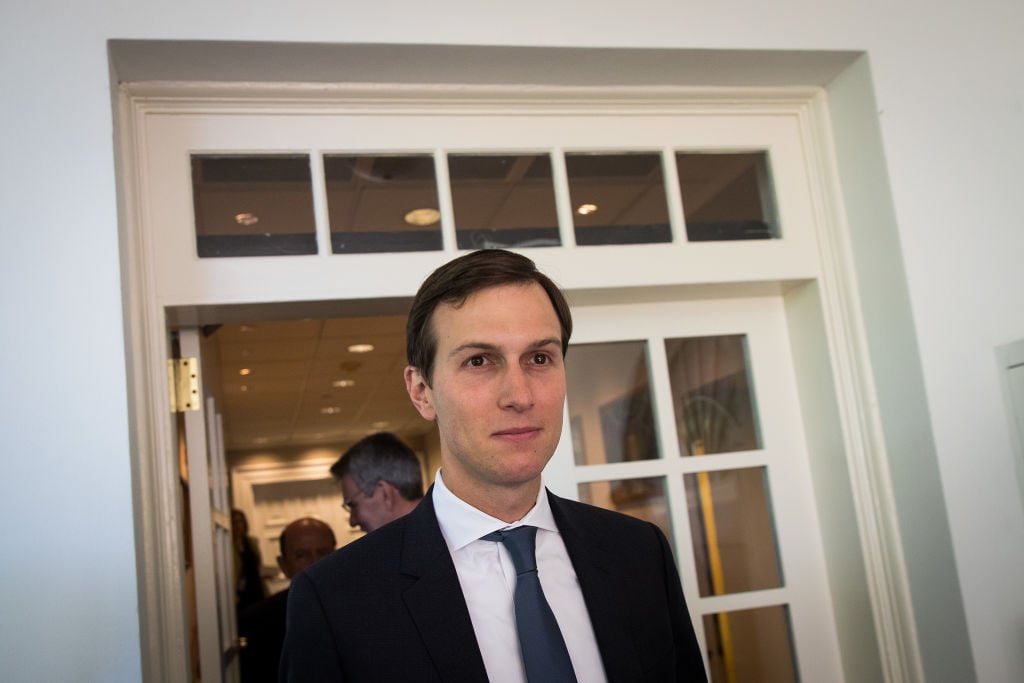 Things have been rocky for Jared Kushner and his wife, Ivanka Trump, ever since Chief of Staff John Kelly took his place at President Trump's side in July 2017. Kelly stepped up about six months into Trump's presidency to try and whip things into shape, and though he hasn't exactly been successful, the military general has tried to give the White House some semblance of order.
Kushner, however, hasn't been working well with Kelly. Instead, he's complained that he feels Kelly is taking things too far.
A source told CNN that Kushner feels "everyone is out to get him."
Next: Kushner is not happy with his new position.
The security clearance debacle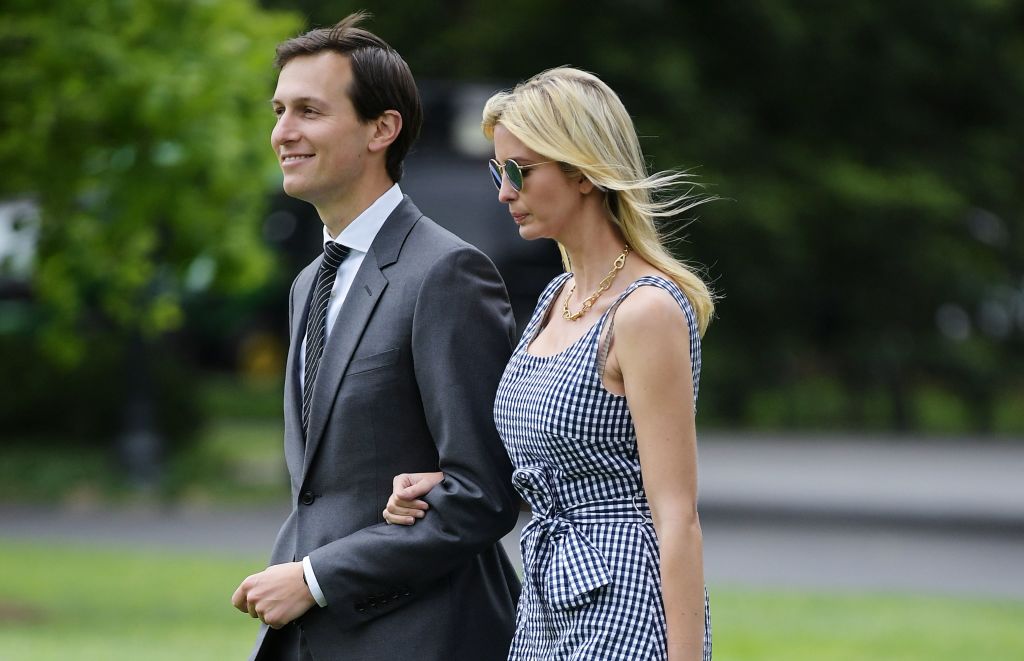 One of the things that has plagued Kushner in the White House is losing his security clearance. After the Rob Porter scandal, Kelly overhauled the security clearance process. In doing so, Kushner and a vast number of others have lost their high-level clearance.
He eventually got it back — but not until months later in late May 2018. According to CNN, White House officials blamed the delay in Kushner receiving his security clearance on "administrative backlogs normal to a new administration, as well as the complicated nature of his application."
Next: Making a weak impression on important people
The laughing stock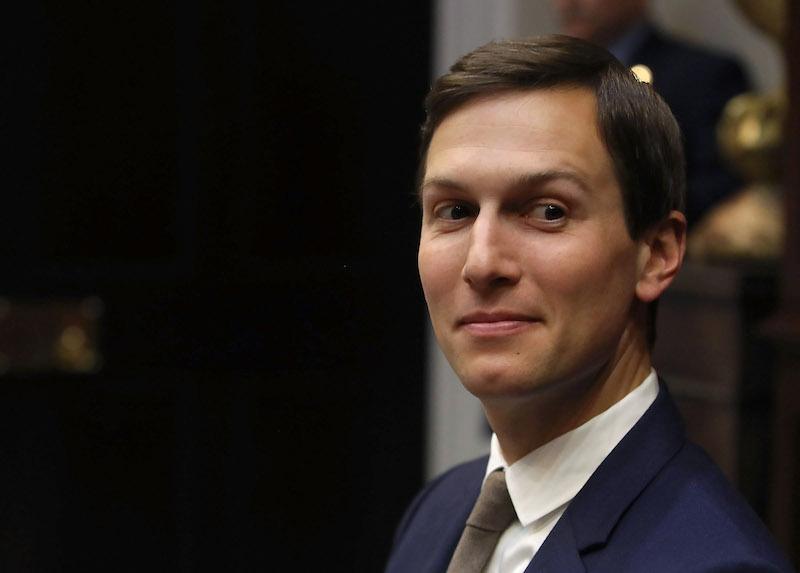 Kushner's security clearance isn't the only thing that is currently troubling him. He's also not being taken seriously at all amongst major political circles. Though he is underqualified and currently under investigation, Kushner headed off to Mexico to try and repair relations between Trump and Mexican President Enrique Peña Nieto.
It seems pretty difficult to do because Trump has called Mexicans "rapists," among other horrible things, ended DACA, and shouted to the rooftops about building a wall to keep out immigrants.
Kushner's most recent meeting with lawmakers in Mexico went as poorly as you'd expect. Everything he tried to do obviously contradicts the horrendous things Trump has said, and Mexican officials called him "very weak."
Next: This is why Trump brought Kushner to the White House.
A failed plan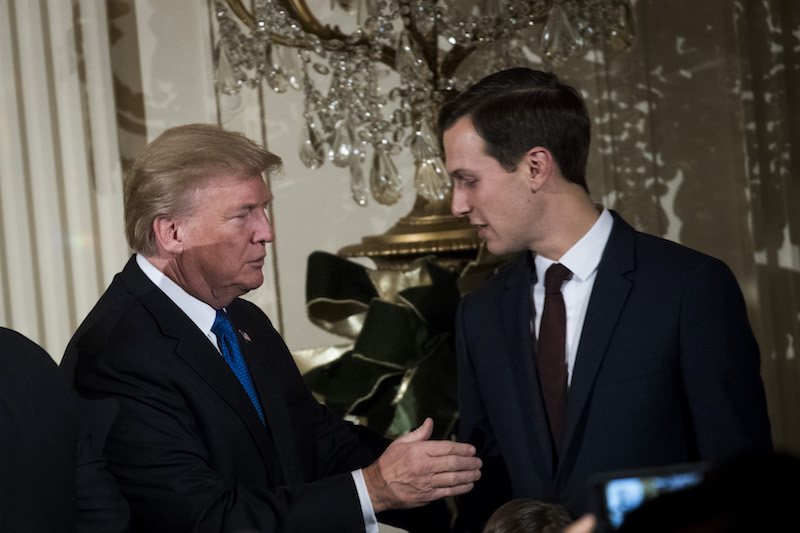 The main reason for Trump bringing Kushner to the White House was that he hoped Kushner could broker a peace deal between Palestine and Jerusalem.
Before his inauguration, the POTUS reportedly told his son-in-law, "If you can't produce peace in the Middle East, nobody can. All my life I've been hearing that's the toughest deal to make, but I have a feeling Jared is going to do a great job."
Unfortunately for Kushner, when the president announced the U.S. would move its embassy in Israel from Tel Aviv to Jerusalem, he effectively killed the deal, so at this point, Kushner is pretty much useless.
Next: Schemes and scams 
Fraud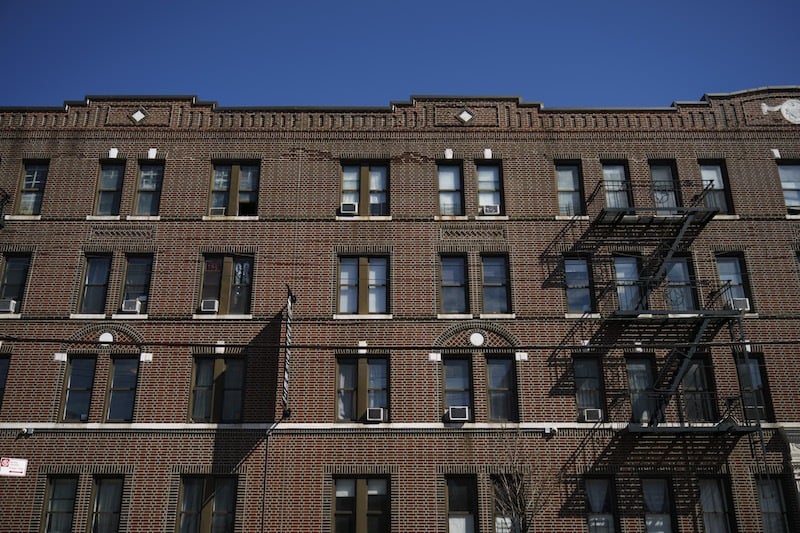 Outside of the White House, Kushner's business dealings are also getting major scrutiny. In 2015, Kushner Cos. bought three apartment buildings in Queens, New York.
The company claimed it had no rent-regulated tenants when, in fact, it had hundreds in dozens of properties. Essentially, they pushed out tenants who had lived there forever for those who could pay higher rents and pocketed a hefty profit.
Next: Getting a pink slip
A tale of greed and country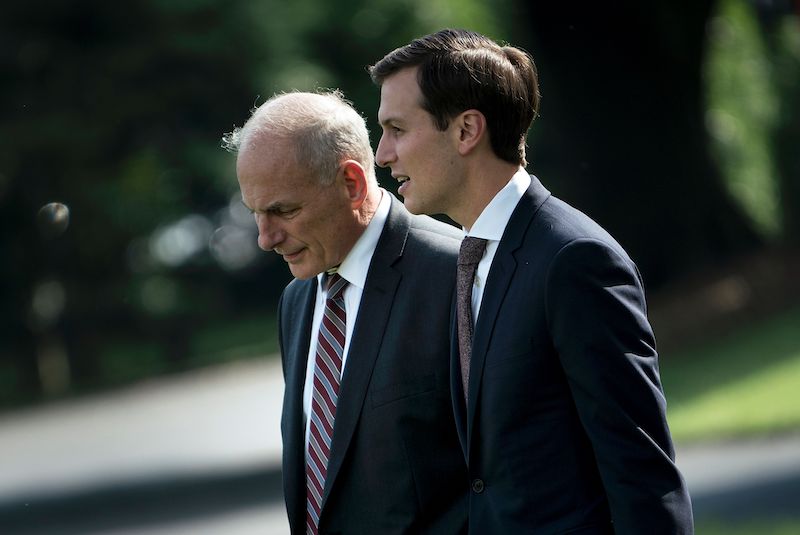 In Washington, House Democrats have called on John Kelly to dismiss Kushner claiming that his business ties compromise national security.
In a letter, the Dems wrote, "The possible leverage created by his debts, his failure to give accurate and punctual accounts of his foreign contacts, and business holdings … raise inescapable warning signs about the most junior staff, to say nothing of one of the closest people to the president."
Next: Poor optics 
A major liability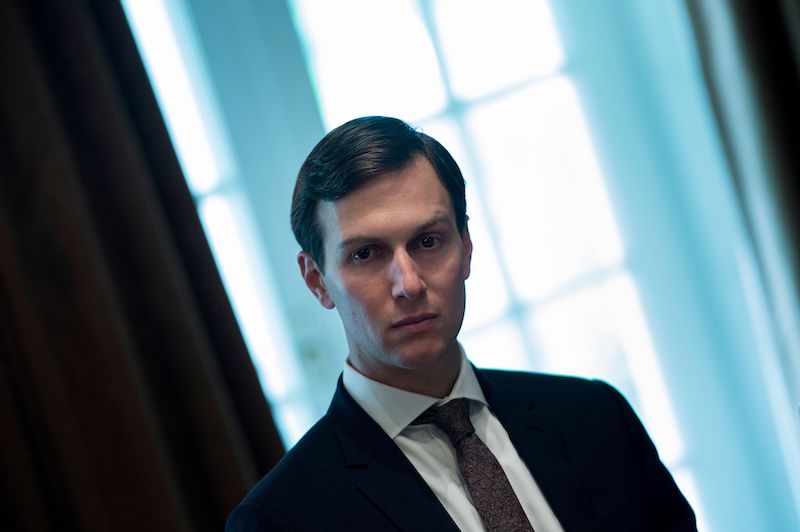 Though Trump obviously adores his son-in-law, Kushner is a ticking time-bomb that Trump simply can't afford to try and manage right now. It seems like Kushner's dealings have reached Robert Mueller's investigation. According to NBC, "Mueller has begun looking into Kushner's attempts to secure financing for his family's real estate ventures."
We're thinking Kushner probably shouldn't have met with mortgage bankers and real estate investors at the White House. But what do we know?
Next: Kushner finds himself against a surprising adversary
An unlikely adversary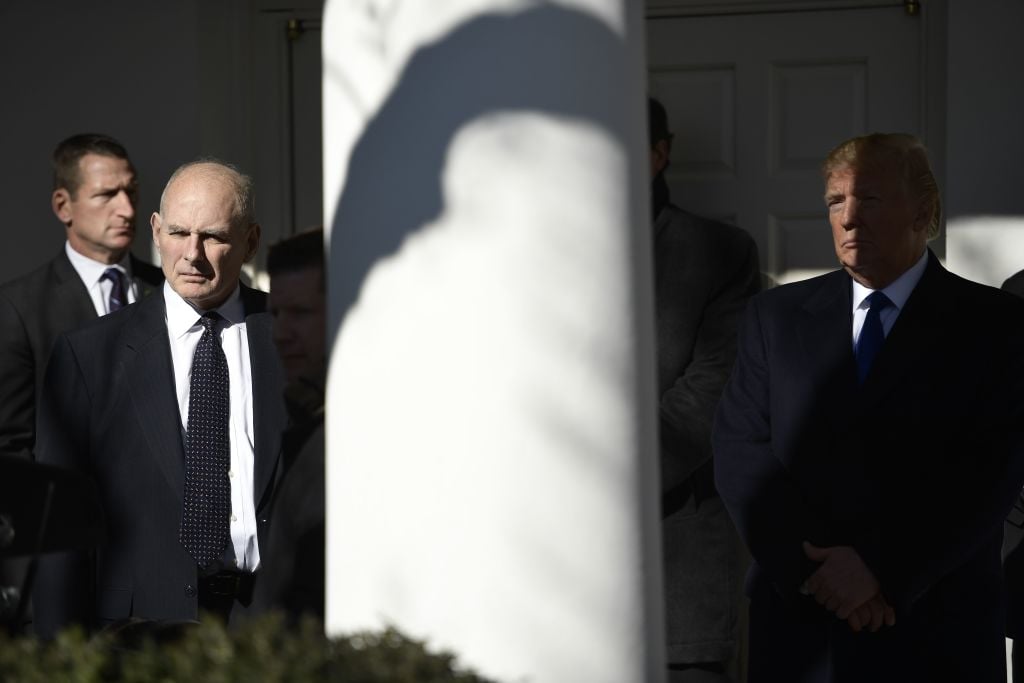 Kelly might not be the only one in the White House trying to squeeze Ivanka and Kushner out. President Trump himself is beginning to see his daughter and son-in-law as liabilities.  Apparently, POTUS has asked Kelly to help him boot the duo out of the White House.
However, Trump is telling his family something different. The New York Times reports,
Privately, some aides have expressed frustration that Mr. Kushner and his wife, the president's daughter Ivanka Trump, have remained at the White House, despite Mr. Trump at times saying they never should have come to the White House and should leave. Yet aides also noted that Mr. Trump has told the couple that they should keep serving in their roles, even as he has privately asked Mr. Kelly for his help in moving them out.
Next: Returning to NYC?
Back to New York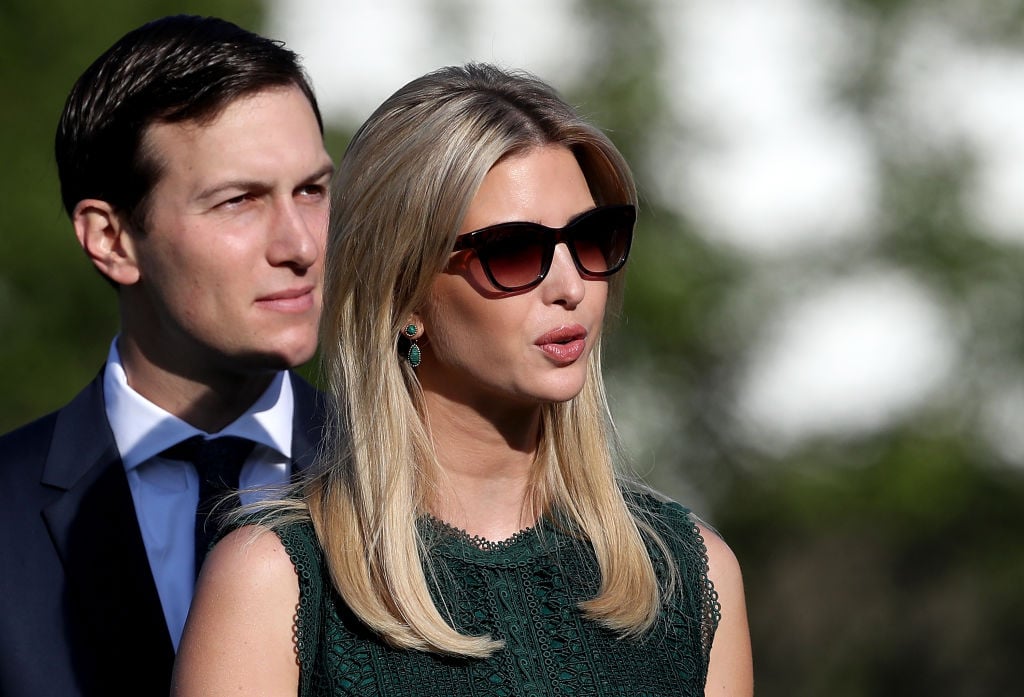 We have no idea if President Tump is even astute enough to realize that his family ties are aiding in sinking his ship or if he's simply tired of them and wants them to head back to New York. Either way, if Mueller is, in fact, closing in and Kushner and Ivanka have things to hide, it might be best for them to retreat, head back to the Big Apple, and agree to some plea deals so they can at least be there for their children.
But who knows, only time will tell.
Check out The Cheat Sheet on Facebook!