This 'Little People, Big World' Interview Shows Amy Roloff's Divorce Still Affects Her
The Roloff family has graced our screens for over 14 years thanks to TLC's Little People, Big World. From the very beginning, viewers got an inside look into how Matt and Amy Roloff, a married little couple, go about their daily life raising four kids (only one of whom also has dwarfism) and managing the family business, Roloff Farms. A lot has changed since the beginning, of course. Matt and Amy's kids are all grown up, and the once-happy couple are now divorced and still figuring out how to move on drama-free.
Matt and Amy divorced years ago, and they're both involved in new relationships. During a recent interview, it became apparent that Amy may still be struggling with aspects of the separation, however. Here's what happened.
Amy Roloff recently expressed in her book that she has a lot of regrets with the divorce
Matt and Amy first announced their separation following 30 years of marriage in 2015, and we've seen firsthand how difficult moving past the divorce was for Amy Roloff. She recently wrote about it in her autobiography, A Little Me. Good Housekeeping notes in her book that's yet to be released, Amy detailed the various regrets she still has when it comes to the separation, too.
As Amy wrote, "I regret keeping a lot of my thoughts and feelings to myself instead of expressing them in a constructive way. I regret that I was on the defense a lot instead of being more proactive. I regret building a wall around myself …." On a happier note, Good Housekeeping reports she also wrote about how "the fog has lifted" now and she can finally see the light that's ahead for her, so not all hope is lost. "I'll rise to the occasion because I have a lot of life still to live."
They both have significant others — but Amy is quite uncomfortable around Matt's girlfriend
While Amy is now finding it easier to move forward, Little People, Big World fans remember when Matt's relationship with girlfriend Caryn Chandler was particularly difficult for her. Matt met Caryn via Roloff Farms, as Caryn helped manage the business during the busy season. And while Amy also has a long-term boyfriend, Chris Marek, she still didn't approve of Caryn taking part in certain family events. As she said during an episode of the show, "Caryn is an employee, and is in a personal relationship with my ex-husband, and so it is still hard to invite Caryn to some of the family events. I'd rather just minimize the personal interaction. It's not healthy for me."
Fans seemed to think that Amy may be jealous of Caryn, too, as the rest of the Roloff family appears to like her. Either way, it seems Amy is much more bothered by Caryn than Matt is bothered by Chris, giving show viewers a clue that the divorce may still affect Amy on some level.
Amy expresses she and Matt will never be 'best friends' during this interview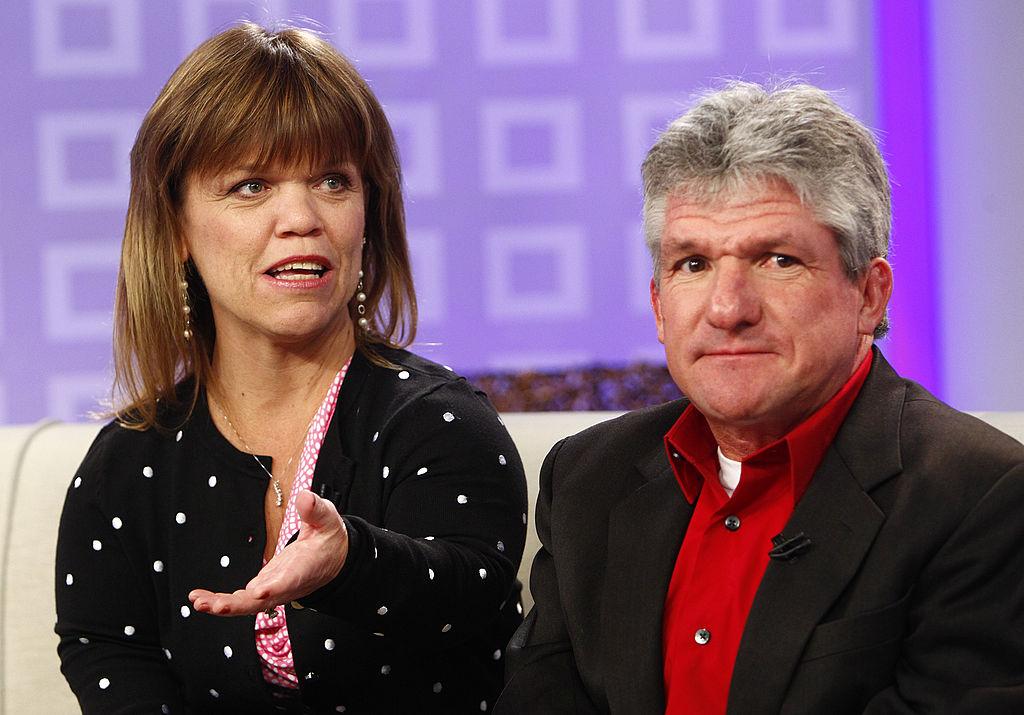 Matt and Amy recently sat down with Us Weekly to discuss the current season of Little People, Big World, and they seem more amicable than ever. "We like to say there's no 'team Matt' and there's no 'team Amy,' there's 'team Roloff,'" Matt said — and Amy agreed. Matt then went on to add that while he and Amy clearly still have their issues, they're making it all work.
Amy seemed to agree with Matt on all fronts — that is, until the talk of their significant others came up. Matt mentioned he, Amy, Chris, and Caryn were all at an event together recently, and everything went smoothly. Amy countered Matt's positive talk, however. "It's not like the four of us are all going to be best friends," she added. To that, Matt said, "She had to point that out. … I'm open to it."
The interviewer then jokingly asked if Matt and Amy would ever double date — and to that, they had very different opinions. "I've been proposing that idea for awhile but it hasn't gotten anywhere," Matt laughed. It's clear from his answers that Matt has totally moved on from the divorce — but Amy, not so much.
Check out The Cheat Sheet on Facebook!