This Marvel Cinematic Universe Director Also Made a Christmas Classic
The Marvel franchise has become cinematic gold. With Avengers: Endgame and Spider-Man: Far From Home breaking box office records this year, any director heading a film from the Marvel Cinematic Universe is sure make their mark in Hollywood.
Before manning the helm of a superhero flick, many directors started out in other genres. One director's earlier films has become one of today's most beloved Christmas movies.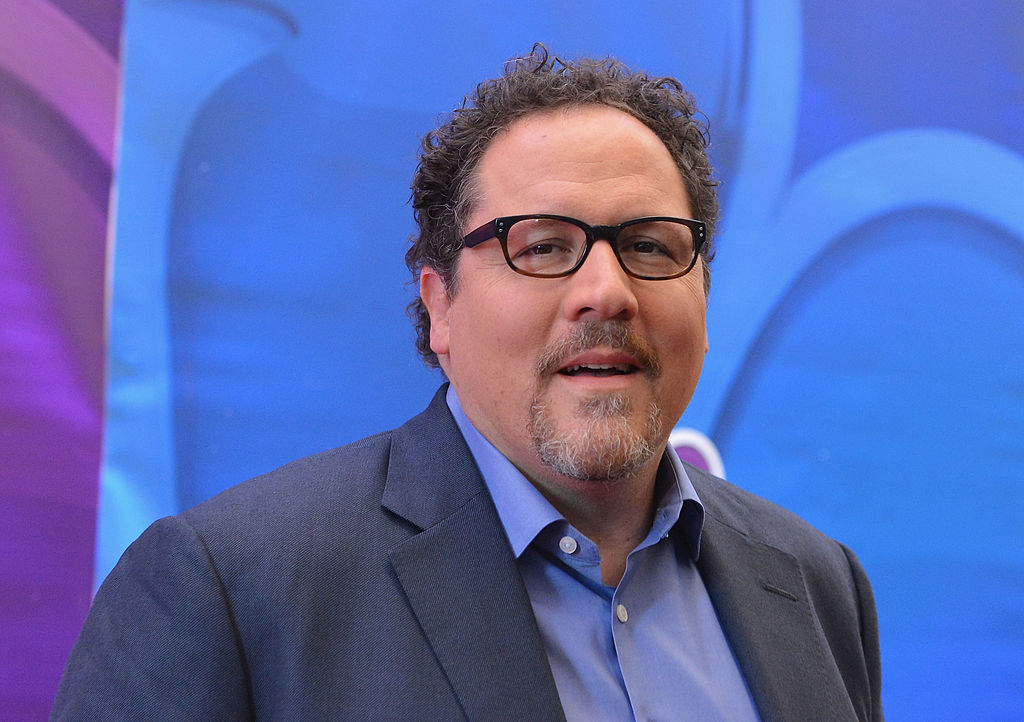 Still a holiday favorite
Actor/writer-turned-director Jon Favreau has quite a resume. Currently enjoying box office success – again – with the recent live action remake of The Lion King, Favreau hit it big with MCU's Iron Man and Iron Man 2, being the first director to launch the Marvel franchise.
Before helping Tony Stark become a household name, Favreau had other films he had directed. One in particular still resonates with all ages every December.
Favreau directed the heartwarming Christmas comedy Elf, starring Will Ferrel and James Caan. The story centers around Buddy, played by Ferrell, one of Santa's elves from the North Pole, who searches for his real father after he learns he was adopted.
According to Rolling Stone, the original script that Favreau received was different from his vision for the film. "It was a much darker version of the film. I liked the notion of being involved with Will in his first solo movie after SNL, but it wasn't quite there. I was asked to take another look at it. They were looking for somebody to rewrite it and possibly direct it," Favreau recalled. "And I remember reading it, and it clicked: if I made the world that he was from as though he grew up as an elf in Rudolph the Red-Nosed Reindeer, one of those Rankin/Bass Christmas specials I grew up with, then everything fell into place tonally. So for a year, I rewrote the script."
Thanks to Favreau's rewrite, the film has given loyal fans a smorgasbord of quotable lines, such as 'Cotton-headed ninny-muggins!' 'Son of a nutcracker!' and 'SANTA!!! I KNOW HIM!!!'
Buddy scuffles with 'Game of Thrones' hero
The movie featured other notable actors including Zooey Deschanel, Amy Sedaris, and Peter Dinklage before his role as Tyrion Lannister on the groundbreaking Game of Thrones series. Toward the end of the movie, Ferrell and Dinklage (who played Miles Finch in the film) have a scene where they get into a physical altercation. Favreau was asked about how the actors pulled off the scene so authentically.
"A lot of that is a testament to both of them. It's Will committing so much to physical comedy and being a fearless performer," Favreau told Rolling Stone. "Dinklage – now, everybody sees it in Game of Thrones. We picked him because he's a great, great actor. He totally committed to the role, not playing the funny at all. That's the style of comedy that I like and that Will likes — letting the comedy come through the situation and the heavy commitment to the absurd, but never wink or smirk through it."
You'll never guess where they filmed the singalong scene
The conclusion of the film ends with the iconic singalong of "Santa Clause is Comin' To Town" by a crowd of New Yorkers in Central Park. Supposedly.
"We shot some of it in New York, but a lot of it was Vancouver," Favreau shared. "To double for Central Park, we used a grassy field that was on the grounds of a mental hospital. Some of the hospital was closed down and used as a lot … And one of the buildings, I think, was still open and had patients in it. How weird it must have been for them to look out their window and see Santa Claus and a guy in an elf suit running around with reindeer. It may have been counterproductive to their treatment."
Despite being filmed in an unorthodox location, the scene resonated with audiences, and even the film's star. "I knew it was working at that moment where Buddy is in the back of the sleigh and everyone's singing in Central Park and there's enough Christmas spirit to get it lifted off, and he's waving goodbye," Ferrell said, according to People. "I'm like, Oh I can't let everyone see m cry here at my own movie.' I was like, 'Oh gosh, this is working on a level that I didn't anticipate,' and that was pretty cool.
Ferrell added that the film still holds a special place in his heart. "It was a really challenging time and it was nice to bring a nice breath of innocence to the world and especially to the city at that time," he told People, referring to Elf's release a few years after 9/11. "I'm really proud of it … If it's ever in a theater or playing on television, I love to check in on it. And I can tell through social media that it's something that people have made a tradition of … and that really makes me happy and it's the best part of the job."
Even though Elf is technically a holiday film, loyal fans tend to view it year-round – It's that good!