This Marvel Star Just Revealed His Support for the 'Justice League' Snyder Cut Campaign
Everything changed after The Avengers. That film's success, of course, gave birth to the Marvel Cinematic Universe as it stands today. But it also emboldened Warner Bros. to leap-frog right into Justice League.
DC Films' decision to get to its signature team without establishing solo films for all its characters was a divisive one. And the theatrical release of Justice League just proved those concerns right. Even two years later, some fans still hold out hope this injustice — pun intended — will be rectified.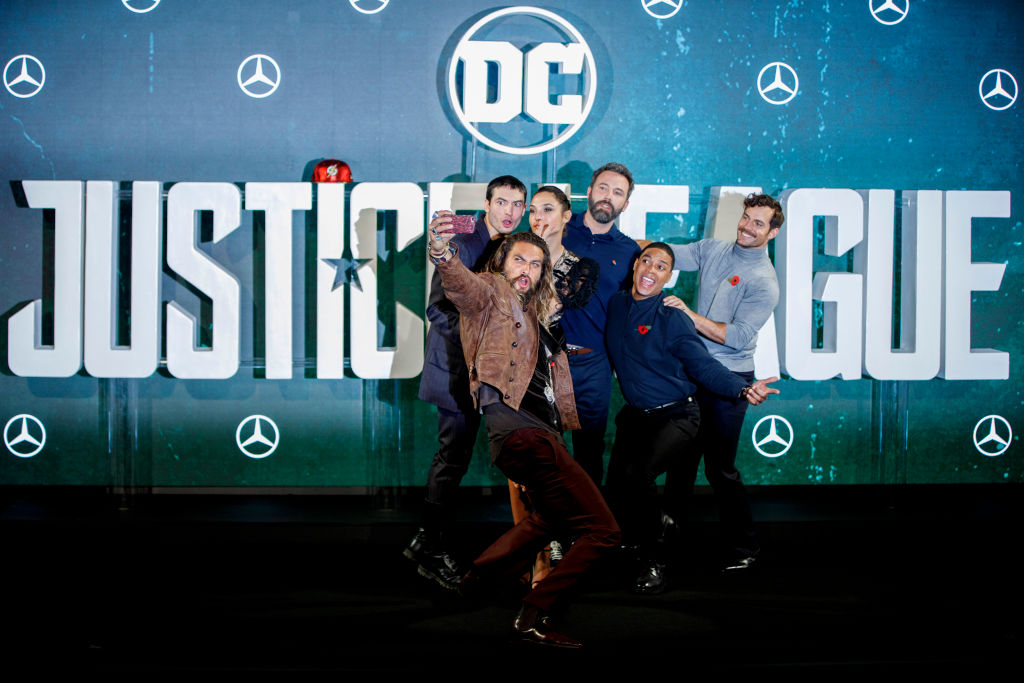 Zack Snyder fans stand by 'Justice League'
After all, the Justice League production did not go smoothly. Due to a family tragedy, director Zack Snyder chose to step away from the project before its completion. And Warner Bros. ultimately brought in Avengers director Joss Whedon to retool the film through extensive reshoots.
Because of that, audiences were subjected to Henry Cavill's hideous CGI mustache removal. But even worse, Snyder's vision was cut short. The filmmaker had conceived of a two-part Justice League, which would follow his Man of Steel and Batman v Superman: Dawn of Justice.
Since Justice League disappointed, more details have come out regarding what fans have come to call its "Snyder cut." Rumors abound about how much was completed and the likelihood Warner Bros. will ever release it. Thus, the "release the Snyder cut" movement was born.
Superhero support from the other side
Fan enthusiasm over the Snyder cut has become a contentious subject online. Yet, it refuses to die down. Given the circumstances which complicated Justice League, many believe DC die-hards deserve a director's cut.
Many celebrities have come forward to show their support for the Snyder cut, but most of them — like Jason Momoa — were directly involved with Justice League. Now one-time Green Lantern star Ryan Reynolds has subtly weighed in on the fan campaign. The actor "liked" a recent tweet by the ReleaseTheSnyderCut Twitter account, essentially urging fans to keep fighting.
While Reynold's action might not seem like much, it's symbolic of the impact the Snyder cut campaign is making. After all, Fox only green-lit Reynolds' Deadpool after fan support for leaked test footage encouraged the studio. So perhaps Reynolds relates to the Snyder cut movement.
Will fans ever really see the 'Snyder Cut'?
There's no telling whether Warner Bros. will release the Snyder cut of Justice League anytime soon. But Reynolds' Twitter support certainly helps keep the movement in the spotlight. At this point, that's really the best thing fans can do to chip away at the studio's skepticism.
In the end, the studio will invest in the project if it sees a profit on the other end. Streaming services HBO Max and DC Universe both have new DC Comics projects in the works. So either could be a low-cost way for the studio to release the Snyder cut.
From a creative standpoint, the Snyder cut might never live up to what might have been. After all, Snyder's second Justice League isn't happening regardless. But we've seen plenty of superhero epics improved with director's cuts. If the end result is closer to Snyder's previous DC films, fans should be satisfied.