This May Be Why Tom Sandoval From 'Vanderpump Rules' Went on a 'Twilight' Binge
Ariana Madix from Vanderpump Rules may not be the biggest Twilight fan. Her boyfriend, Tom Sandoval, however, is all in.
Madix hilariously posted to Twitter that Sandoval embarked upon a Twilight viewing binge and dragged her along for the ride. "@TomSandoval1 is making me watch twilight movies right now," she tweeted. "We are on to number 2."
Of course, Sandoval claimed he was in it for the music. "The ending credits to twilight is the best part of the movie…Radiohead, Linkin Park, & Paramore." To which Madix pointed out, "But we are still watching the whole movie(s)." So what prompted this Twilight viewing binge party? Sandoval may have been inspired after an "up close and personal" encounter with one of the "vampires."
Which team is Madix on?
Fans voraciously devoured this thread. "they are masterpieces ariana!!!" one person insisted. Another person remarked that they are being forced to watch some of the Vanderpump Rules clips. "My husband is making me watch "Jax's best moments" on YouTube right now. On to "Sandoval's entrances" next."
A number of fans swooned when they learned Sandoval was all about the vampire series. "This is the most Tom Sandoval thing he has ever Tom Sandovaled and I [heart] him for it!!" She also received a number of comments like, "You two are my favorite couple.<3" and "OMG I love you guys."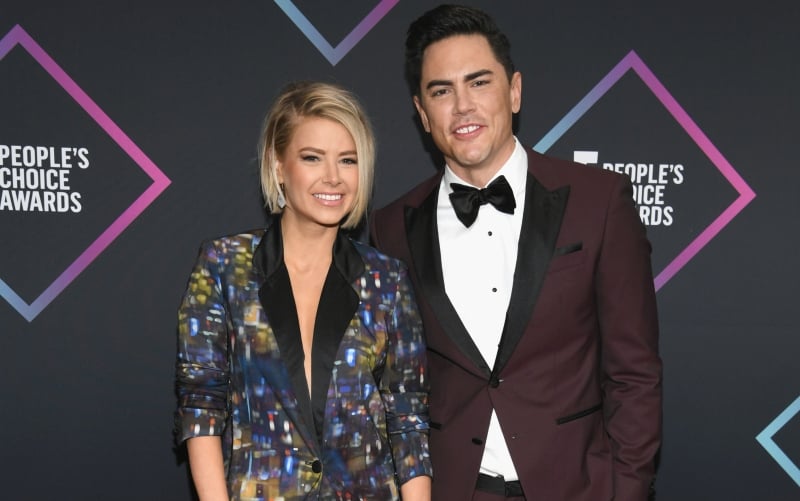 But when it came down to choosing if she was going to be on Team Jacob or Team Edward, Madix had a pretty awesome response. "Team go find your life bc these boys ain't sh*t lol."
This may be why Sandoval is suddenly into 'Twilight'
Most recently, Sandoval met and hung out with Twilight star Dakota Fanning. Fanning portrayed Jane, an evil vampire in three of the Twilight films.
Somehow Sandoval and Fanning connected, possibly at Tom Tom. She posted to her Instagram about a ride she received in the infamous motorcycle and sidecar Sandoval purchased for the restaurant. "Well that's my year made. @tomsandoval1 taking me for a ride in the side car!" Of course, Madix was excited. "Omg i am DEAD ⚰️❤️ life made" Bravo producer Andy Cohen wrote, "Iconic."
The video is absolutely adorable. Fanning seems delighted in the sidecar looking cute in the helmet. She laughs and giggles as Sandoval grins at the camera as he drives.
Apparently, there was even more star power at the restaurant that evening. Singer Lance Bass wrote, "So good to see you last night!" Sandoval also shared the adorable video. "So awesome meeting u @dakotafanning last night! Ur always welcome in the @tomtom #sidecar."
Check out The Cheat Sheet on Facebook!