This NBA Star Almost Made A Cameo in Adam Sandler's 'Uncut Gems'
In a scene from the newly released Adam Sandler movie, Uncut Gems, Sandler's character Howard confesses: "Everything I do is not going right." Rajon Rondo might have been thinking the same thing after he missed the opportunity to be in a highly acclaimed movie, which also happens to be receiving Academy Award buzz.
Adam Sandler delivers the goods with his performance in 'Uncut Gems"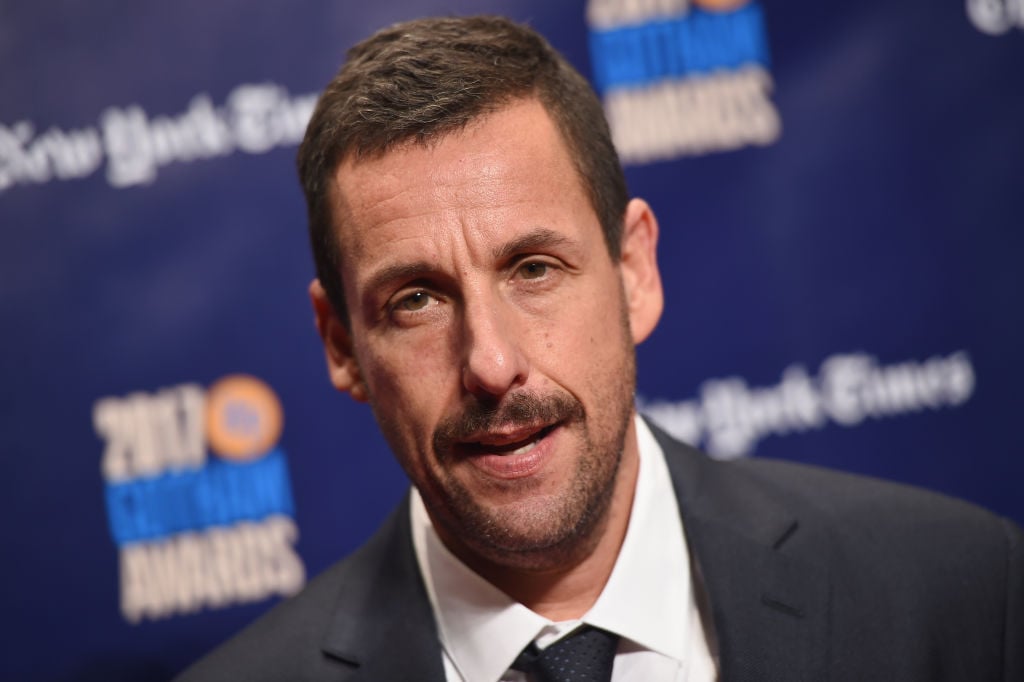 Uncut Gems stars Sandler as Howard Ratner, "an adrenaline-junkie, diamond dealer, and gambling addict." The movie directed by the Safdie brothers, who are known for creating characters whose lives are tangled in the seedy underpinnings of the people and places most people avoid.
Howard is entrenched in the grip of destruction, but the more he tries to escape, the tighter he is entangled in greed's stranglehold. The movie plays out over a couple of days tracking Howard on his quest to pay off his growing and enormous gambling debts.
Howard's fantasy is the classic "if only" dream of "if only I can erase those past digressions, my life will be great." Of course, the thing that got him in trouble is all he knows, and he continues down that path by placing increasingly more risky and fantastical bets.
Kevin Garnett delivers by playing himself
Enter into Howard's circus-like atmosphere of his New York City jewelry store, Boston Celtics Kevin Garnett, playing himself. Garnett is Howard's latest best bet to get his life in order.
Of course, Garnett is only there because Howard's assistant hustled them in with a vision of good luck charms. Howard breaks out his latest acquisition, the "Uncut Gem," an opal acquired from Ethiopia that has mystical powers.
Garnett asks if he can borrow the gem as a good luck charm. The time period in the movie is the 2012 Eastern Conference Finals. Howard agrees, thinking he can win big by betting on Garnett.
One would think that this is where Rajon Rondo would enter the movie. It makes sense that Garnett and Rondo would be together because they were key players in the win between rivals Philadelphia 76ers and the Boston Celtics.
Unfortunately, Rondo missed his flight from Los Angeles to New York and lost the opportunity to be in the movie.
Rajon Rondo could have been in the movie
One could surmise that Rondo was thinking that it wasn't worth paying for a private plane after he missed his flight to get him across the country for the part because neither Garnett nor he was the first choice. The first choice was Amar'e Stoudemire.
However, the Safdie brothers bowed to pressure from their agency to cast a bigger star. The next option was Joel Embiid, but his crazy schedule prevented his participation.
They briefly looked at Miami Heat's Chris Bosh and then Kobe Bryant. The latter could have had the part, but he wanted to direct the movie as well, so he was out as well. Kevin Garnett, aka "The Big Ticket," jumped at the chance to be in the film.
Rondo told Bill Oram in an interview: "I missed the [6 am] flight and was like, 's—t, I don't want to take a private (jet), about $95,000'…F—ked up my debut." However, scrolling down through Oram's twitter feed shows some think the $95,000 price tag was inflated.
Kevin Garnett rocked his performance
Many were surprised at the nuanced performance that Garnett delivered. As quoted in the December 2019 Celtic Wire USA Today, interview with Justin Quinn, "you realize how hard he worked in acting [and] he must've worked three times as hard on the court."
Sebastian Bear-McClard, the movie producer, said: "And that's what's really f—king special about him. He was on set sweating like it was the fourth quarter of a playoff game. Like profusely. Patrick Ewing levels of fr—kin' sweat."
Garnett added: "Acting is preparation, just like anything else. I didn't want to fail them. They took a risk on me. When I showed up on set, I was ready. It took me back to, 'Ok, it's Rasheed Wallace tonight. It's Tim Duncan tonight'…watching films."
It sounds like Garnett found his second calling. Too bad Rondo missed what might have been his.