This 'NCIS: Los Angeles' Star Played Ellen Pompeo's Love Interest on 'Grey's Anatomy'
ABC's hit show Grey's Anatomy has seen more than its share of romantic storylines. The show's iconic couple, Meredith and Derek (played by Ellen Pompeo and Patrick Dempsey), went through some on-again/off-again times during their relationship before their love story come to an end with Derek's death in 2015 when Dempsey left the medical drama.
During one of those 'off-again' phases in 2006, Meredith met an attractive and attentive veterinarian that caught her eye for nine whole episodes. Who was the dashing young doctor?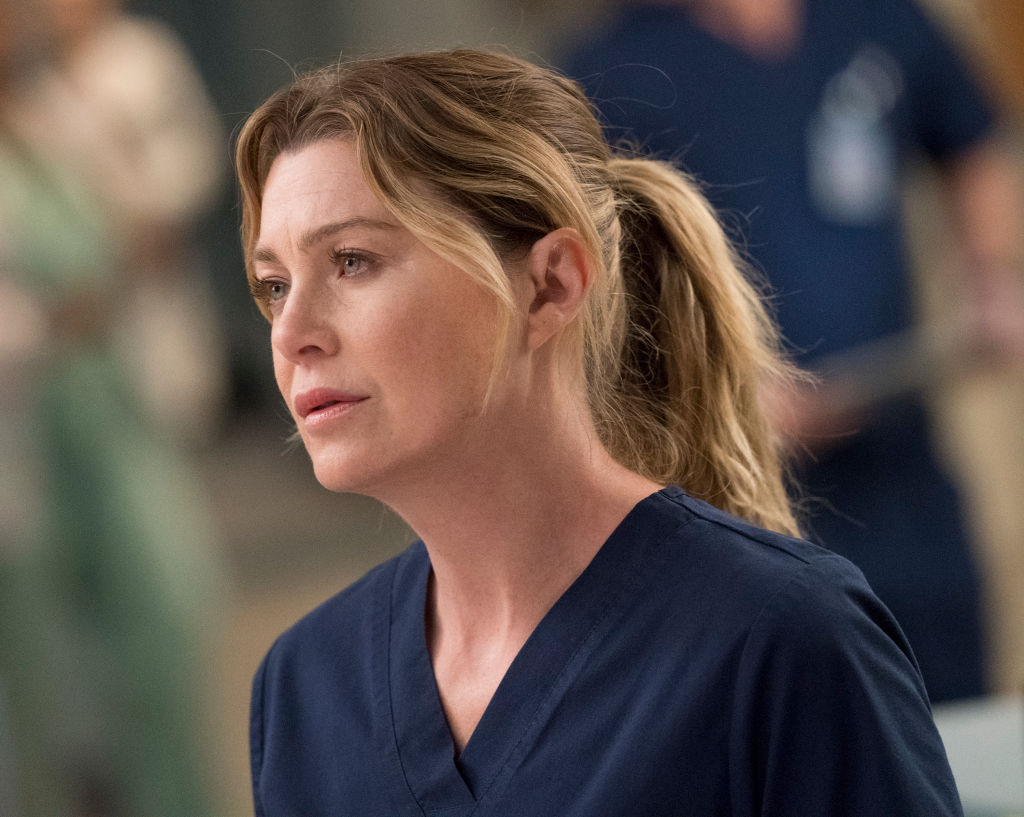 A love triangle … or was it a square?
McDreamy's competition for Meredith made his entrance on the show when Derek was conflicted between his feelings for Meredith and his commitment to his wife, Addison (played by Kate Walsh), according to Elite Daily. Meredith owned a dog in the early days of Grey's, and had to take him to the vet, who was later referred to as McVet by fans, which is how a fourth party was added to this troubled trio.
Needless to say, a relationship with the dog's doctor began, complicating the possibility of Meredith and Derek getting back together.
Pre-'NCIS'
Before playing Agent G. Callen on NCIS: Los Angeles, Chris O'Donnell portrayed the handsome Dr. Finn Dandridge, who became Derek's rival in a battle for Meredith's heart. Drama ensued, even a mock prom at the hospital was held, and ultimately Meredith and Derek reunited, ending the nine-episode run for O'Donnell.
The actor spoke highly of the series and his experience as a guest star. "It's a great show. They're having wonderful success, and I was really grateful to be a part of it," O'Donnell said, according to TV Guide.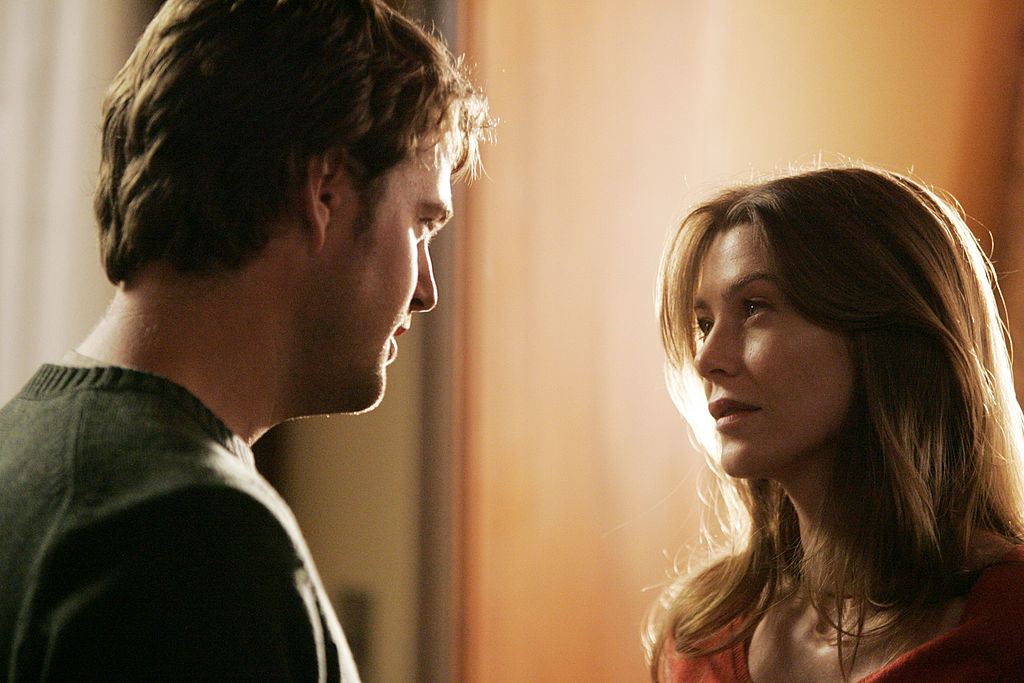 After O'Donnell's stint on the medical drama, there was plenty of drama reported behind the scenes with the cast. When asked about the rumored turmoil, O'Donnell said, "My stuff was in and out. I was not part of their ongoing crew that had any kind of drama there. My experience was fantastic!"
Post-Derek
Most fans were crushed when Derek was killed off of Grey's – not only was he a beloved character, but he was half of the most idolized couple on television. Since Dr. Shepherd's demise, Meredith has had a few dalliances, but nothing that could hold a candle to the MerDer union. Til season 15.
The last season of Grey's Anatomy showcased the growing relationship between Meredith and young resident Dr. Andrew DeLuca, played by Giacomo Gianniotti. The romance brought a bit of a twist this time. The fact that Pompeo is 20 years older than Gianniotti did not escape showrunner Krista Vernoff. "All the time on television you see older men with younger women and it is so common that it isn't even a thing that people notice," Vernoff told the Hollywood Reporter."It was not a conversation that Derek was so much older than Meredith. It was just that he was the senior surgeon. The age difference wasn't a conversation. I find it delightful to have the opportunity to flip that script. And when people buck against their age difference, my response is to say, 'So? Let's not fall into weird stereotypes.' People are people — and people fall in love."
Ironically, Giannotti is married to a woman nine years his senior. He told the Hollywood Reporter that they are not trying to call attention to the two-decade gap between Meredith and Andrew on the show. "The age difference between Meredith and Andrew is something that we're trying not to talk about because we've been preaching that love is love — and that includes age. It doesn't make sense for people to say, 'Love is not love because he's too young' and compartmentalize love," he said.
Pompeo doesn't necessarily see herself as the senior of the couple. "I have a hard time even seeing myself as an older woman! I still feel like I'm 25 — although I'm so much better now! It's like, 'Wait, I'm the older woman?! When did that happen?!'" Pompeo laughed, according to the Hollywood Reporter. "But it's so true. And there's still plenty of older guys that are with much younger women and no one says anything. But hopefully we're past people saying that about an older woman with a younger man. Hopefully people don't even clock that because men have been doing it forever and continue to do it and no one bats an eye."
Giannotti does get questioned about his character competing with Derek's memory. "I get a lot of people asking if I feel like I'm filling Derek's shoes or in his shadow and I can't say I feel any of that," he said. "The biggest thing that Ellen and I have fought for most is that this romance and the unfolding of it be as different by design so the audience doesn't feel like they're reliving someone else going through the same falling in love steps."
Whatever they're doing, it's working. Grey's Anatomy was renewed for two more seasons, and recently became the longest-running prime time medical drama on television!