This 'NCIS' Star Reveals the Sweetest Reason Why the Show Is Still No. 1
NCIS is one of the longest-running, most successful shows on television. Premiering in 2003, the show still inspires rabid fan devotion today, with thousands of viewers following along with the complex, well-written storylines.
Although the cast has gone through a lot of changes over the years, certain characters have risen above the rest to become fan-favorites. One of these fan-favorite characters is Dr. Jacqueline "Jack" Sloane, played by veteran actress Maria Bello.
Recently, Bello shared a post on social media which gave fans some insight into why the show has been so incredibly successful.
Why do people love 'NCIS'?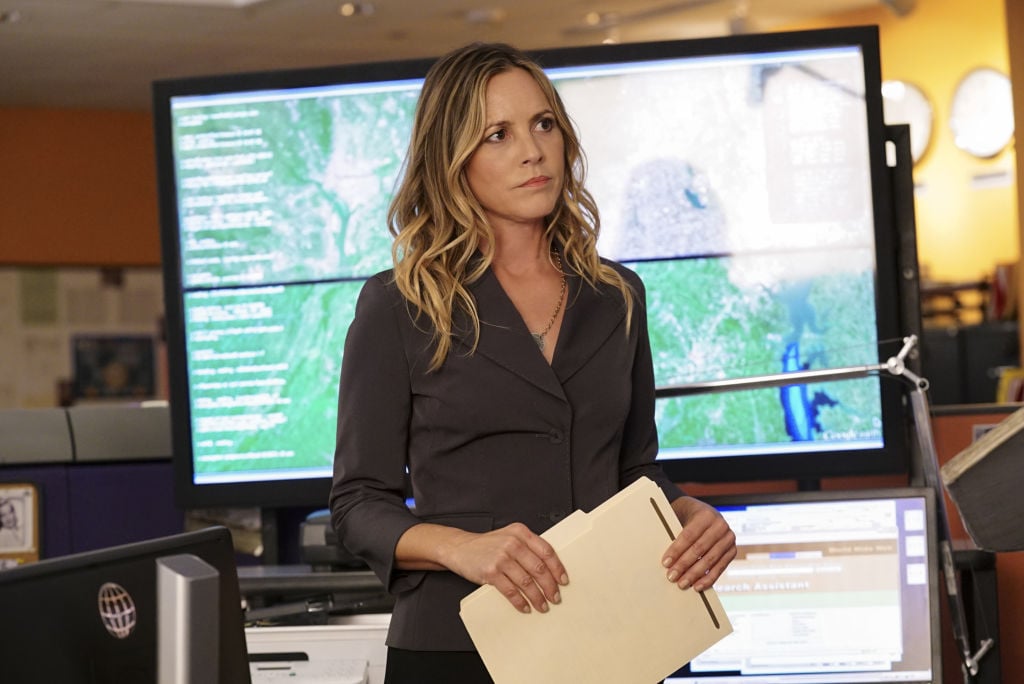 When it first debuted on television in 2003, NCIS was a spinoff of the TV show JAG. Needless to say, NCIS has gone to eclipse its predecessor, becoming one of the most popular television shows of all time and definitely one of the most beloved. Generations of fans have grown up with the characters of NCIS — especially Leroy Jethro Gibbs, played by Mark Harmon.
NCIS has received good reviews from critics during the entire course of its run on television, with people praising the realistic characters — they have flaws as well as positive traits — and the realistic way that the show adheres to police procedures. NCIS showrunners also seem to have their fingers on the pulse of what fans really want, and are continuously thinking of new and interesting ways to surprise viewers, such as bringing back departed fan-favorites, like Cote de Pablo's Ziva David.
While in 2003, no one might have thought that NCIS would go on to achieve such staggering success, there can be no doubt now as to the powerful impact that NCIS has had on the television landscape.
What character does Maria Bello play on 'NCIS'?
NCIS is routinely introducing new characters into the mix and has distinguished itself as a show that only features top-tier talent. In 2017, NCIS welcomed actress Maria Bello to the show, playing Dr. Jacqueline Sloane.
"Jack" Sloane is an NCIS senior special agent and operational psychologist and is also a former Lieutenant in the army. Due to her experience in Afghanistan, Sloane suffers from serious PTSD, the effects of which are the focal point of many episodes.
Sloane's relationship with the daughter that she put up for adoption, Faith Tolliver, is also an ongoing plot thread, and one that fans are particularly interested in. Now that Bello's character has been a series regular for over two years, fans have grown used to her as a permanent part of the show and eagerly look forward to what might come next for Sloane.
Why does Maria Bello think that the show is so successful?
Bello has always been open about how much she enjoys working on the set of NCIS and how dedicated she is to her character, Sloane. Recently, Bello shared a snapshot on her Instagram account that featured the majority of the NCIS cast sitting around a table together, enjoying what seems to be a team dinner.
For the caption, Bello wrote a glowing tribute to the show and the people that she works with. The actress offered up her opinion as to why the show remains the number one television drama after seventeen seasons, stating that they all share the same values and that the entire cast and crew understand that they are "part of a larger system."
Bello also revealed that it is truly a happy set to work on, with a "smile on everyone's face" when they walk into work. She went on to call out many of the actors and showrunners by name, proving that they all truly have an unbreakable bond.