This Netflix Series Is Giving Viewers Anxiety and Panic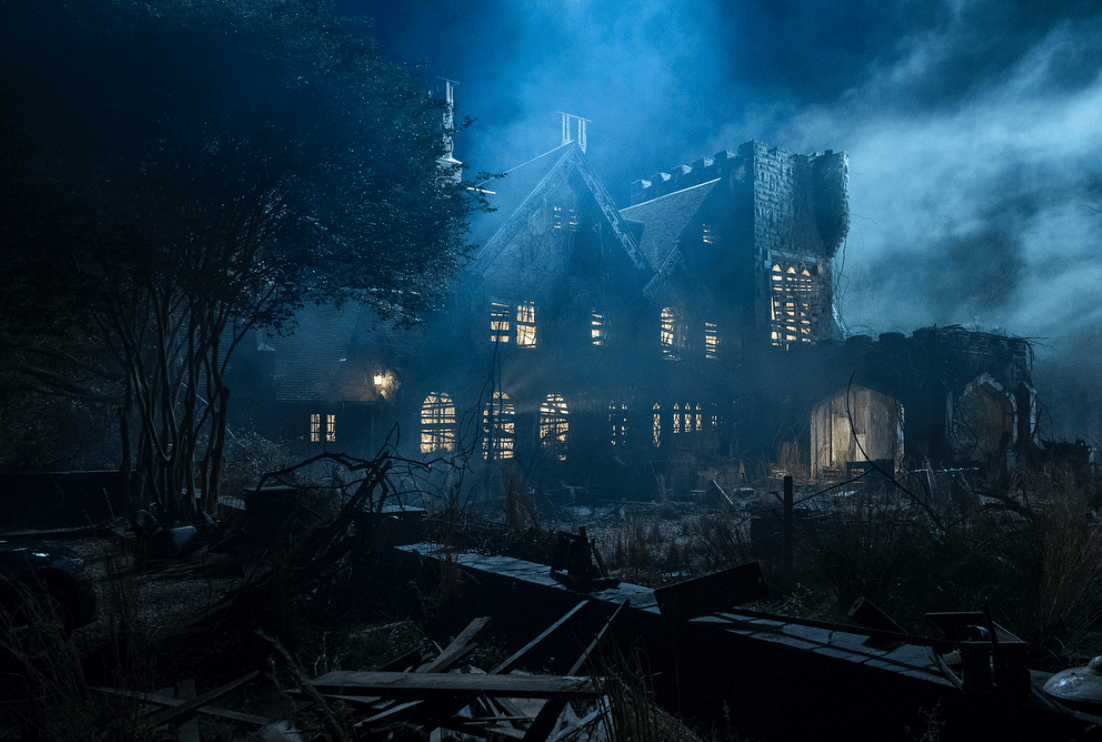 Just in time for Halloween, the Netflix series, The Haunting of Hill House is not only giving viewers the chills, but it is also keeping some people up at night.
The series is so creepy, the master of horror himself, Stephen King gave it his stamp of approval. "THE HAUNTING OF HILL HOUSE, revised and remodeled by Mike Flanagan. I don't usually care for this kind of revisionism, but this is great. Close to a work of genius, really. I think Shirley Jackson would approve, but who knows for sure," he tweeted.
The Hill House story is not new. Author Shirley Jackson penned the novel, The Haunting of Hill House in 1959, which was adapted into a film The Haunting in 1963. The story was again remade into The Haunting in 1999, which received anemic reviews.
This time, creator Mike Flanagan takes a swing at the nearly 60-year-old story and hits a home run. Critics and fans alike are raving about the 10 episode series that is almost a blend between American Horror Story, Murder House and the HBO series Six Feet Under. And while any horror fan can appreciate the special effects, gruesome makeup and elements of suspense, some viewers have metaphorically moved into Hill House. And they are almost as panic-stricken watching it as the characters are living it.
Reports of anxiety attacks
Twitter provides the most evidence that viewers are struggling with the series. The time 3 a.m., like in many horror stories, has significance in the series. This viewer was clearly not thrilled about waking up to seeing 3 AM on the clock. "Shoutout to my body, my anxiety, and my recent binging of the haunting of hill house for waking me up at exactly 3 AM last night."
Another viewer  said, "The haunting of hill house is amazing but also its giving me an anxiety attack." And this viewer could barely make it through a single episode. "It's taken me 3 tries bc ADHD/anxiety but I finally made it through ep. 1 of Haunting of Hill House."
And being physically ill
This viewer says she almost passed out. "The Haunting of Hill House on @NetflixUK is one of the most terrifying, nail biting, hide behind the couch, don't even breath, I'm going to pass out from fear things I have ever watched. In. My. Life." Or "terror vomit" (whatever that is), "Haunting of hill house is making me terror vomit in joyful confusion. So I love it."
Other posts lamented how they won't be sleeping at night or jumping out of their seat due to the smallest noise at home.
Why do they watch if it makes them anxiety ridden?
Oddly enough, anxious people who view horror movies actually find comfort in them, according to Vice. Dr. Mathias Clasen from Aarhus University in Denmark explained why those who suffer from anxiety dig a good horror flick.
"Exposure to horror films can be gratifying when the negative emotions caused by the film are manageable," Dr. Clasen told Vice. "Moreover, there's psychological distance when we watch a horror film. We know it's not real—or at least, some parts of our brain know it isn't real. Other parts—ancient structures located in the limbic system—respond as though it were real." Essentially, the adrenaline rush (or anxiety) from the horror film allows you to forget about what freaks you out in real life.
And while jump scares and evil spirits lurking in shadows may give most viewers anxiety, something else did it for me. The minute I realized the actor who played Elliott in E.T.  played the father in the series, it gave me anxiety about how old I really am now. Goes to show you, jump scares come in many forms.
Check out The Cheat Sheet on Facebook!