This Season of 'BTS: Bon Voyage' Looks to Be the Best One Yet
Nov. 19 can't get here soon enough. BTS: Bon Voyage returns for its fourth season and fans can watch season 4 on Weverse. By the looks of the trailers and preview clips, it might be the best season of the show to date.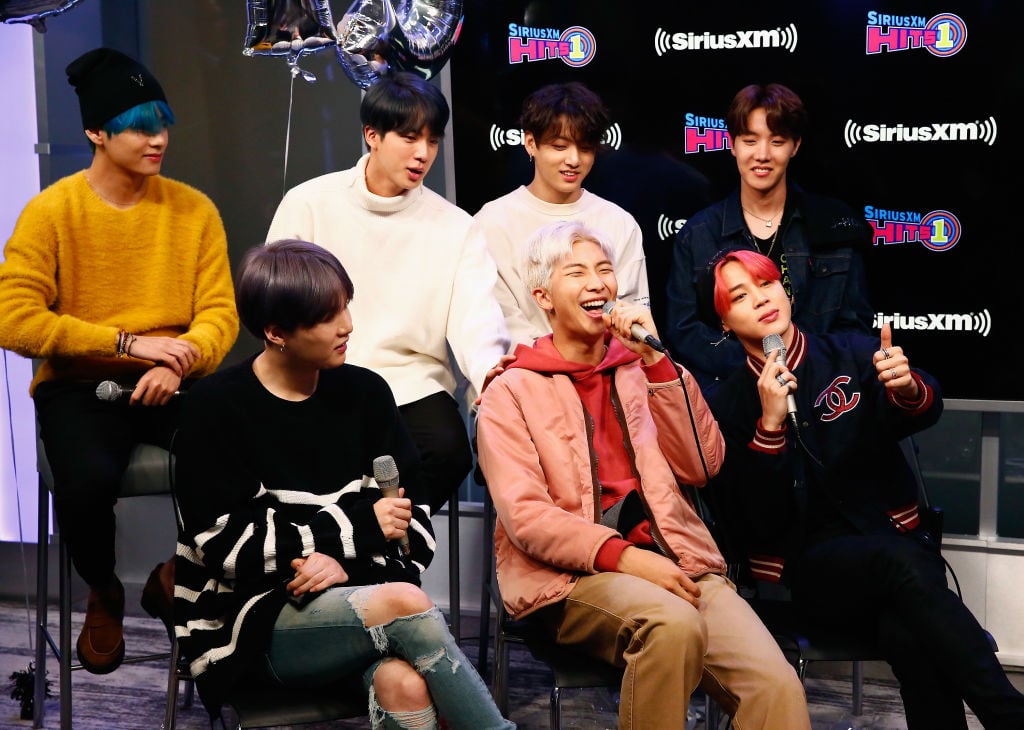 The members of BTS are their chaotic selves on 'BTS: Bon Voyage'
The members of BTS are known for their chaotic energy that makes their content so enjoyable. When not breaking records in music, the group moonlights as comedians. If you don't believe us, watch Run BTS! or the first three seasons of BTS: Bon Voyage. BTS will make you wonder why comedians even try anymore.
So far, only a few minutes of the new season of BTS: Bon Voyage have been released for fans. The trailers foreshadowed BTS's adventures and three preview clips showed BTS attempting to set up a campsite, communicating with walkie-talkies, and forgetting J-Hope at a gas station. If a few minutes of previews are already this chaotic, how will ARMY be able to handle a whole season?
"bon voyage 4 is going to be so much fun to witness OT7 in the wild with everyone just lost and confused, jin fighting the fire, them forgetting hobi, taejinyoonkook driving, tae riding a horse, jimin riding a bike trying to imitate tae sjdjsj can't wait," one fan tweeted.
"WE REALLY SEEING YOONGI AND TAE DRIVE. JK HOLDING A LAMB. TAE RIDING A HORSE. BTS FORGETTING HOBI AT THE GAS STATION. ANOTHER MAKEUP ROUTINE BY HOSEOK AND JIMIN RIDING THAT BIKE LIKE HE'S RIDING A HORSE. JIN LIGHTING FIRE. NAMJOON, NAMJOONING WITH BTS. IT'S A WIN FOR ARMYS," wrote a Twitter user.
Jimin follows V on a bike in 'BTS: Bon Voyage'
One of the funniest moments from the newest trailer for BTS: Bon Voyage comes at the end. V rides a horse through the New Zealand countryside and the scenery is picturesque with mountains in the background. V rides the horse off-screen, and suddenly Jimin's yells are heard. A few seconds later, Jimin appears following V on a bike, mimicking how V rode the horse.
"taehyung was riding the horse but what i wasn't expecting was jimin following him riding a bike while imitating taehyung… ," a fan tweeted.
"I CANT BREATHE SJDSN TAEHYUNG ALL COOL RIDING THE HORSE MEANWHILE JIMIN WITH THE BIKE I CANT," wrote a fan on Twitter.
"Taehyung riding a horse and jimin following behind on a bike imitating his noises is peak comedy," a fan tweeted.
BTS forgets J-Hope at a gas station
In one preview clip for BTS: Bon Voyage, fans see an RV driven by Jungkook leave a gas station. The members of BTS were split between two cars, and Jungkook drove an RV with Jimin, J-Hope, and RM as passengers. Except after the RV leaves, viewers see J-Hope walk around the corner looking for them.
It quickly becomes apparent what happened. Jungkook, RM, and Jimin forgot J-Hope and left him behind. The members of BTS are known to be forgetful, especially with BTS: Bon Voyage. In past seasons, the members forgot luggage and passports, and in season 4 they forgot one of their own members.
"who are the real snakes, BTS for driving off without hobi or the camerapeople watching everything go down and not saying A WORD," wrote a Twitter user.
"bts camera crew acting like they shooting a nature documentary…no interaction, just there to shoot a wild bangtan in their natural habitat," a fan tweeted.
'BTS: Bon Voyage' season 4 has quality content for all of the members
In the few minutes of previews, there is a lot of content to unpack. V rides a horse and fans see him drive a car. Jungkook holds a lamb, Suga and Jin struggle with camping, and the group bonds in New Zealand. It is also the first season of BTS: Bon Voyage when all of the members are present for the duration of the trip.
"I'd like to thank jungkook's parents for bringing him into this world, the baby lamb's parents for bringing it into this world, the set of situation that led them into this position. I'd like to thank the crew of bv4 and Jimin for filming this," a fan tweeted.
"namjoon is gonna get to experience camping and sleeping in an rv with the rest of bts since he missed it in the first bon voyage," another fan tweeted.
"WE'RE GETTING TAEHYUNG DRIVING I SAID TAEHYUNG DRVIIGNGJFMGMG," wrote a Twitter user.
"Jin and Suga literally found camping so complicated … Jin not able to set fire … Suga finding chopping hard…," one fan wrote on Twitter.