This Shocking New Reality TV Show May Be the Next 'Jersey Shore' (But Way More Disgusting)
Can anything outdo the infamous Jersey Shore? We think not. Despite our skepticism, though, there seems to be one reality show that's willing to give it a shot. The show in question — which does not yet have an official title — is set to take place in a little spot called Party Cove, and it may even rival Jersey Shore. But don't take our word for it.
Read on to discover everything you need to know about the shocking new reality TV show that just may be your next guilty pleasure.
The show is set to take place in Party Cove, Missouri
With a name like Party Cove, it's no wonder producers were attracted to this little-known gem. Basically, the location is tailor-made for sunshine, good times, and, of course, lots and lots of debauchery. But you already knew that, because you're a bonafide fan of the original — Jersey Shore. And that's OK, because we are, too.
So, let's get to the real reason why this shocking show-in-the-making is taking place in the Midwest.
Next: Do you think this place would make for a proper setting?
It's the perfect setting for a reality show
If you've never heard of Party Cove, don't worry, you're not alone. That's because it's not exactly a destination the chambers of commerce want people knowing about. And there's a good reason for it. As the aptly named spot suggests, Party Cove is a round-the-clock good time — or worst nightmare, depending on your definition of each.
However, if you're looking to join in on the fun at the not-so-discreet Party Cove, it's located on the Lake of the Ozarks near the Grand Glaize Bridge. Oh, and its actual name is Anderson Hollow Cove, for the record.
Next: There's no telling what will go down on the new series.  
Party Cove certainly lives up to its name
Back in 2005, The New York Times wrote about the experience to be had at Party Cove. And clearly, not much has changed since then. In the article, Bruce Weber wrote,
This is the only area on the mammoth manmade lake in central Missouri where boat speed is regulated by law, and that's because of Party Cove, where boaters, drinkers and exhibitionists gather for weekends of sun-drenched, alcohol-fueled, sometimes X-rated revelry.
The article goes on to explain the procession of "hundreds if not thousands of boats," which is "a weirdly somber prelude to a vast, loud, wet, sexy, joyous and furious revel." So, now do you see why Party Cove is a reality show producer's dream? Because we're pretty sure all the words used to describe it are prerequisites for any show of its kind.
Next: Can it be done?
The show will rival the likes of Jersey Shore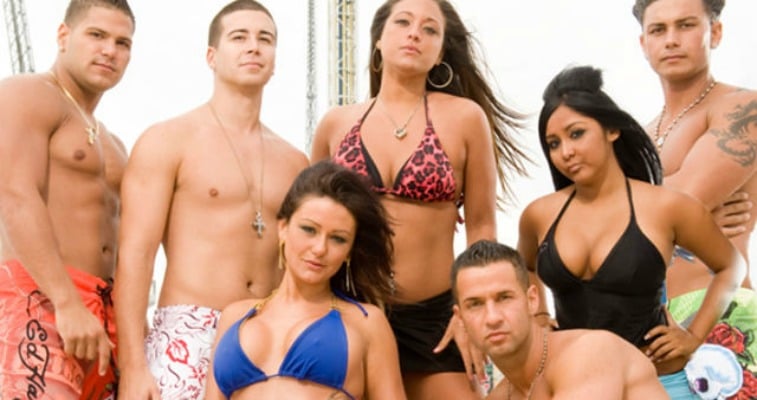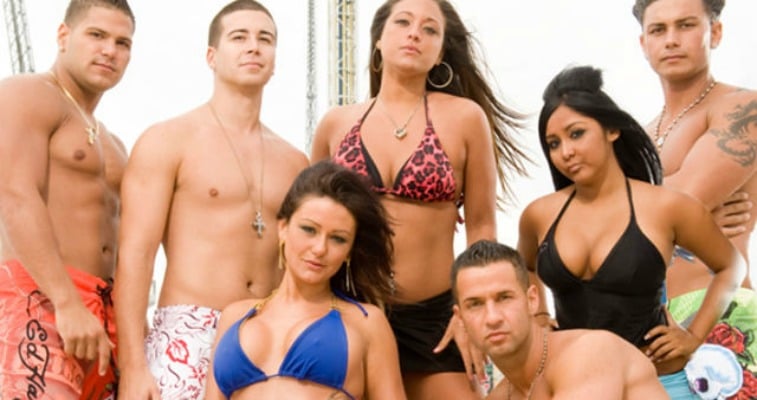 A Midwest twist on the Jersey Shore? Yes, that's exactly what producers are going for. But before you go scratching your head, there's this: The same producers responsible for Jersey Shore are behind this show, too. In fact, the show's casting website reads,
From the team that brought you JERSEY SHORE, FLORIBAMA SHORE and PARTY DOWN SOUTH, this summer, we're heading lakeside to introduce the world to another phenomenon, and this one is totally Midwest-style, like the country has never seen!
Are you ready for it? Because we're not.
Next: If you're from Missouri, Nebraska, Wisconsin, or the like, this could be the gig for you.
Producers are looking for people from the Midwest
So, who will be the next Snooki, you ask? Trick question, because there will never be another Snooki. Those willing to try, however, are welcome to do so, so long as they fit the anything-goes bill.
According to the show's casting website, producers are "looking for the most interesting, craziest, hottest, loudest 21+ summer vacationers who are ready to hit the lake and share the summer of a lifetime with us."
Next: This guy clearly struck while the untapped-reality-TV iron was hot. 
The man behind the magic knows what he's looking for
If you think this production will be child's play, think again. Turns out, the man behind it all has an impressive resume — impressive in terms of casting the world's most absurd reality stars, that is.
So, what is Doron Ofir's secret to success? Well, he is the original casting director of several hit series, including RuPaul's Drag Race, Millionaire Matchmaker, and Jersey Shore. And according to LA Weekly, Ofir "finds the world's most fascinating people. Then he quickly decides whether they have what it takes to be on reality TV."
Furthermore, the publication called him "The King of Reality TV Casting." And that's saying a lot.
Next: No. Just, no.
Viewers will see some sh*t
Not surprisingly, Party Cove is home to some pretty crude behavior. And that means that if and when the show comes to fruition, viewers will have front row seats to all the action. Some things we can expect to see include people being too drunk to stand (that's a given), public displays of, well, sex, and disgusting debris floating in the water, most of which has some kind of bodily fluid on it.
Of course, that's only the short list. We'll have to wait and see what other types of treats are in store when the show airs.
Check out The Cheat Sheet on Facebook!