This Southern Charm Cast Member Thinks Ashley Would Stay by Thomas Ravenel's Side If He Went to Prison
Southern Charm kicks off season six without at least one major cast member: Thomas Ravenel.
Ravenel was accused of sexually assaulting two women and was arrested in 2018. Upon his arrest, he was promptly "dismissed" from the Bravo show. Whether he was fired or walked away is up for debate. The former state treasurer claims he decided to not attend the reunion. He insists that Bravo took advantage of him as a result, he tweeted.
However, Radar Online found a source who insisted Ravenel was canned. "No one quits any Bravo shows," the "insider," said. "They are locked into their contracts for multiple years and only the network and the production company can let them go."
Although it appeared that girlfriend Ashley Jacobs walked away from him (and the situation), she seems to have re-emerged. She is also featured in the new season. Previews can only be described as an explosive scene at a gala. So if Jacobs is still with Ravenel, would she stand by her man if he were to actually go to prison? One cast member thinks she will.
The phones are buzzing
Although Ravenel will not appear on season six, it doesn't mean his presence won't be felt. In a clip, cast members are buzzing about his arrest. Kathryn Dennis, the mother of Ravenel's two children chats with Danni Baird. She tells Baird the two had taken their son to the doctor and Ravenel seems to be in denial.
Austen Kroll talks to Shep Rose about the situation, where Rose thinks Ravenel will be fine no matter what. Later Craig Conover talks with Dennis about what could happen. While he doesn't think the charges will impact Dennis directly, she says it only changes her entire life.
Who thinks Ashley will stand by her man?
Meanwhile, Chelsea Meissner is on the line with Naomie Olindo. Meissner wonders if Jacobs would continue to date Ravenel if he went to jail. Although Olindo thinks there is no way, Meissner isn't so sure.
Meissner laughs, "I think she would. She'd make sure she got his wallet right before he went in." And while Conover wants to dish about the arrest with Cameran Eubanks, she's not having it. "I'm not saying anything negative about Thomas," she says in a confessional interview. "Because I don't want to be sued, sorry."
Sued?
After Ravenel left the show he wanted to make sure Bravo could no longer air footage of his children or any custody arrangements either. He sued the network and Bravo is fighting the lawsuit.
Bravo is also being sued by Ravenel's former nanny, who was one of the women he allegedly assaulted too, according to The Blast. The nanny, Dawn Ledwell, appeared on the show but according to two releases, the nanny agreed to be filmed for the show.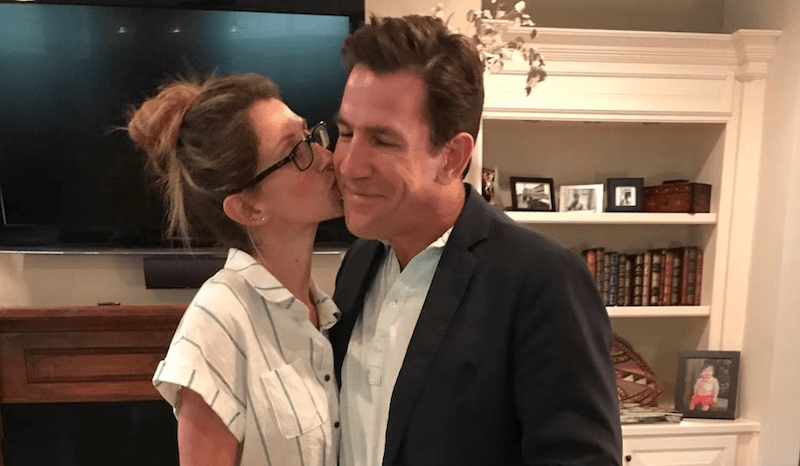 Ledwell is also suing Bravo for pushing plot lines that encouraged the use of alcohol and sex. Plus she alleges the network wanted to portray the men on the show, including Ravenel, as ones who suffer from "Peter Pan Syndrome."
Check out The Cheat Sheet on Facebook!