This Subtle Sign Suggests Miranda Lambert Is Still Not a Fan of Ex-Husband Blake Shelton
Miranda Lambert and Blake Shelton used to be one of country music's hottest couples. Their relationship fell apart a few years ago, but it does not seem like the two of them are on good terms these days.
In fact, Lambert recently made it clear that she and Shelton could still have a bit of animosity against each other. Find out what Lambert did below and see what the country songstress has said about her previous marriage to Shelton.
Miranda Lambert and Blake Shelton were together for almost 10 years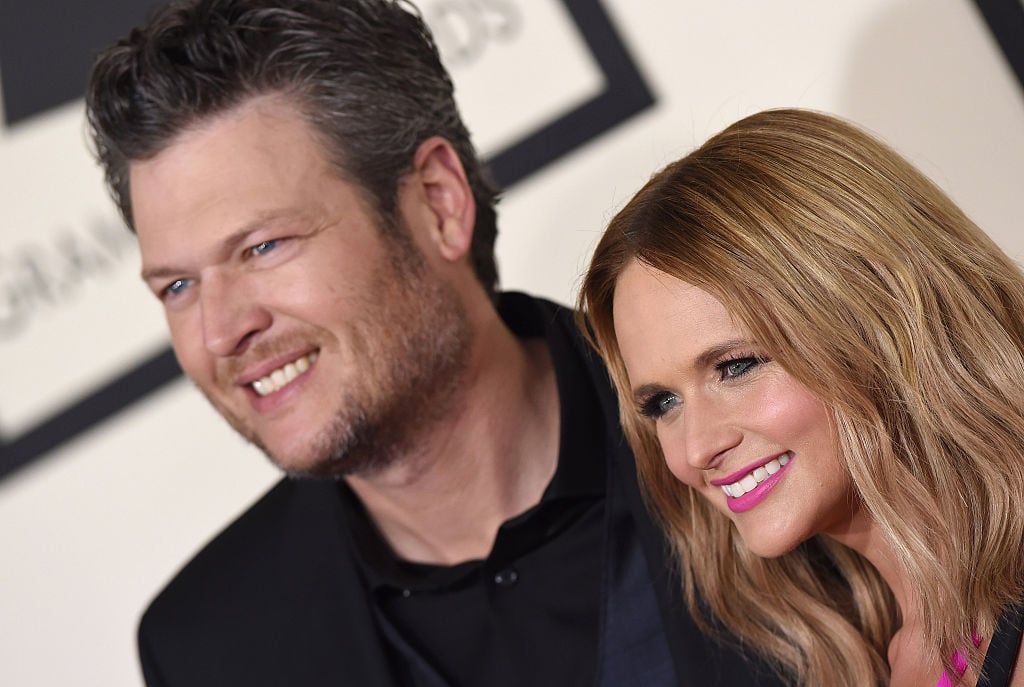 Lambert and Shelton began dating in 2006, though Shelton admitted that he fell for Lambert a year before when they performed on stage together. After a few years of dating, Lambert and Shelton tied the knot in 2011.
Lambert once spoke of her marriage as being "the best," saying: "Blake's the happiest person on the planet. He pulls me out of my darkness… Literally, everything is the best about being married."
Although they were often lauded as a power couple and things seemed great on the surface, Lambert and Shelton's relationship was far from being an easy one. The pair found themselves surrounded by a lot of cheating rumors.
They were also very busy with their own careers and could not see each other often. Additionally, some people believe that Lambert and Shelton had personalities that were too different to really make things work.
In 2015, Lambert and Shelton decided to get a divorce, though the couple never specified what the reason behind their split was.
Both Miranda Lambert and Blake Shelton have found new relationships
Just a short while after announcing their divorce, Lambert and Shelton began seeing other people.
Lambert dated singer Anderson East in 2015 and Turnpike Troubadours member Evan Felker in 2018. In early 2019, she shocked the world by announcing that she had gotten married to NYPD officer Brendan McLoughlin.
Meanwhile, Shelton started dating Gwen Stefani in 2015 and the couple has been together ever since.
Miranda Lambert did not clap for Blake Shelton at this year's CMAs
Lambert and Shelton do not appear together often anymore. But they usually are in the same room when attending big events in country music, such as the renowned Country Music Association Awards (CMAs).
Earlier this month, both Lambert and Shelton went to the CMAs with their respective partners. But Lambert was spotted being a little disrespectful towards Shelton.
A witness told Us Weekly: "Everyone stood up for Blake at the end of his performance except Miranda Lambert and her husband. At the commercial break, they both left their seats." In comparison, Shelton and Stefani actually "were nodding their heads" while Lambert performed her song "All Comes Out in the Wash."
Miranda Lambert has been known to shade Blake Shelton in other ways
This was not the first time that Lambert threw some shades at Shelton after their divorce.
At the CMAs last year, Lambert performed her hit single "Little Red Wagon," but instead of singing the line "I live in Oklahoma," she changed it to "I got the hell out of Oklahoma." She and Shelton used to live together in Oklahoma.
Recently, she also opened up to Health about her divorce, saying that she was tired of everyone asking about her personal life. Lambert shared: "When everyone's worried about your personal life, it makes you feel like, 'Well, if you could just spend some of that time talking about my actual art, that would be great!" But I guess I asked for it, getting into this business. I'm never gonna get used to the public eye in that way."