Why Kendall and Kylie Jenner Might Have Cut Off Khloé Kardashian
Usually, Kim Kardashian is the person in her family making news the most. However, in 2019, Khloé Kardashian is giving her sister a run for her money. Now, a new rumor report claims that Kylie and Kendall Jenner have "cut off" their sister at the moment due to drama.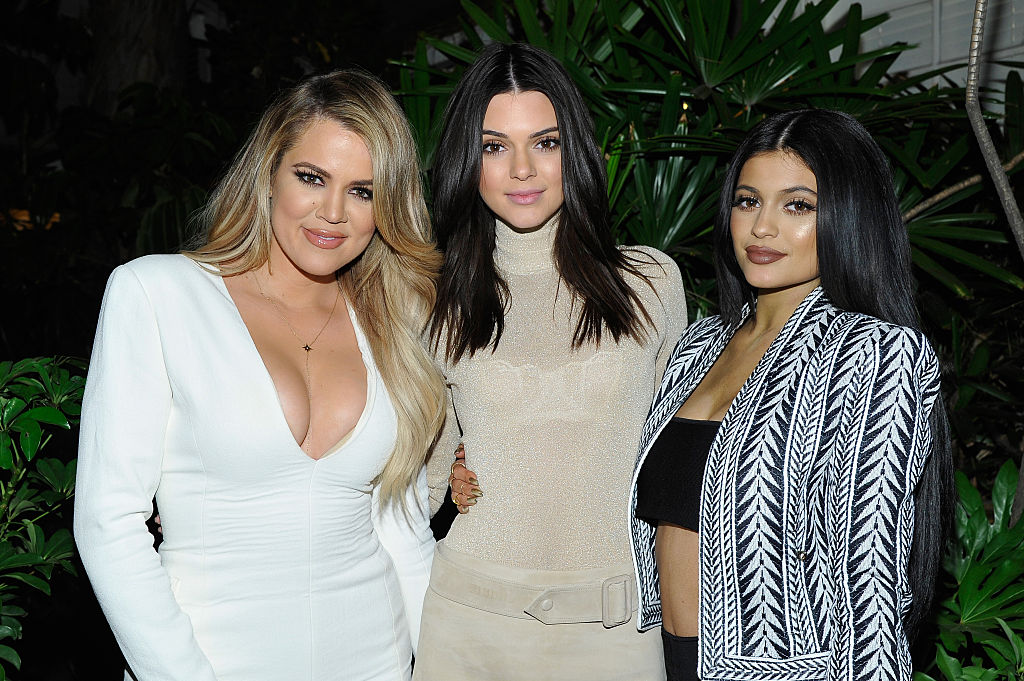 What's been going on with Khloé Kardashian
Khloé Kardashian has had a headline-filled year. Most notable was the situation in which Jordyn Woods, the best friend of Kylie Jenner, was accused of kissing Tristan Thompson, Khloé's ex and the father of her child.
Even months later, headlines around Kardashian, her relationship with Thompson, and her daughter, have been commonplace. A lot of this drama has been documented on Keeping Up with the Kardashians.
Has the sisters' relationship been strained?
The Radar Online report says that the Jenner girls have reportedly had a strained relationship with their sister Khloé due to her own strained relationship with stepmother Caitlyn Jenner. That relationship became tumultuous after Caitlyn slammed ex-wife Kris Jenner in her 2017 memoir.
And despite this report, the Jenner sisters and Khloé haven't really seemed to be at odds in public. In fact, they seem to act like normal sisters. Every once in a while, all five Kardashian-Jenner sisters appear in public together, just like they did so a few months ago for Larsa Pippen's birthday.
Kylie Jenner also seemed to take her sister Khloe's side and ended her friendship Woods when she was accused of kissing Thompson.
How Kendall and Kylie Jenner reportedly feel about Khloé Kardashian at the moment
According to the Radar Online report, they are "sick and tired of Khloé's drama and want nothing to do with her unless she gets her act together." It seems as the straw that broke the camel's back was Kardashian not attending Caitlyn Jenner's recent 70th birthday party.
A source told the Radar Online, "She [Khloé] doesn't seem to care about anybody else besides her. Khloé doesn't return calls, she gets drunk at parties and starts talking dirt about their dad and everyone else in the family. Plus, she's late for meetings or doesn't show up – and that reflects badly on everyone. Kendall and Kylie realize Khloé went through a hard time with Tristan, but they're over her unless things change fast."
If this report is true, hopefully the siblings will reconcile very soon.