This 'Tonight Show' Skit Became Its Own Bizarre Reality Show
The Tonight Show has been around for decades now and is known for having a variety of hilarious segments. However, while there are many memorable skits on the show, it's not everyday that one gets turned into its own reality series.
Yet, that is exactly what happened a few years ago when a popular segment left The Tonight Show and became a standalone hit. Read on below to learn more about this special show.
'The Carbonaro Effect' used to be a skit on 'The Tonight Show'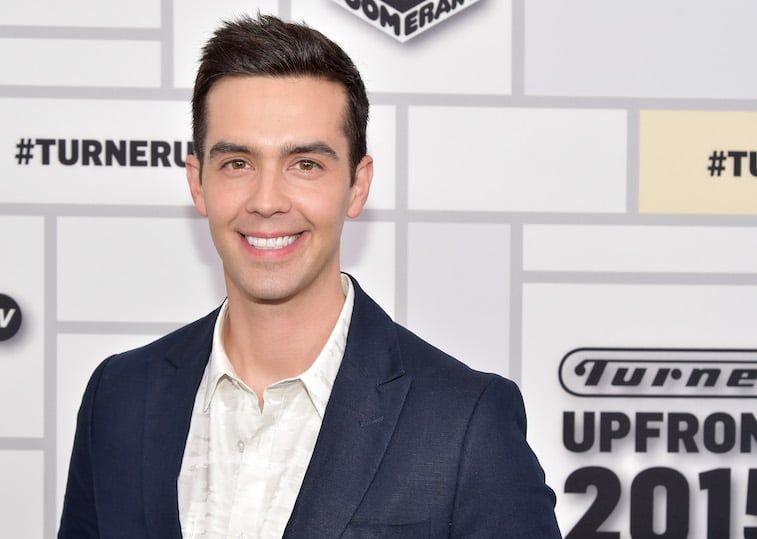 The Carbonaro Effect is one of TruTV's most popular series. It follows magician Michael Carbonaro as he plays magic tricks on unsuspecting everyday folks.
However, before Carbonaro became a well-known face on TruTV, he was a prankster who first appeared on The Tonight Show. In 2013, Carbonaro appeared in a segment called "Magic Clerk," where he acted as a convenience store cashier who does magic tricks on customers. The "Magic Clerk" skits eventually went viral and Carbonaro started appearing more often on The Tonight Show.
This, of course, led Carbonaro to have his own series on TruTV. The Carbonaro Effect premiered in May 2014.
A 'Tonight Show' producer sued Michael Carbonaro
Several months after The Carbonaro Effect premiered, a producer for The Tonight Show named Beth Einhorn hit Michael Carbonaro with a hefty lawsuit.
According to Einhorn, she and Carbonaro had discussed creating a "Magic Clerk" spinoff show in 2012 called TrickShow. They allegedly had a 50/50 verbal contract. When she realized that The Carbonaro Effect has the exact same premise as TrickShow, Einhorn went on to sue Carbonaro for "damages, alleging fraud, breach of fiduciary duty, conversion, unfair competition, and more."
The result of the lawsuit is still stated as "pending," but Einhorn now calls herself an executive producer on The Carbonaro Effect, so there are reasons to believe that both sides managed to reach a settlement out of court.
'The Carbonaro Effect' currently has five seasons
The Carbonaro Effect has proven to be a favorite among fans of hidden camera shows. Its 100th episode came earlier this year, and the series also premiered its fifth season in early November.
Since the show relies on Carbonaro pranking unsuspecting people, his rising popularity has some obvious downsides. Carbonaro told Reality Blurred that he does get recognized more often these days, which occasionally makes it hard to capture genuine reactions to his magic tricks.
"As I get better at pulling this stuff off, I have less people to pull it off on," Carbonaro said. "It becomes harder and easier at the same time." He also added that if somebody recognizes him, the crew will stop filming that person and move on to someone else.
In order to make filming easier, Carbonaro also dons a lot of disguises when interacting with people. He revealed to Out: "I have wigs everywhere now. And tons of uniforms. Construction vests, hardhats, you name it. The disguises don't require much. If you have a name tag and a uniform, people tend to trust you."
Perhaps a big factor behind The Carbonaro Effect's success is the fact that viewers enjoy seeing funny pranks that intrigue people but do not cause any harm at the end of the day. Carbonaro shared that he and his team do try their best to not do anything that could be considered cruel.
He told Reality Blurred that he has "never taken somebody so far they were terribly upset" and he is not afraid to "bail out if I think someone's way too scared."
What else Michael Carbonaro does aside from 'The Carbonaro Effect'
When Carbonaro is not filming his TV show, he likes takes his magic on the road. This is great news for fans who would like to see him but do not live in a city where The Carbonaro Effect is filmed.
From November 2019 to February 2020, Carbonaro will be performing his magic tricks in various cities across the country. You can click here for more information.