This True Crime Podcast Had Kim Kardashian on the Edge of Her Seat
Kim Kardashian may be the star of the fan-favorite show, Keeping Up With The Kardashians, but she has her own favorites to kick back and relax to. Late last year, Kim tweeted about her new podcast addiction, and the genre was one that surprised fans worldwide.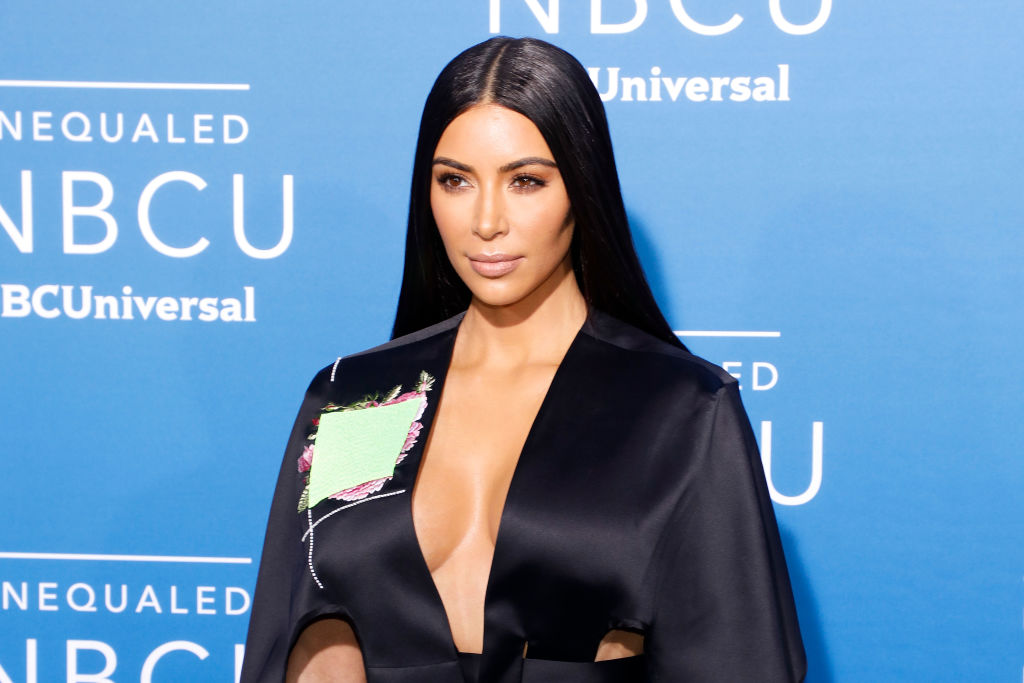 Perhaps it shouldn't have been such a shock though. Considering Kim Kardashian's history with criminal justice and her current dream to pursue a career in law….a love for true crime isn't all that suspect. So which podcast was gripping enough to win over the reality star?
What podcast had Kim Kardashian craving more?
If you are an Investigation Discovery fan you need to check out Serial. The podcast debuted back in 2014 and instantly became a worldwide phenomenon.
In the podcast, American journalist Sarah Koenig takes listeners for a wild ride through a 15-year-old case. The case in question — the murder conviction of Adnan Syed. As far as the court was concerned, he was guilty of taking out his beautiful ex-girlfriend Hae-Min Lee.
Despite over a decade sliding by, Syed maintains his innocence and blames a one-sided trial for him going from honor student to life-long prisoner.
How does 'Serial' approach the case?
Syed's life has been wasting away and the evidence for his case long-shelved but that didn't keep Koenig from digging up some demons. The podcast features a breakdown of all the evidence collected with fresh, unbiased eyes, interviews with people involved in the case, and even rare interviews with the man himself. Needless to say, this provides a different side to the story that had never been heard by the public before. Kim Kardashian was certainly intrigued.
Each week Koenig uncovers more of the murder mystery, leaving listeners wondering if an innocent man has been serving time behind bars. Even worse, a murderer might just be roaming free, taking out more victims in his path. The show is so addicting that it captured the ears of tons of listeners, including the daughter of the infamous Robert Kardashian.
'Serial' just might have inspired a new HBO documentary
Millions of people now think that Syed is an innocent man thanks to the thorough investigative journalism of Koenig. Considering the sensation it became and the heated debates it caused, it's not very surprising that HBO decided to stake claim over the controversial trial. What is surprising is that it took them five years to finally use their platform to push Syed's case even further along the daisy chain.
The documentary adds a whole new layer to this case thanks to the visual aspect. Being able to see all those involved, especially Lee, really makes the documentary into something special. While Serial focused heavily on Syed's harrowing journey, HBO's Case Against Adnan Syed brings Lee into the spotlight. The two complement each other in a way that no other true crime podcast and series ever have.
Syed missed out on his retrial
Serial and Case Against Adnan Syed did something significant. They shined a light on Syed's situation, one that the judicial system refused to do when he was convicted. It kept his and Lee's story alive, long enough for people to consider whether or not the right man is rotting in jail.
Recently it looked like Syed would be getting another chance at freedom, but things didn't turn out as expected. The convicted murderer managed to get his conviction overturned thanks to problems with the case and was even granted a new trial.
Sadly things did a 180 when the Maryland Court of Appeals stepped in, nixing his appeal, and leaving him exactly where he started. The vote was close, 4-3, so perhaps…one day…the former honor student will get another chance to prove his innocence and reclaim his freedom. We're pretty sure that Kim Kardashian will continue to watch this all play out.