This Video of Prince Harry Snapping at a Reporter Has His Fans and Critics Losing It
Is Prince Harry done playing nice with the media? In light of the emotional statement he wrote this week, blasting the media for "bullying" wife Meghan Markle, it seems his agitated response to a reporter may be a sign that he won't stand for questions he doesn't want to answer.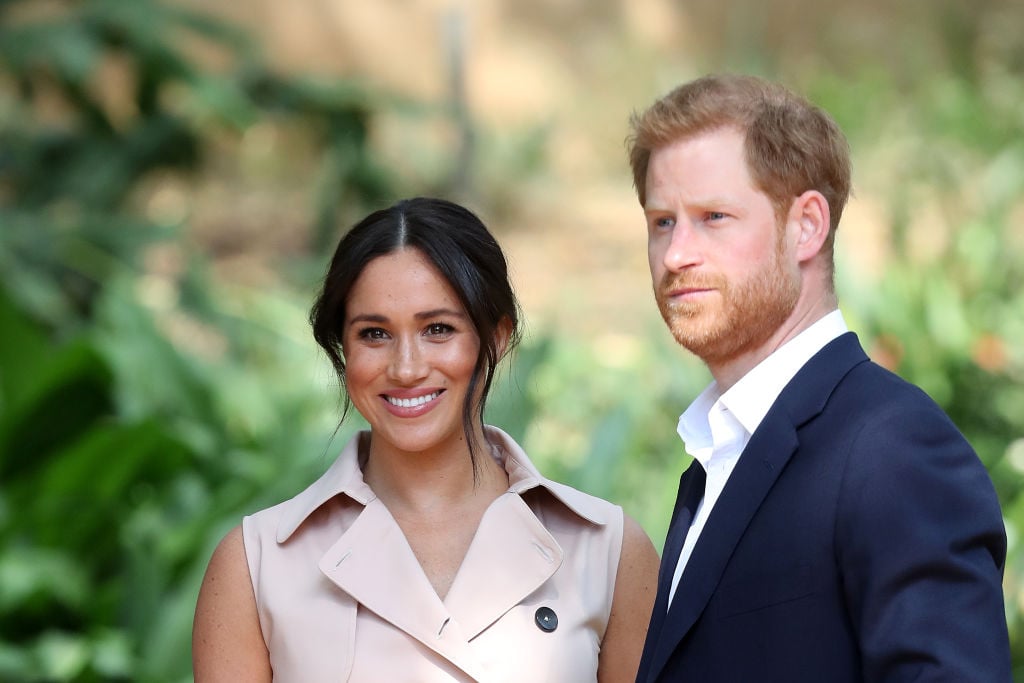 Prince Harry reprimanded a reporter
A video showing Prince Harry getting into a car after a visit to the Mauwa Health Centre in Malawi this week is making rounds. In the video, Sky News TV reporter Rhiannon Mills asked Harry an unscheduled question and he didn't take kindly to it, calling her out for the question.
Prince Harry met with a group of young people telling them "hold on to your dreams" and Mills asked: "That short conversation, what do you hope to achieve through it?"
He answered, "What? Ask them," as he pointed towards the hospital. Mills followed up with: "Is that why it's important for you to come and talk to them?"
Prince Harry was frustrated by Mills' question and reprimanded her as he got in the car, saying, "Rhiannon, don't behave like this."
Prince Harry's statement defended wife Meghan Markle
This exchange happened hours before Prince Harry released a statement regarding the Sussexes' lawsuit against a tabloid that published Markle's private letter to her father. In the statement, in which he called out the media for "bullying" Markle, he compared her treatment to the way the media pursued his mother, Princess Diana.
He wrote, in part: "There is a human cost to this relentless propaganda, specifically when it is knowingly false and malicious, and though we have continued to put on a brave face — as so many of you can relate to — I cannot begin to describe how painful it has been."
Prince Harry shared his personal perspective and worries, noting: "Though this action may not be the safe one, it is the right one. Because my deepest fear is history repeating itself. I've seen what happens when someone I love is commoditised to the point that they are no longer treated or seen as a real person. I lost my mother and now I watch my wife falling victim to the same powerful forces."
Critics claim Prince Harry was rude
Not everyone thought Prince Harry's response to the reporter was justified, with many calling it rude. One Twitter user noted: "Arrogant and downright rude. Shame on him. He's an utter disgrace."
Others were quite harsh, as on critic tweeted: "Snob, rude & immature Prince Harry he is faking being a good royal. The real Harry is rushing to catch money, fame and brand. He is not caring about issues,just using issues to make him look good. @KensingtonRoyal @RoyalFamily please mentor this Fake Humanitarian. For the love of God."
Another person noted: "Sky News should stop covering the Prince. He's too rude."
Of course, the Sussexes' biggest critic, Piers Morgan, had something to say about Harry as well, tweeting: "Prince Harry is turning into a spoiled brat."
Not everyone found his behavior rude, however, as one Twitter user shared: "Harry told her to stop. If she keeps going it is bullying. He is obviously uncomfortable with her. Why is Harry not allowed to express when it is too much."