Mary J. Blige May Be an Oscar-Nominated Actress Now But Her First Movie Role Was Small
Mary J. Blige is known for her gritty yet soothe sound, relatability to her fans and commitment to sharing her life through her music. Her personal struggles, including struggles in love and addiction, has never stopped her from achieving what she put her mind to. She's won numerous awards for her music and has created a brand for herself in fashion, pens her own songs and has even become a successful actress. Blige is on the short list of singers who's acting role garnered her an Oscar nomination. It's been a long and rewarding journey for her, considering her first major role was in a made for TV movie.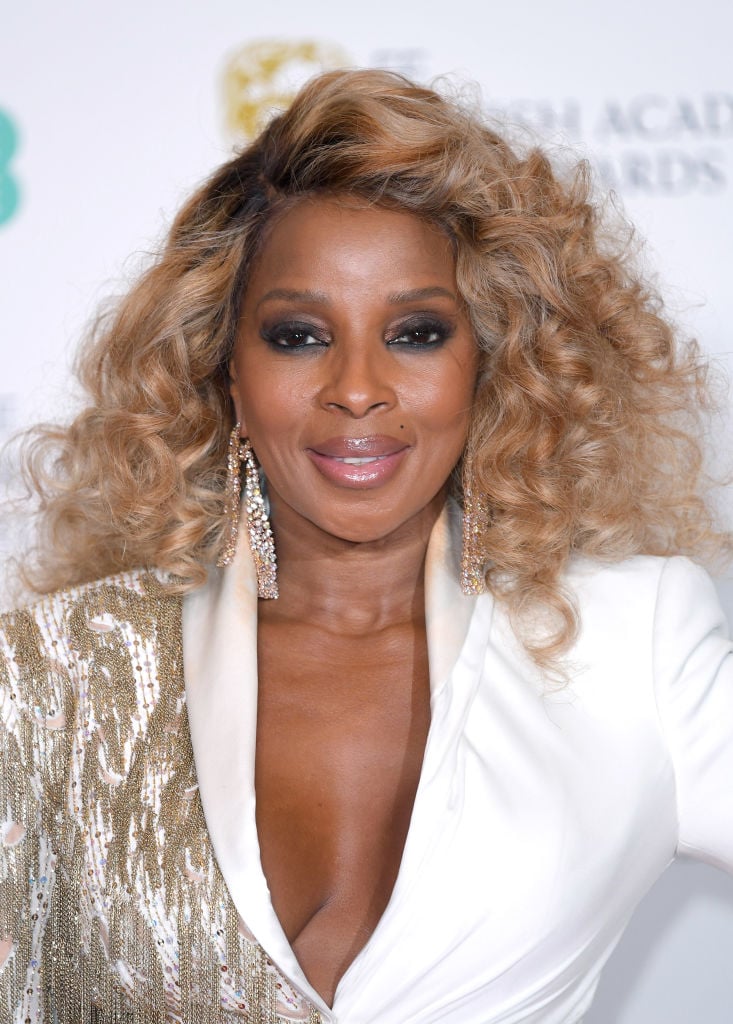 Mary J. Blige singing career
Blige's career began in 1989 when she was signed to Uptown Records. She worked side by side with hip hop mogul, Diddy, to create her R&B yet street image and raw sound. Her vocal ability and raw lyrics defined her as the Queen of Hip Hop Soul.
Her career has been phenomenal. She released 13 studio albums, eight of which have achieved multi-platinum worldwide sales. She's also won nine Grammy Awards, four American Music Awards, and twelve Billboard Music Awards.
In 2011, VH1 ranked Blige as the 80th greatest artist of all time. Billboard ranked Blige as the most successful female R&B/Hip-Hop artist of the past 25 years.
Mary J. Blige begins acting with first movie role in 'Prison Song'
Blige wanted to take her career to the next level and that meant a dual career in singing and acting. She began appearing in small roles on television including in an episode of Moesha.
Guest roles were great but Blige yearned for more. In September 1999, MTV News reported that Blige was cast in the made for TV film, Prison Song. The film would feature a star-studded cast made up of the hottest names in the urban music world. Rappers Q-Tip and Fat Joe starred alongside her.
Blige played the role of as Q-Tip's mother, who experiences heartbreak when she witnesses her son's father gets killed at the hands of corrupt cops. Tragedy strikes again when her son's surrogate father is hauled to jail on a third-strike conviction, sending her into a manic state until she's placed permanently in a psychiatric institution.
The film aired on BET in 2001 and Blige revealed in her first role. She told MTV News' John Norris in October 1999, "t's not just [me] in the bed with the man kissing and [saying,] 'Good night.'… I totally lose it. So everybody gets a chance to see me go crazy."
Mary J. Blige continues acting today
Prison Song was just the beginning for Blige. After her first big role, Blige took a brief hiatus from acting. She returned alongside Jennifer Love Hewitt in the primetime drama Ghost Whisperer.
She made cameos on Entourage and 30 Rock before getting a larger role in Tyler Perry's 2009 film, I Can Do Bad All By Myself. Her role in the Lifetime TV movie, Betty and Coretta, where she played the widow to Malcolm X, created much buzz around her as an actress. She had guest roles in more television shows over the next few years, including on Empire, Black-ish, and How To Get Away With Murder.
Her career-defining role as an actress came in the 2017 Netflix original, Mudbound. Blige played the matriarch of a black family living in the Mississippi Delta during World War Two. According to NBC News, her role made history as she became the first person to be nominated for an acting and song category for the same film for an Oscar.