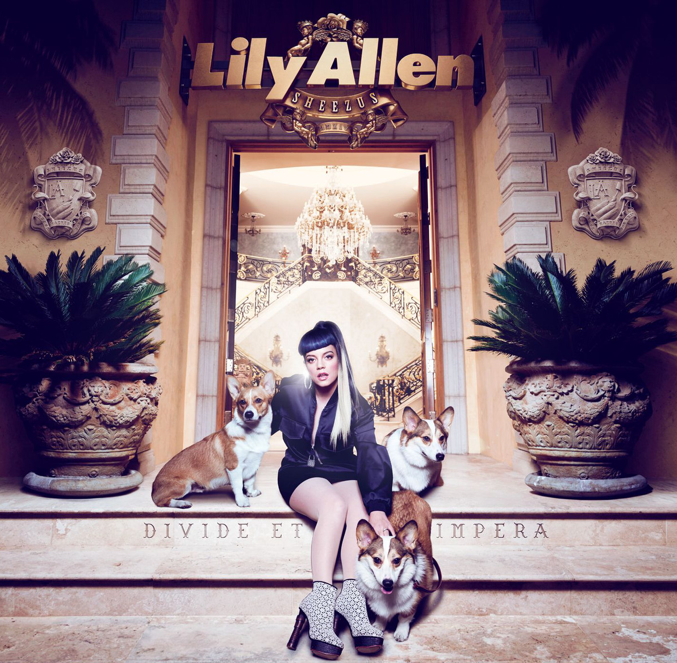 Here's a look at the new albums making their U.S. debuts on Tuesday, with highly anticipated records from Lily Allen, The Horrors, and Lykke Li finally seeing the light of day.
Provocative pop star Lily Allen has released her much-hyped album Sheezus, which has picked up a fair share of controversy for a record that's just coming out. Allen has taken a few years off since her last record, but is back with a vengeance doing what she does best — skewering celebrities and having pretty surface-level discussions about feminism. Leading up to the album, Allen agreed with a fan on Twitter who called her new songs "rubbish," made a music video that some felt was racist but she refused to apologize for, engaged in a Twitter feud with model Jourdan Dunn, and made fun of Beyoncé at a gig in London. The record's title is a pun on Kanye West's album Yeezus, which came out last year to much acclaim and landed at the top of many 'best of 2013′ lists.
The gothic British punk band The Horrors released their first record since 2011 to a rapturous review from NME, which called the band "one of the few British guitar bands worth giving a damn about." Luminous is the band's fourth album, a milestone that some felt the glam-goths would never reach. The record faced some false starts and ended up taking 15 months to make, but NME said that it is The Horrors' most sincere effort to date, an album worth waiting years for. The band is touring in Europe throughout the rest of the summer in support of Luminous.
The Swedish indie-pop singer songwriter Lykke Li's third album I Never Learn was inspired by a damaging break-up followed by a move from Sweden to Los Angeles. The record sees Li eschewing her pop-star potential to write guitar and piano ballads. "This album is about the shame and the guilt and the sadness and the regret you can experience after leaving someone," Li said to the crowd at an album preview show, per Pitchfork. That same publication gave the album a positive review, saying that, "We're used to breakup albums that assume you just want to crawl into a hole and die, but I Never Learn is for the times when heartbreak is so life-affirming that you want to share the feeling with the world."