Thomas Markle Jr. Says Meghan Markle's Fame Has Ruined Him: 'This is the Lowest Point in My Life'
Meghan Markle rose to fame extremely quickly once she started dating Prince Harry. Although the now-duchess had a successful acting career in the United States, she wasn't quite a Hollywood A-lister. However, once she and Harry started a relationship, she quickly became one of the most famous women in the world. However, her brother, Thomas Markle Jr. , says his half-sister's fame has taken a major toll on him, too. Thomas Jr. says the duchess made him homeless and jobless.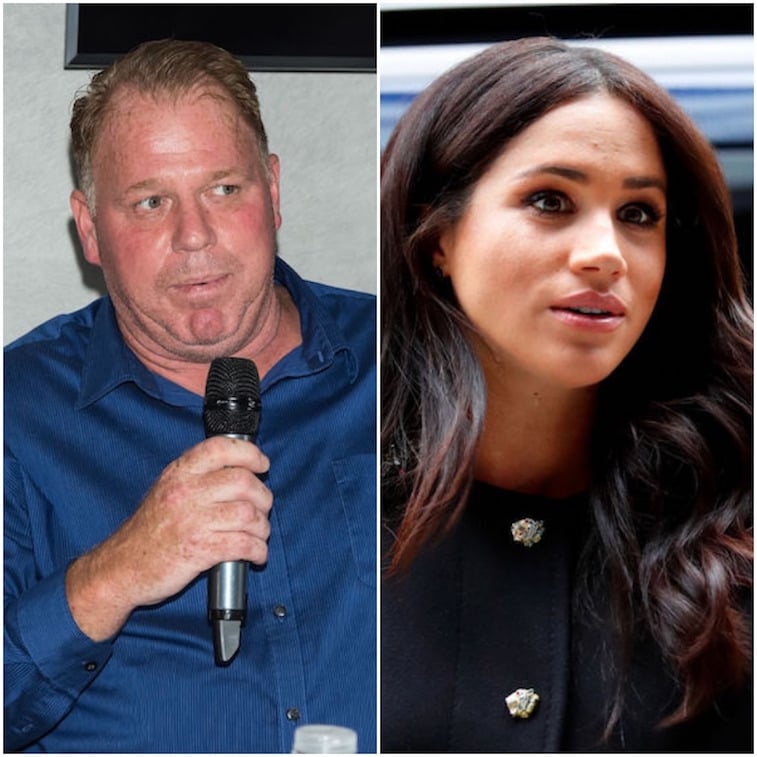 Meghan and Thomas Jr. aren't very close
Meghan has a very up and down relationship with her family. Growing up, she and her father, Thomas Markle Sr., had a very strong relationship. However, over the course of Meghan's adulthood, things with her father became rocky. When she started dating Harry, it only got worse. Thomas Sr. was saying negative things about his daughter in the media and even staged paparazzi photos. Meghan's half siblings, Samantha Markle and Thomas Jr., also had bad things to say about their sister, with Samantha referring to Meghan as "Princess Pushy" and saying she was determined to climb the fame latter no matter what it took. Meghan's estranged family members have been a big point of coverage when it comes to Meghan's media attention.
Thomas Jr. says his sister's fame has caused him to not find a home or a job
Thomas Jr., who was not invited to Meghan's wedding, is now saying that her fame has directly affected him in negative ways. Thomas Jr. had to leave his job as a glazier last year due to injury, and since then, he says it's been nearly impossible to find a job because his sister's fame has led to tabloid stories about him that are framing him to be a bad person. "This is the lowest point in my life," he said in an interview with The Sun.
Thomas Jr. says it's been just as difficult to find a home, and he and his family have been forced to stay in a hotel because nobody will allow him to sign a lease. He says his family was "catapulted" into the spotlight when they didn't ask for it, and it's made it very difficult for him to live a normal life. "… There's been so much said about me — both true and untrue — no one wants to lease me a house or give me a job," he said.
The duchess hasn't commented on her brother's situation
Meghan hasn't had much to say about her family since her brief statement that her father would not be attending her wedding more than a year ago. For the most part, she has kept entirely out of her family's affairs, with the exception of maintaining a strong relationship with her mother, Doria Ragland. It seemed that Thomas Jr.'s interview was his way of getting the duchess to notice his struggles and help him out, however it's unlikely she will do anything about his situation. The relationship between Meghan and her half-siblings has been turbulent at best, and it's unclear if they will ever all get along. However, it's safe to assume that Meghan will not be wiring her brother any of the royals' money any time soon.
Check out Showbiz Cheat Sheet on Facebook!