Thomas Ravenel From 'Southern Charm' Hits Back After Posting a Quote About Truth
Thomas Ravenel from Southern Charm had to know he was setting himself up for a social media lashing when he launched a tweet with a quote about the truth.
Ravenel was fresh off being sentenced for sexual assaulting his children's nanny, Dawn Ledwell. The former reality personality walked away with a 30 day suspended sentence to a $500 fine even though he pleaded guilty to third-degree assault and battery. He was originally charged with second-degree assault.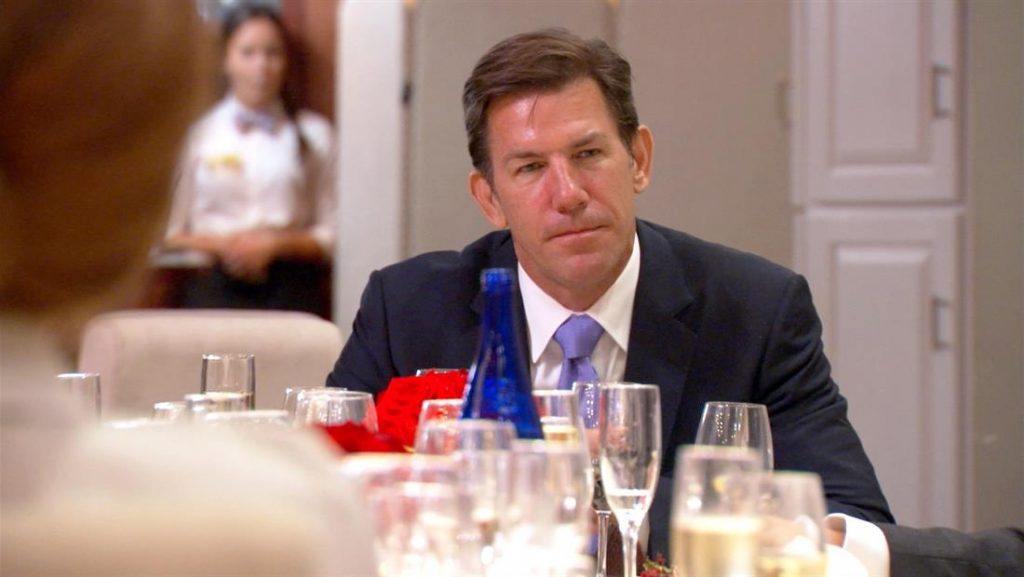 In court, Ravenel apologized for his actions. "Your honor, on the night of the incident, I did attempt to kiss Mrs. Ledwell, and grabbed her arm, and that was wrong," Ravenel said, ABC 4 News reports."I am much appreciative of the opportunity to apologize to Mrs. Ledwell in court today." Ledwell was not in court. But after his court appearance, he launched a tweet that created a firestorm.
Fan reaction was swift
Only hours after he was sentenced, Ravenel posted a quote about the truth by Thomas Jefferson. "The man who fears no truth has nothing to fear from lies," he shared. The quote appeared to be an image that was adhered to a window.
Shortly after he posted the quote, fans began to react. "You admitted that you forced yourself on her, I give you that,but what the hell is wrong with you? Do you think that is ok to do? No it is not, even if you were inebriated beyond belief. So now your children will read this someday, set an example for them going forward," one fan responded. Ravenel fanned the flames by responding, "Depends on whether they read your version of my statement or my actual statement."
One fan remarked that Ravenel must have paid off the judge to receive such a light sentence. To which Ravenel barked back, "You're an idiot."
He continued to tussle with commenters
Some people had enough of Ravenel and hoped he would fade into the background. One person simply said, "Go away" and Ravenel shot back, "Or what?" Others saw the justice system tipping in favor of those who are male and wealthy. But Ravenel wasn't interested in entertaining those comments. "Is there anything besides tumbleweed blowing around between your ears?" he wrote.
One person wondered if the quote was the best way to demonstrate vindication. He responded, "Absolutely!" But another person met his quote with a different quote. "In order to escape accountability for his crimes, the perpetrator does everything in his power to promote forgetting. If secrecy fails, the perpetrator attacks the credibility of his victim. If he cannot silence her absolutely, he tries to make sure no one listens. Judith Herman"
Ravenel's response was simply, "Agreed. Now fill in the blank about perpetrator (s)." While the majority of the comments slammed Ravenel a few people expressed their support. Some even remarked that they missed seeing him on Southern Charm.