'Thor: Love and Thunder' Director Confirms Chris Hemsworth Is Still the Main Star
When Natalie Portman triumphantly raised Thor's hammer at San Diego Comic-Con in July, fans cheered. In part, because it came as a surprise: That was one Marvel detail that managed not to leak. 
Fans figured they would get a new Thor movie at some point, but they didn't know what form it would take. And fans especially didn't know Portman was going to be in it, having seemingly left the Marvel Cinematic Universe behind after Thor: The Dark World. With both Portman and Chris Hemsworth sharing the screen in the next film, who exactly is the main character?
Who is the lead star of 'Thor: Love and Thunder'?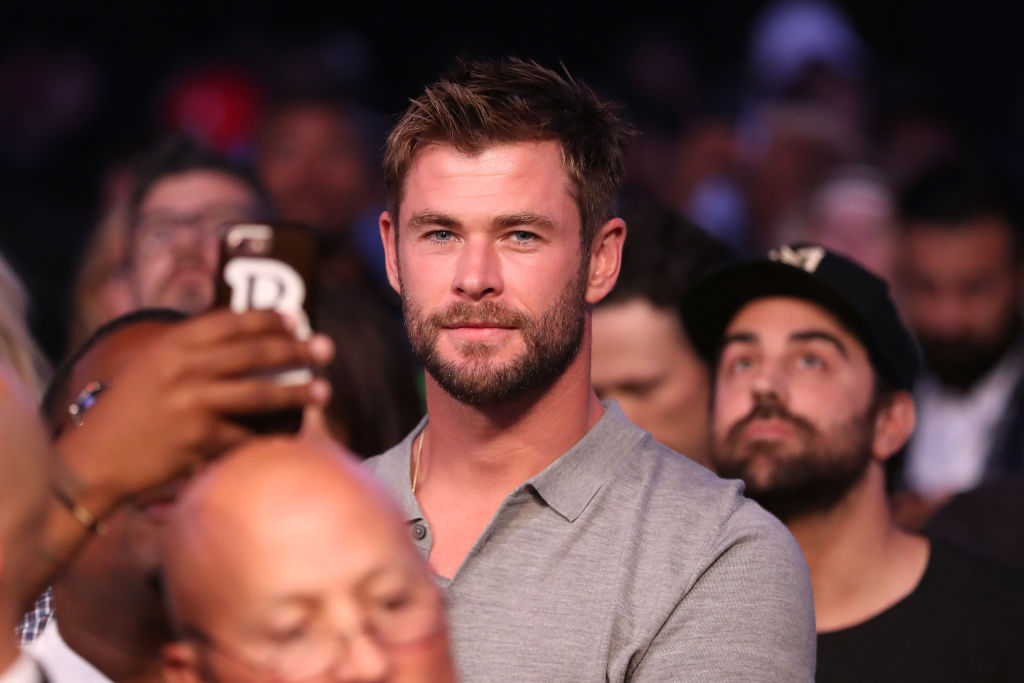 Exciting as the news was, it did lead to a little confusion. Was this a movie with Hemsworth in the lead or with Portman in the lead? Or are both of them the lead? Any scenario would be interesting, but is this a mostly Hemsworth Thor story that becomes a Portman Thor in the last act? Or is this a mostly Natalie Portman Thor story with Chris handing over the hammer in the first act? Or is it something else altogether? Suffice to say, the questions are endless.
Director Taika Waititi provided at least some clarification to MTV News last week when he said that both Hemsworth and Portman would share the movie, although it sounded like Hemsworth would be more prominent. 
When asked by MTV, Waititi responded: "It's Chris [Hemsworth]. "It's a Thor film. He is Thor, it's a Thor film. She's in it."
Not exactly the most illuminating insight, but we'll take that to mean it's mostly Hemsworth's Thor with Portman's Thor making a late appearance. Waititi may not even know yet, because when MTV asked how far along he was in the script, Waititi said: "Page seven."
The complicated history of Thor and Jane Foster
Not only is it a little tricky to figure out the trajectory of the characters together, but it's also been hard to tell their trajectory apart. At the end of Avengers: Endgame, the Thor (Hemsworth) was going on with his new pals The Guardians of the Galaxy. So it seemed like either Thor 3 or Guardians of the Galaxy Vol. 3 would be the Asgardians of the Galaxy, but that's not happening. At least not yet. 
Then there was Portman's Jane Foster, who left after The Dark World but has not been seen since. Many people have heard that Portman was dissatisfied after the director she backed, Patty Jenkins, left the project. Jenkins went on to direct Wonder Woman to great success, and Marvel and Portman seemed to have parted ways for good.
But then something funny happened. Portman showed up at the Avengers: Endgame premiere last spring, prompting whispers she would be in that movie. She was, but she didn't shoot anything new: Her scenes, in the time travel section, were Dark World footage.
After Comic-Con, fans knew why she was there: She is returning to the franchise and will eventually become the new Thor. 
Taika Waititi is playing with DC too
During the MTV interview, Waititi also confirmed that he was in The Suicide Squad, the sequel to Suicide Squad). Director James Gunn tweeted out the cast list, which also included the returning Margot Robbie and Viola Davis. Cryptically, Gunn also tweeted "Don't get too attached," suggesting this list is probably not final. 
The MTV News crew asked if Marvel were players were allowed to be in DC movies, and the answer is clearly yes. Both Waititi and Gunn have worked for Marvel. It was announced Gunn would make the Suicide Squad sequel before Disney put him back on Guardians 3, and Gunn has confirmed he is doing both. 
Similarly, Joss Whedon directed the first two Avengers movies before going over to DC to help complete Justice League. How successful that transition was is up for debate, but it does show that you can play in more than one superhero world at a time.
As for how all this will shake out, we'll see when The Suicide Squad arrives August 6, 2021, and Love and Thunder arrives November 5, 2021.