'Thor: Love and Thunder': Kat Dennings Speaks Out About Her Involvement
The way the Marvel Cinematic Universe is going, it's only a matter of time before just about every star in Hollywood has a role in the franchise. Case in point, Kat Dennings played Jane Foster's (Natalie Portman) research assistant Darcy Lewis in the first two Thor films. So, with Dennings' new series Dollface now streaming on Hulu, it's the perfect time to check in with her MCU status and potential role in Thor: Love and Thunder.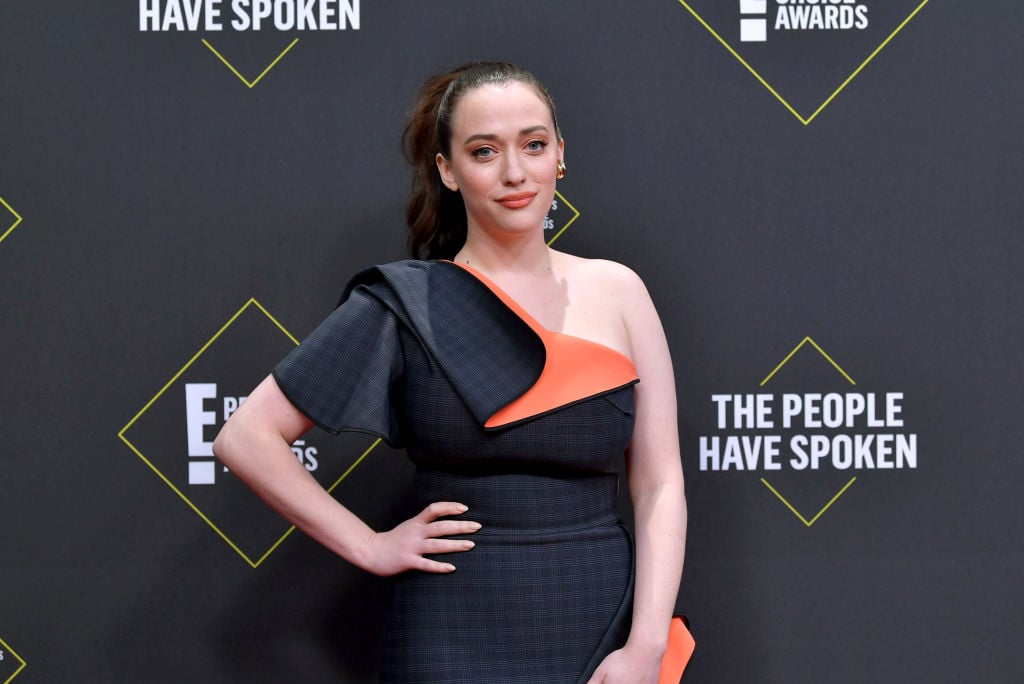 Is Darcy returning to the Marvel Cinematic Universe?
A fan favorite, Darcy — whose pronunciation of Mjolnir is easily one of the highlights of Thor: The Dark World — hasn't been seen since that 2013 film. Yet, with Marvel ramping up production fast, it felt inevitable that Dennings would get the chance to reappear at some point. While we have no clue of the context, fans can actually expect to see Dennings back in the MCU soon.
The character will be taking part in the upcoming Disney+ series WandaVision, which will star Elizabeth Olsen and Paul Bettany. Speaking with People recently, Dennings was unable to share any tidbits about production. However, she did declare the project "unlike anything Marvel's ever done," saying she has "never seen anything like this."
WandaVision will also see MCU alum Randall Park return to the franchise. Park previously debuted as FBI Agent Jimmy Woo in Ant-Man and the Wasp, though again we have no indication how he factors into the new series. Kathryn Hahn, however, will make her MCU debut in WandaVision alongside Dennings and Park.
Will she pop up in 'Thor: Love and Thunder'?
Since Dennings is returning to the MCU for WandaVision, fans might wonder where else the character could appear. After all, Thor: Love and Thunder is set for release in 2021. And with Natalie Portman coming back for that film after sitting out Thor: Ragnarok, perhaps Jane could bring her friend Darcy with her.
As it turns out, Dennings too has heard those rumors. But, if the actress is to be believed, she has yet to hear from Marvel brass about the project. "I could be in it, but I don't know," she told People.
Considering how secretive Marvel is known for being, Dennings could still get the call in the middle of production. If director Taika Waititi takes Jane's story down the same dark path as the comics, it would be easy enough for Darcy to be there to support Jane. Maybe we can even get Jeff Goldblum's Grandmaster back too while we're at it.
Dennings is excited for Mighty Thor
The will-she-or-won't-she narrative regarding Darcy's potential return will probably go on for a while longer. But even if Dennings doesn't get to work with Portman again, she said she's "so excited" to see Jane wield Mjolnir.
"I can't wait to see her kick some ass," Dennings said of Portman, "because she's a little firecracker."
Beyond Jane's evolution into the comics' Mighty Thor, there's a whole lot we still don't know about Thor: Love and Thunder. Will Thor keep his Avengers: Endgame physique? Will Valkyrie finally claim her status as the first LGBT MCU hero? Here's hoping we have a clearer idea of what to expect soon.