'Thor: Love and Thunder' May Introduce This Famous Comic Book Amphibian
Thor: Love and Thunder is shaping up to be one of the MCU's most highly-anticipated Phase 4 installments. With Natalie Portman set to become Mighty Thor and Thor primed to hand over the hammer to a worthy successor, the film will be an emotionally stirring and action-packed saga. However, let us not forget that the same director behind Thor: Ragnarok, Taika Waititi, is set to helm the project. With his eye for humor, the film definitely won't veer too far into the melancholic.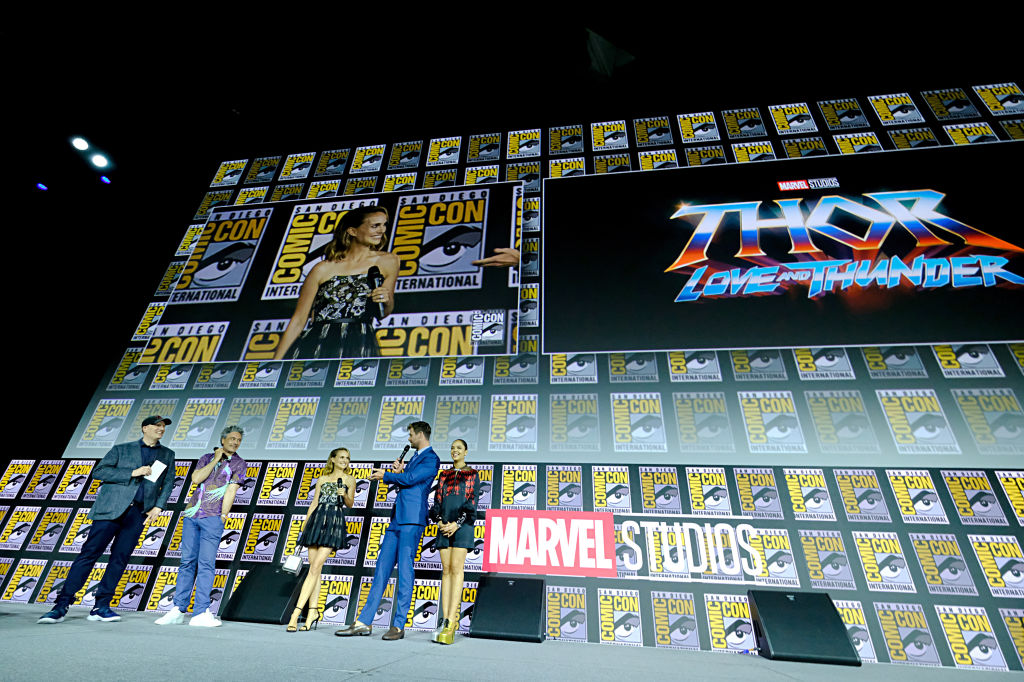 Ever since San Diego Comic-Con, rumors concerning the final installment in Chris Hemsworth's journey as Thor have been surfacing. Natalie Portman's Mighty Thor may have to overcome Cancer, as she did in the comics. Thor may become unworthy to wield Mjolnir for a brief period of time, and the list goes on and on. 
Pulling together pieces of information — based on insider leaks, as well as available confirmations concerning the MCU — it looks like another character may just come to the center in Thor 4. As for who that famous character is, comic book fans know him as Throg, or Frog Thor. 
Given Taika Waititi's penchant and proclivity for the wacky and weird, seeing this amphibian appear in the final installment may not be too far of a stretch, as such a character would align well with the director's whole shtick. However, aside from meshing with Waititi's intentions to make this film even "crazier" than the last, as Waititi already teased, there are other reasons such a turn of events may come to be.
How Throg (Frog Thor) could join the MCU's 'Thor: Love and Thunder'
The first time Frog Thor (Throg) was introduced in the comic books, in Thor #364, Loki turned the God of Thunder into a frog and trapped him in our mortal world, according to Nerdist.com. In this narrative, Throg has to befriend and battle other animals to return to his former glory. Now, if you're wondering, "how could this work without Loki?," rumor has it that the god of mischief may just be making an appearance in Love and Thunder. 
The movie will have to give Loki a reason to transform his brother into a frog. However, Loki has always teeter-tottered between good and evil; thus, finding a way for this to make sense narratively doesn't seem like a huge stretch. And, if sources close to We Got This Covered are correct, Loki may be paying his brother a little visit before he takes his final bow. 
We Got This Covered reported — relying on information from Fandomwire — that the Disney+ Loki series will set the character up for an appearance in Thor: Love and Thunder. And, considering Kevin Feige recently implied that the Loki series will also be connected to Doctor Strange, assuming multiple degrees of overlap between the TV shows and the movies has become commonplace. 
Even Feige argued that fans will have to watch the shows to fully understand the movies; meaning, the cross-conversation between the silver and the small screen about to ensue will be quite a big deal. Will Loki turn his brother into a frog, leaving Natalie Portman's Mighty Thor to make do for some time? We will have to wait and see. Maybe the director will give us a quick scene with Throg before Thor changes back, but even such a moment would please comic book fans everywhere.