'Thor: Love and Thunder' Takes a Step in the Wrong Direction?
Thor: Ragnarok — directed by Taika Waititi and written by Eric Pearson, Craig Kyle, and Christopher L. Yost — was met with both critical and audience adulation. The movie erased the stoic and monarchical persona inherent to the title character, and the God of Thunder became a jokester with a penchant and proclivity for wisecracks. As a result, the movie quickly became the most successful of three installments to date.  Thus, it should come as no surprise that Thor: Love and Thunder is set to follow in its footsteps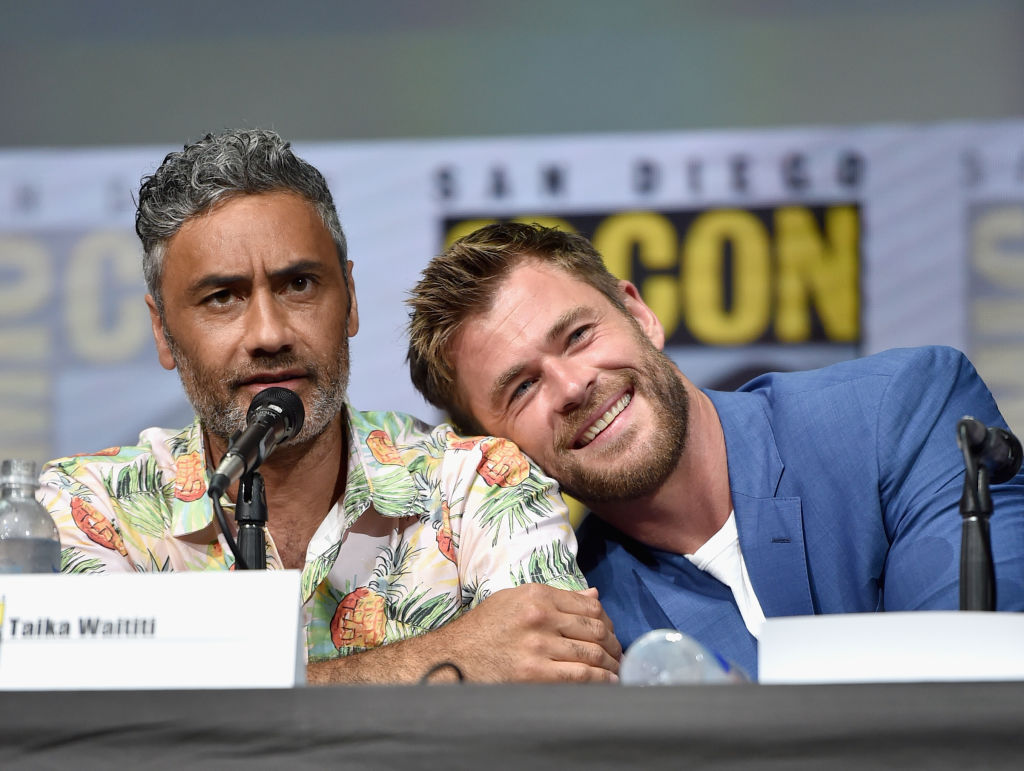 Starting with Kenneth Branagh's Shakespearean-inspired vision, transitioning through Alan Taylor's dark The Dark World, and settling on Waititi's humorous spectacle, the character has, at last, found his rightful home. And, according to Waititi, more madness is on the horizon!
Waititi once said that 80% of Thor: Ragnarok was unscripted. While this number is likely an exaggeration, such a statement point to the off-the-cuff nature of Waitit's directing style. And, while it worked for Ragnarok, will it be too much for Love and Thunder, and the responsibilities the movie must deliver on? The "colorful cosmic adventure," as Rotten Tomatoes puts it, worked for Ragnarok, but a similar exercise, in a lack of restraint, may feel out of place this time around.
Taika Waititi says Love and Thunder will be even "more bombastic"
Thor: Ragnarok features plenty of improvisation and a great deal of slapstick humor; the movie abandons the franchise's previous somber tone in favor of a much lighter take. And, according to Waititi, the same "formula" — if you can label a winning lack of structure with such a term— is set to rule the upcoming production. Waititi stated:
It's going to be bigger and louder and more bombastic. It's only interesting to me if we're doubling down on how nuts Ragnarok was.

We Got This Covered
So… Love and Thunder is going to be crazier; the director is going to "double down" on how nuts its predecessor was. There's only one problem here: Love and Thunder's narrative may not call for such an approach.
The urge to make 'Love and Thunder' "nuts" may subvert the film's deep responsibilities
Thor: Love and Thunder will have to tackle a few heavy narratives that may call for a great deal of sobriety. First off, Chris Hemsworth's Thor will likely pass the hammer to Natalie Portman's Mighty Thor.  
This film will serve as Hemsworth's denoument, and such a moment shouldn't be stripped of its dignity. This isn't to say that humor and sincerity cannot exist in tandem; however, slapstick and improvisation could strip away sentimentality, and quickly undermine the film's overarching purpose. 
Rumor also has it that Natalie Portman's Mighty Thor may struggle with cancer as a part of her character arc; word to the wise, jokes about cancer don't always go over well.
From the passing of the torch to the proper handling of severe medical issues, this movie will deal with a few heavy hitters, and, without strong attention to detail, it could suffer at the hands of a "loud," "bombastic." and "nut[ty]" vision. Let's hope Waititi possesses the skill to walk this tightrope without falling too far to either side.