'Thor: Love and Thunder': Will Natalie Portman Surprise Marvel Fans With This?
It's kind of a shame Natalie Portman is basically pigeonholed as an intensely subtle dramatic actress when she's also capable of doing broad comedy. Perhaps that's why some male Marvel fans are against Portman playing Jane Foster/Lady Thor in Love and Thunder. They seem to think she'll be doing something out of Black Swan rather than bringing the laughs.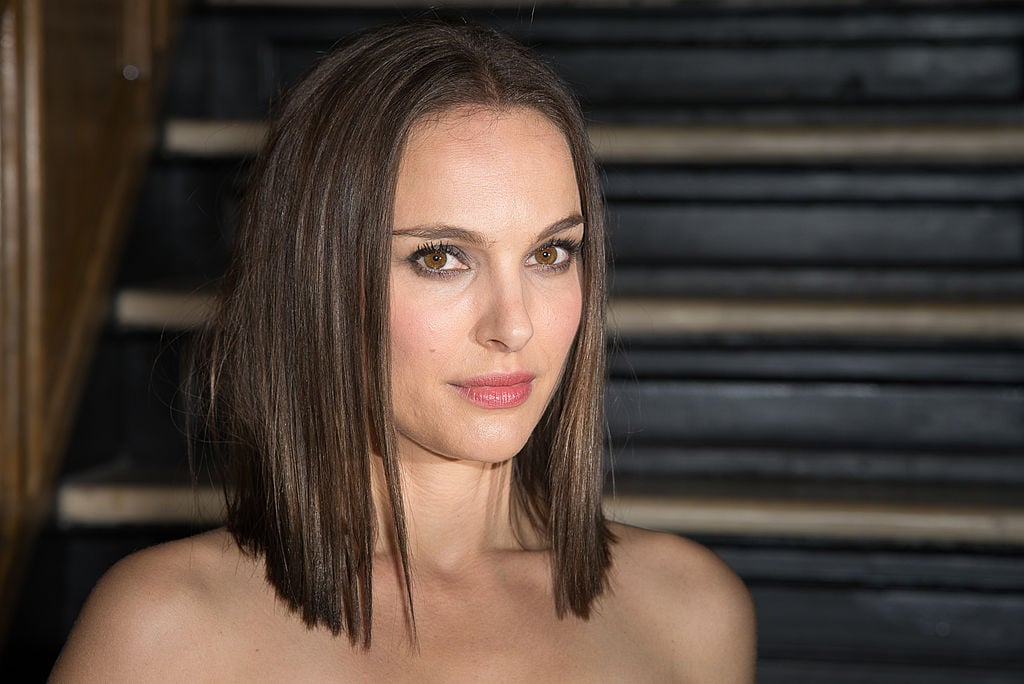 Such concern even led to a fan on Reddit having to ask for examples of Portman being funny. We don't know if this further divides men from understanding women, but it's certainly off-base to think Portman isn't capable of bringing comedy to a Thor movie.
Let's put some things in perspective and remind you how sophisticated Portman's comedy sense is. Even if she always brings some emotion to her funnier performances, she's bound to make Jane Foster well-rounded.
At least someone asked for examples of Portman being funny so fans could acquiesce
Reddit is always a portal of movie opinions and theories, many of which are usually male-dominated. When someone shared a link to a Deadline story about Taika Waititi completing the Thor: Love and Thunder screenplay, someone immediately asked: "Do you have examples of where Natalie Portman is being funny?"
Numerous people piped in to answer this seemingly empty question. Then again, maybe it was a good subject to broach so everyone could be updated on what Portman's done in her career.
While most people think of her more recent dramatic performances, one user pointed out a classic short she did on Saturday Night Live called "Natalie's Rap." Yes, this was true hardcore comedy as you can get.
Written by the team from Lonely Island, the filmed bit aired when she hosted SNL in 2006. She even did a follow-up to it when hosting again a few years later.
Let's not forget Portman's comedic performances in movies
Most Portman fans place her movie Garden State at the pinnacle of her greatest performances over the last 25 years. Apparently, some fans have forgotten the details about it and how it was considered a comedy. Sure, it was really a comedy-drama, yet the entire premise was really satire from the beginning.
She brought some truly quirky comedy to Wes Anderson's The Darjeeling Limited as well, even if the comedy was more understated. Same can be said for romantic comedy No Strings Attached, something she reportedly took on to prove she could be a polar opposite to the intense drama displayed in Black Swan.
These comedic examples should win over anyone who questions her comedic abilities. Yet, you can say each of those comedic performances had intelligence behind them and not just cheap one-liners for belly laughs.
It's safe to assume she'll be providing the same type of approach to Jane Foster/Lady Thor. Considering there's a lot of complexity there to explore, she'll possibly make it a mix of comedy and a little bit of dramatic tragedy.
Taking over for Thor is already halfway comedy and drama
For male Marvel fans, likely, the idea of Jane Foster taking over for Thor already sounds comedic. Women fans are probably celebrating the idea of Portman nearly stealing the Thor role away from Chris Hemsworth.
Latter might not be too thrilled about that, though he'll reportedly be working alongside Portman as they did together in Thor and The Dark World. There was plenty of evidence they had good comedic chemistry together then, proving they'll have some memorable scenes together again.
Marvel seems to be reminding everyone, however, Portman is the real star of the show here. It might end up being an innovative tour de force in how to create sophisticated comedy in a comic book movie.
At the same time, we'll probably see a darker side since it wouldn't be surprising to see Portman's Jane have to deal with discrimination for merely becoming Mighty Thor.