Thor: This Is How Much Money Chris Hemsworth Made From Playing the Superhero
Most people who work with hammers make pretty good money. However, if you wield a certain kind of hammer – like the kind that can summon lightning and pummel foes with just one toss – you can make millions.
Just ask Chris Hemsworth. Having played the God of Thunder in three Thor standalone films and four Avengers movies, the actor has found the Marvel Cinematic Universe very lucrative, even if he has found only limited success outside it.
How Thor's salary compares to other Avengers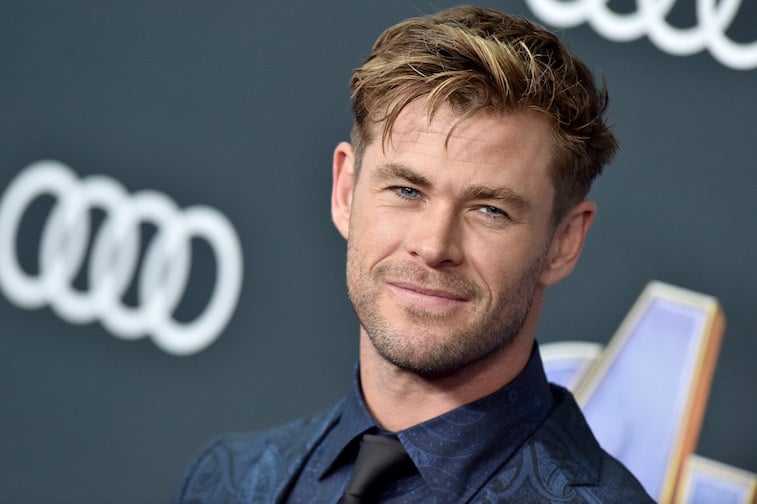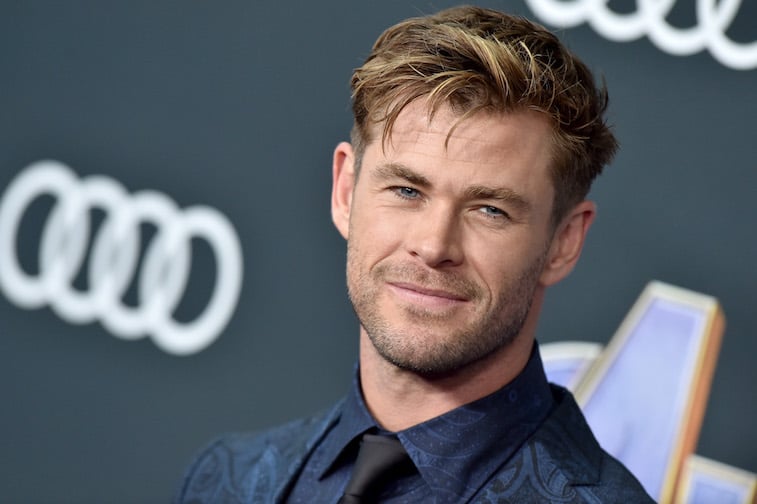 According to The Hollywood Reporter, Hemsworth received $15 million for Avengers: Infinity War. That may sound pretty impressive, but since Hemsworth is part of an ensemble in those movies, he gets less than he does in the movies that have Thor in the title. By contrast, he made more than $30 million for Thor: Ragnarok, per Mens XP. That's quite an increase from the $150,000 he made for the first Thor.
His compatriot Chris Evans also made $15 million for Infinity War, as did Scarlett Johansson, which shows Marvel is paying attention to the calls for women to be paid equally to men. Brie Larson, Marvel's newest female star Captain Marvel, made about $5 million for her standalone film, but that number is bound to increase since her movie has made more than $1 billion worldwide.
Even if you only provide a voice, you can do well with Marvel. Case in point: Bradley Cooper, who voices the caustic raccoon Rocket, one of the Guardians of the Galaxy, gets "a few million" for the Avengers movies, says Mens XP. But that's a pittance compared to Vin Diesel, who supposedly got $54 million. That's about $18 million for "I," $18 million for "am" and $18 million for "Groot."
Or maybe sources are confusing Diesel with Robert Downey Jr. As the hero who started it all in Iron Man, the actor makes $50 million for the Avengers movies. Tony Stark would approve.
How much Hemsworth's pay has increased
Men's Health says that Hemsworth made $37 million in 2014. That number dipped a bit to $27 million the next year, but in 2017, that number shot to $31.5 million. Then that number nearly doubled to $64.5 million in 2018, thanks in no small part to Infinity War, so perhaps he got a share of the massive $700 million that movie made in the United States alone.
All told, his net worth is considerable. Celebritynetworth.com estimates it's $90 million, while Richest says $71 million, and Bankrate claims $60 million.
Hemsworth first came to moviegoers' attention in J.J. Abrams' 2009 Star Trek reboot, where he played Captain Kirk's father in the opening scene and is gone very quickly. Marvel came calling two years later with Thor. After that, he appeared in The Cabin in the Woods, co-written by Avengers director Joss Whedon. Other prominent credits include a comic turn in the Ghostbusters reboot, and two films for director Ron Howard: Rush and In the Heart of the Sea.
Here comes an Endgame raise
For all their success, the Marvel heroes have historically made less than stars at other studios. That's because for Disney, which also owns Star Wars, the properties are the stars, and not so much the actors. Wall Street Journal reporter told Business Insider "If (the actors) want to remain relevant for global audiences, it's very helpful to be attached to these franchises. Plus, it raises their profile and helps them to get paid more for other movies, including possible sequels and spin-offs to that franchise down the road."
As the numbers show, Hemsworth and his Marvel colleagues have proved Fritz right. Now comes the news that Avengers: Endgame has absolutely obliterated box office records. You can bet on Hemsworth and the others getting significant raises, whether we seem them again in the MCU or not.