Three Keanu Reeves Sequels Are Coming Soon; Could 'Constantine 2' Be Next?
Keanu Reeves appears to be everywhere these days. And fans definitely aren't complaining. After breaking through in the late 1980s and early 1990s, the actor has returned to the spotlight in a big way. From his film roles to his personal life, Reeves made headlines multiple times in 2019.
He reprised his role as the titular master assassin in John Wick: Chapter 3 — Parabellum. Then, he voiced Canadian stuntman toy Duke Caboom in Toy Story 4 and made a memorable appearance as himself in Netflix rom-com Always Be My Maybe. But Reeves is just getting started.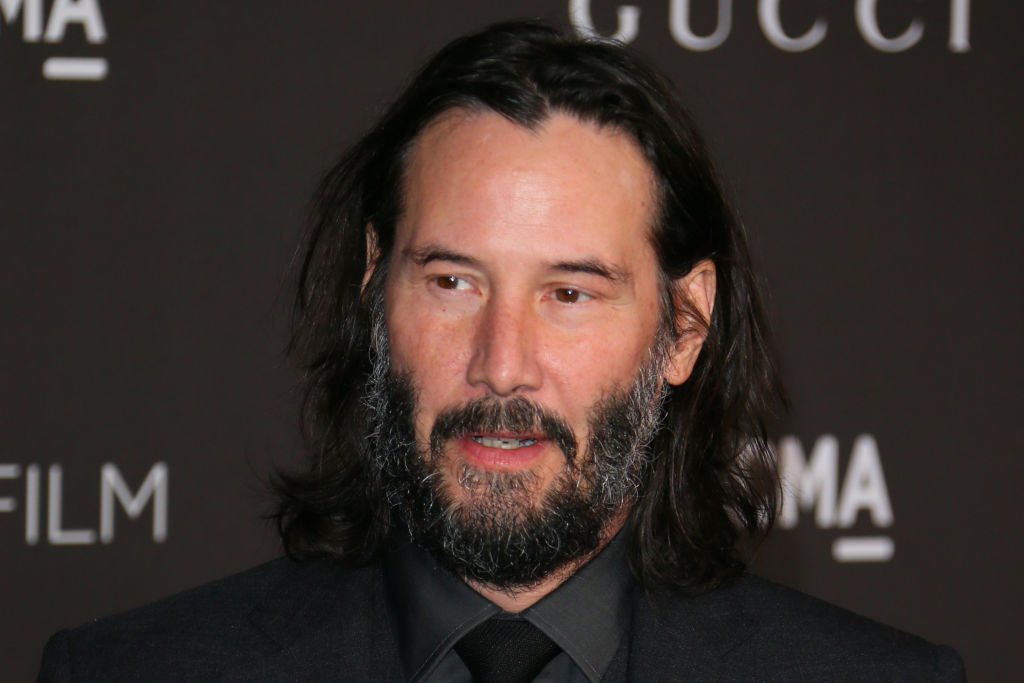 Keanu Reeves juggles multiple film franchises
With the projects he has lined up next, Reeves could be set for an even greater career high in the next couple of years. He has a surprising and hilarious cameo in May 2020's The SpongeBob Movie: Sponge on the Run. Then, a few months later, he'll return to the role that first made him famous: Ted "Theodore" Logan.
After years of speculation, Bill and Ted Face the Music will arrive in theaters on Aug. 21, 2020. The film serves as the long-awaited third entry in the series, following 1991's Bill & Ted's Bogus Journey. Reeves reunites with co-star and longtime friend Alex Winter for the project, but it's far from the only sequel the actor has in the queue.
Recently, Warner Bros. announced the upcoming fourth entry in The Matrix franchise for release on May 21, 2021. That very same day another Reeves sequel, John Wick: Chapter 4, will hit theaters. While one of those films will almost certainly shift its release date before then, the underlying message in "Keanu Reeves Day" is that the actor is open to reprising his most famous roles.
The latest development update on 'Constantine 2'
To that end, rumors are swirling about another project that could conceivably see Reeves back in a beloved role. Screenwriter Mattson Tomlin recently collaborated with director Matt Reeves on upcoming reboot The Batman. But Tomlin's recent mention on Twitter about "[buying] some comic books" has fans wondering what DC project he's working on next.
According to rumors, Tomlin could be working on a new film centered on John Constantine, the DC Comics character Reeves played on-screen in 2005. The report indicates this might be a reboot that offers a new spin on the source material. However, Warner Bros. apparently may still want Reeves to reinvent the character.
The report compares the possibility of a Reeves return to Ryan Reynolds' casting in Deadpool after playing the character in X-Men Origins: Wolverine. Bringing Reeves back now makes a ton of sense, considering we've heard rumors for a while that DC and Marvel both wanted to cast him in new projects.
Does Keanu Reeves want to play John Constantine again?
If that is what Warner Bros. is hoping for, they just might be in luck. Reeves has said for years he's wanted to play Constantine again, and this could be his chance to do it. Now that the actor is back on top, reprising the role probably sounds pretty good to studio executives too.
That first film earned $230 million worldwide against a $100 million budget. Yet, fans have stuck by Constantine over the years. NBC tried to adapt the Hellblazer comics on which the film was based for a shortlived live-action series. While that show stayed truer to the character's blond and British depiction on the page, it still lasted only one season.
Matt Ryan was able to parlay his starring gig on NBC into a role on Legends of Tomorrow. Still, the chances of him headlining a feature film are slim to none. Given how busy Reeves' schedule is, the actor likely has his pick of projects, but we're willing to bet Warner Bros. would be able to secure him if they choose to do so.