Three Years Later, Bethenny Frankel From 'RHONY' Continues to Battle Her Ex
Although the ink on Bethenny Frankel's divorce from Jason Hoppy has dried, the couple continues to duke it out in court. The couple split in 2012, but officially divorced in 2016.
Unfortunately, the divorce did not settle custody of their 8-year-old daughter Bryn. The warring spouses have yet another court appearance, which began on Monday, March 4. Custody battles can get ugly, but this fight is ripe for reality television.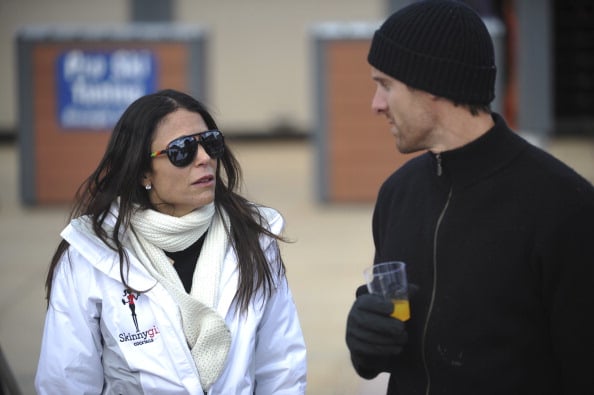 Frankel asserts Hoppy has been extremely aggressive and is seeking full custody, People reports. She is making several accusations against Hoppy, with most of them being pretty sensational to downright bizarre.
She found humor in this testimony
During the court hearing, Hoppy allegedly made fun of Frankel newly embracing her Jewish faith, Page Six reports. But after Frankel's lawyer read the damaging texts, Hoppy said he had nothing against the Jewish faith and that he, indeed, had Jewish friends. "I have no bad feelings toward any religion. I have many Jewish friends," he said, Page Six reports.
Of course that comment made Frankel giggle so hard she had to cover her mouth. But as Frankel's attorney continued, he got Hoppy to affirm that he was mocking Frankel for celebrating a Jewish holiday.
In a text exchange, Frankel asked Hoppy to leave her alone as she was celebrating the holidays. "Holiday? That's hysterical," according to Hoppy's return message. When Frankel's attorney asked Hoppy the intention of the text, Hoppy said, "I take full responsibility looking back. I apologize for writing that to you," he said to Frankel.
But this assertion was sinister
Frankel asserted that Hoppy was not only aggressive to their daughter but also to her now deceased beloved dog Cookie. "[He was] physically pulling the child away from Ms. Frankel, leaving negative articles out about Ms. Frankel," Frankel's attorney said, according to Page Six.
Frankel's attorney continued with this upsetting allegation. "[He] locked up Cookie (Frankel's late dog), in a storage closet and wouldn't reveal her whereabouts for hours."
Although Frankel's attorney pointed out that Hoppy was not a person his client wants to co-parent with, Hoppy's attorney had something different to say. "Bethany seems intent about making this trial about her, Jason, and their issues … Bryn is happy, healthy, smart and well-adjusted, is [a] good student and has lots of friends," Hoppy's attorney said.
And then, wait what?
Other allegations Frankel made against Hoppy in court was that he did not flush the toilet, Page Six reports. Her attorney also shared nasty comments she says that Hoppy made about her too. "Ugh, that's what 43 years old looks likes, you're a sad and miserable woman, you look desperate," he allegedly said, according to Page Six.
Hoppy lashed out at Frankel in the past for drinking while filming The Real Housewives of New York City. Plus when her boyfriend Dennis Shields died from a drug overdose, Hoppy wanted Frankel drug tested.
Franke's attorney asserted that Hoppy's allegations were off base. "With respect to Dennis, the judge said [Hoppy and his team] were trying to use his death to their advantage," a source told People. "The clear implication being that it was inappropriate that they were trying to use that tragedy."
Check out The Cheat Sheet on Facebook!