T.I.'s Daughter Deyjah Harris Unfollows Him After 'Intact Hymen' Controversy
The backlash against T.I. continues after he revealed recently that he goes with his 18-year-old daughter, Deyjah Harris, to her OB-GYN appointments to make sure her hymen is intact. Harris has now taken a step to tune out some of the noise by unfollowing her father on social media.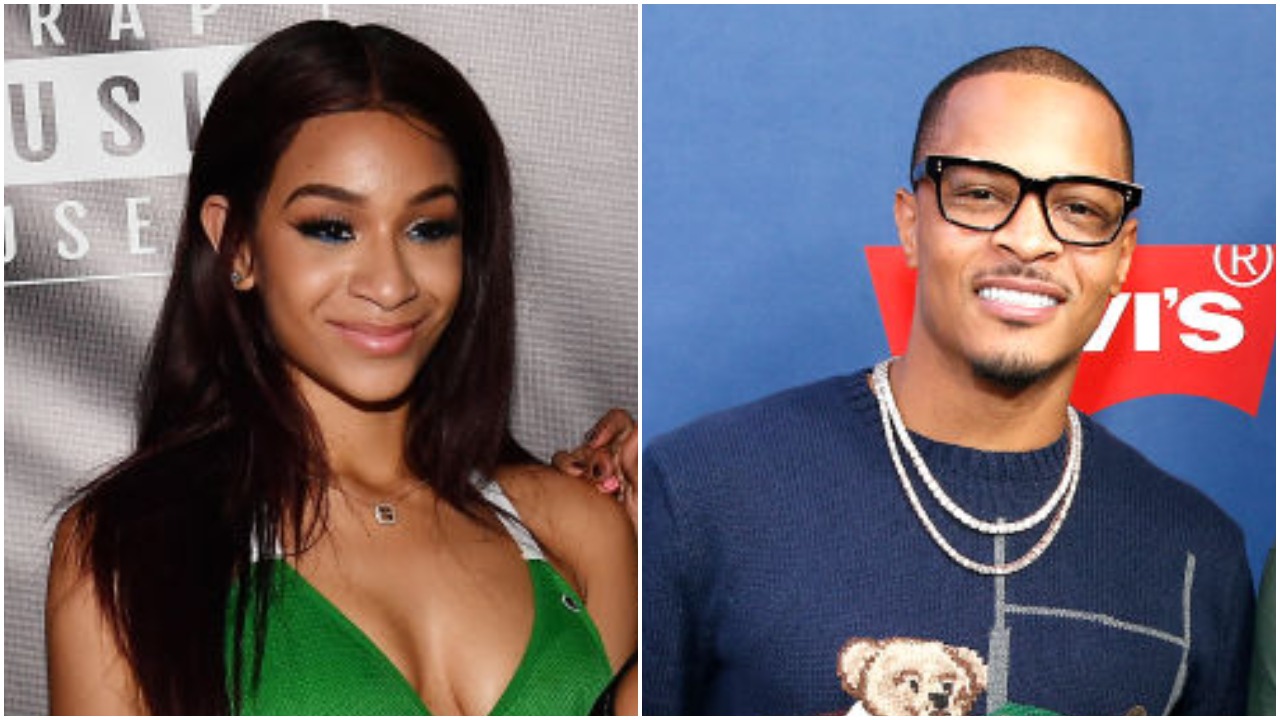 T.I. continues to get dragged on social media
Users on social media have been relentless in giving their viewpoints on the situation, showing empathy for Harris while explaining T.I.'s wrongdoings.
"T.I.'s comments is a perfect, genuine example of a man who does not understand the first thing about a woman's body and nevertheless trying to irrationally control it. I hope you're okay, @yafavdeyj," someone said.
As of Monday, Harris had unfollowed T.I. on both Instagram and Twitter. She has also seemed to have unfollowed much of her family as well.
Podcast hosts issue apology for the episode
Since the backlash, hosts of the podcast on which T.I. made the remarks, Ladies Like Us, have issued an official apology. The episode in question was taken down a few days ago.
Despite the apology, many fans were still up in arms over the matter.
"Y'all need to apologize to Deyjah…….y'all are grown women. That's unacceptable," someone commented on the post. Another said, "I genuinely don't understand why that part wasn't edited and taken out. I haven't listened to it but have read articles and it's honestly disgusting. I have so much respect for you and I know you didn't want to cause any harm though."
Still, others empathized with the hosts for being put in that situation. "From what I heard… you guys seemed a bit taken aback, the laughs were uncomfortable laughs," commented one person. One more added, "I figured that's what happened. You can't always anticipate something like that happening beforehand. You do your best to get through it with grace in the moment. Your real fans know you."
Fans applaud Deyjah Harris for unfollowing T.I.
Many on social media praise Harris for taking this step in self-care and moving forward from this situation that brought her unexpected attention.
One person tweeted, "i'm happy that deyjah unfollowed her dad and her family. she needs to maintain that boundary so they can know that publicly airing out her business and subjecting her to something so invasive was wrong."
"Tip real outta pocket. I would completely understand if Deyjah stopped fwh altogether. Dad or not," said another.
Before she unfollowed T.I., Harris liked many tweets on Twitter that supported her in this situation. "Deyjah Harris is literally liking tweets dragging T.I. for forcing her to get her hymen checked. Somebody save this girl good god," someone noted.
We're hoping that all of this is put to rest soon and Harris can return to a sense of normalcy.