Tia Mowry-Hardrict Posts About Being Fat Shamed After Pregnancy
Actress and television host Tia Mowry-Hardrict welcomed her daughter  Cairo Tiahna with husband Cory in May 2018. Their new arrival joined their son, Cree Taylor, who is now 8 years old.
The former Sister, Sister star recently took to Instagram to share her thoughts on some outside negativity she experienced regarding the rate at which she shed her pregnancy pounds.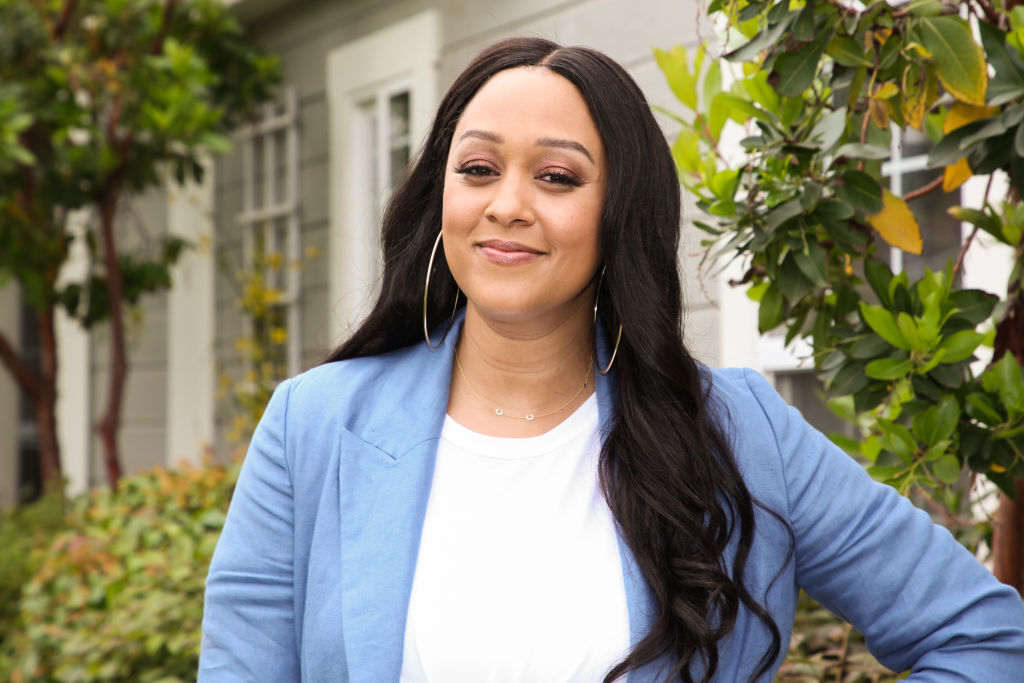 Pressure on new moms
Celebrities who enter motherhood often are scrutinized for how fast they get their bodies back to their pre-pregnancy weight. In recent years, some celebs have clapped back at the unrealistic expectations, choosing to accept the changes that come with pregnancy and delivery and work toward a new normal at their own pace.
After having her second child, son Miles, Chrissy Teigen tweeted about her post-pregnancy body in the honest way that makes her a fan favorite. "Basically I am 20 pounds heavier than I was before miles. He's 10 months old, I never lost the last bit because I just love food too much," she posted, according to Cosmopolitan. "Just coming to terms with my new normal, when I had this certain number for so long!"
Academy Award-winning actress Anne Hathaway welcomed son Jonathan in 2016, and took to Instagram to share her thoughts on body after baby. "There is no shame in gaining weight during pregnancy (or ever). There is no shame if it takes longer than you think it will to lose the weight (if you want to lose it at all). There is no shame in finally breaking down and making your own jean shorts because last summer's are just too dang short for this summer's thighs," she wrote alongside a pic of her cut up jeans. "Bodies change. Bodies grow. Bodies shrink. It's all love (don't let anyone tell you otherwise.) Peace xx #noshame #lovewhatyouhavebeengiven."
Her goals in her time
Mowry-Hardrict recently shared her post-pregnancy status on social media, revealing she received many negative comments about her body during and after pregnancy.
"Checking in. #17months post pregnant. I did it my way and in my time. Many women feel the need to #snapback right away after they deliver. That was never the goal for me. I was called #fat during my #pregnancy and I was called #fat after my #pregnancy," Mowry-Hardrict shared.
The Sister, Sister star advised women to build up new moms rather than tear them down. "Why do we do this to each other? Instead of #love one another other? I will never understand that," she wrote. "I intentionally documented my journey and became vulnerable to show #women that it's okay to go at your own pace, it is okay to love yourself no matter where you are in your journey."
The mom of two also encouraged new mothers to go at their own pace rather than what today's culture dictates. "Do not fold to societal pressures," Mowry-Hardrict wrote. "After hard work with just diet and exercise, today I'm closer to my goal. Do I have loose skin and stretch marks? YES. Guess what?? I LOVE all me and I want you to love all of you too."
Enjoyable exercise
Mowry-Hardrict feels that finding the right kind of exercise that isn't seen as a chore is essential in keeping a fitness regimen. She practices yoga on a regular basis and enjoys it. "I absolutely love doing yoga. And it's not a vain thing—you may walk out with more muscles or tone, which is great, but for me it's about feeling good," she told Cooking Light in January. "If I feel good, then I'm going to continue on that journey… I love this idea of focusing on something and being grateful."
The actress emphasizes the importance on taking joy in the exercise you choose. "Do what you love, and do what you love to do. Yoga may work for me, but some people—and I know it may sound crazy—some people may like to hula hoop. And guess what? You can workout with a hula hoop! Mowry-Hardrict suggested. "Whatever you love to do, whether that's hiking, or if you like to run, do it: because you'll be consistent with it."