TIFF Review: 'Blackbird' Is a Dark Comedy with Characters You've Seen Before and a Few You Haven't
Blackbird directed by Roger Michell and written by Christian Torpe tells the story of Lily (Susan Sarandon), who was diagnosed with amyotrophic lateral sclerosis (ALS), inviting her family over to spend a weekend together before she ends her life.
Sadly, all of their dirty laundry comes out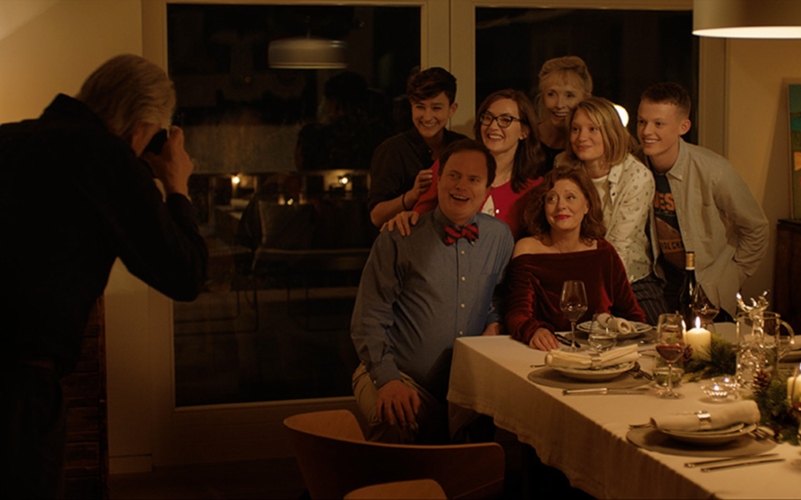 That includes her uptight daughter, Jennifer (Kate Winslet), her husband Michael (Rainn Wilson), and their teenage son Jonathan (Anson Boon.) Lily's younger daughter is the unreliable Anna (Mia Wasikowska) who brings her on-again-off-again partner, Chris (gender non-binary actor Taylor-Klaus.) Lily's best friend, Liz (Lindsay Duncan) who she has known since college also comes for the weekend.
They all have seemingly agreed to respect Lily's decision. Sadly, all of their dirty laundry comes out despite their goal to make Lily's last weekend as pleasant as possible. At least it happens in a beautiful beach house!
Lily's husband, Paul (Sam Neill) is her rock throughout this process. That's necessary given the dynamics of their family. These dynamics and characters feel very familiar.
Jennifer is so controlling that there are often jokes made her expense. Many of these jokes are low-hanging fruit with an air of "this woman just needs to get laid." Her husband is more of a nerd giving random facts about trees and is focused on solving a crossword puzzle at a time like this. Fans of The Office will probably think of Dwight Schrute with Wilson's performance.
If you're the type of person to relish in the humor of awkward conversations and daring to laugh at death, then you'll really enjoy the interactions in this movie.
The one character that at first seems like an archetype is Anne. She is the youngest who can't hold down a job or a relationship. One of the best things about this movie is where the story goes with this character.
The ensemble does an amazing job bouncing off of each other
The ensemble does an amazing job bouncing off of each other. The scenes where the characters manage to forget about Lily's decision leads to light and funny moments. When it's the only thing they can think about it leads to emotional explosions.
Sarandon unsurprisingly does well playing the dying matriarch. Many will probably think of Stepmom going into this movie. She has to do a lot of physical work because Lily has lost the use of her left hand. We see her struggle to dress herself and gets tired from walking.
It's about a woman making a decision about her own body
The mother still is determined to be independent and often declines the help of others. It's easy to see how this would be a type of person who would want to go out on her own terms.
There is a scene where Lily defends herself that is cut in a way to remind the audience this movie isn't just about a family and their drama. It's about a woman making a decision about her own body.
The drama will probably leave you in tears. Many of the characters might feel like archetypes thrown together, but you do believe they love each other. The matriarch and her younger daughter are characters we rarely get to see on screen and Blackbird is worth watching because of them.