Tiffany Trump's Relationship With Donald Trump is Really Awkward Right Now
If you don't follow Donald Trump news that closely, you might not even realize that the president has two daughters. Ivanka Trump is constantly in the spotlight, but we rarely ever hear from 24-year-old Tiffany Trump.
That's apparently because the two don't have the best relationship, and it's been reported that things are particularly awkward between them these days.
Here's a look at the strained relationship between Tiffany and Donald Trump, and why it seems it may be at an all-time low now (page 6).
1. Tiffany didn't see that much of her dad growing up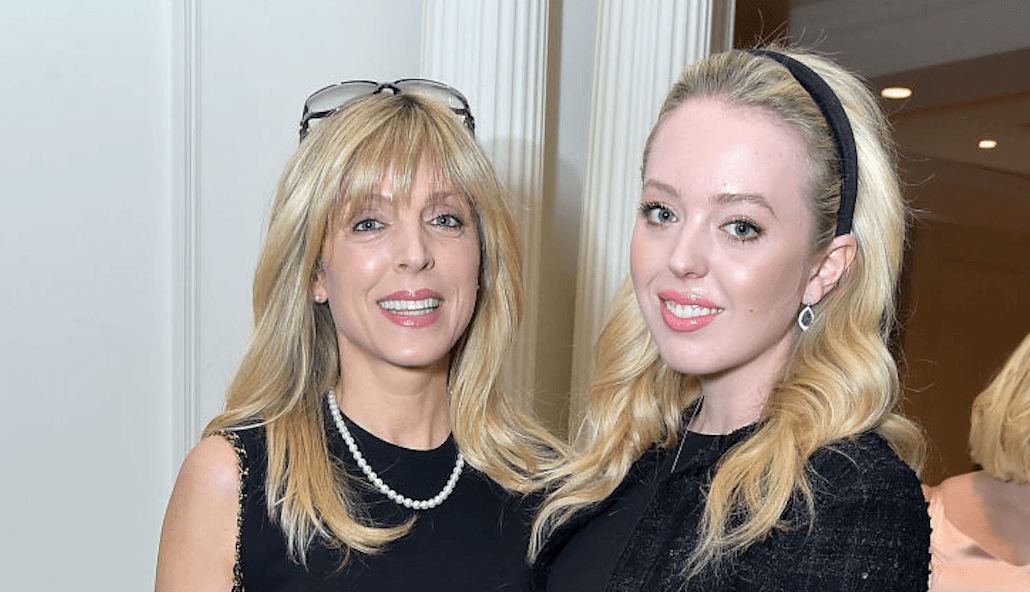 Tiffany is Trump's only child from his marriage to Marla Maples. The future president married Maples in 1993 after divorcing his first wife, Ivana, the mother of his children Donald Jr., Eric, and Ivanka.
The divorce took place when Tiffany was three years old, and Maples says that from then on, she raised Tiffany "pretty much on my own," according to The New York Times. She did so in California, whereas Trump was located in New York.
The Times reports that while she was growing up, Tiffany mainly just saw her dad when she would visit Mar-a-Lago on spring break or when Marla would occasionally bring her to visit his office. Tiffany herself told Business Insider in 2015, "I don't know what it's like to have a typical father figure."
Next: The surprising comment Donald says he made when he learned Marla was pregnant with Tiffany.
2. Trump was unhappy when he learned Marla was pregnant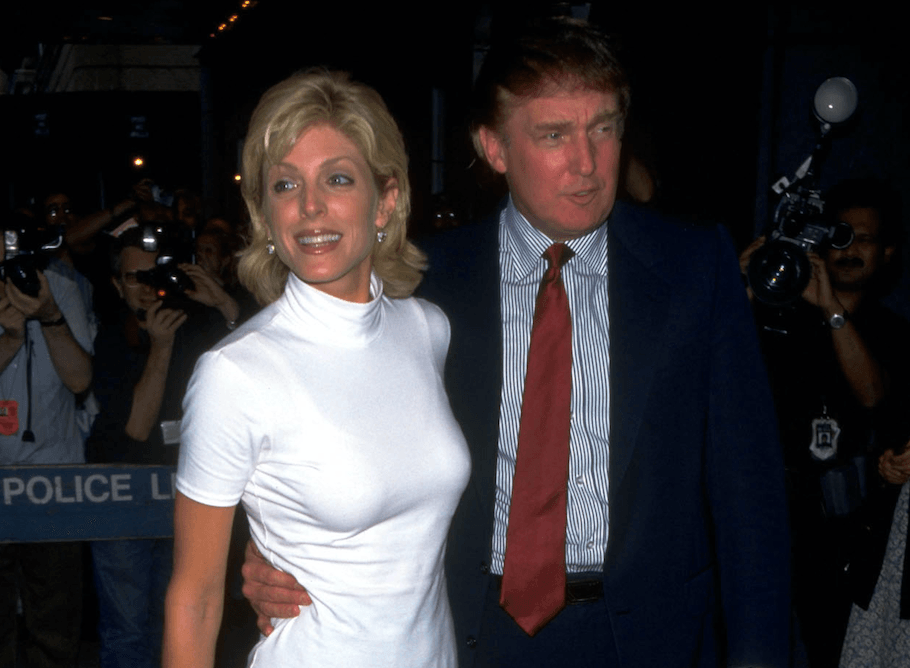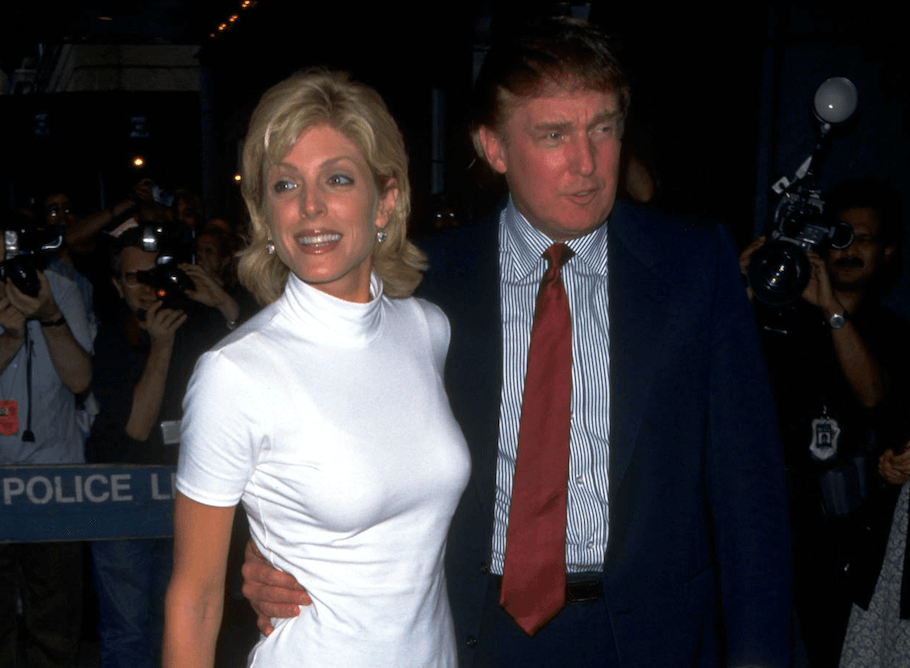 Donald Trump has openly admitted that he was unhappy when he learned that Marla Maples was pregnant with Tiffany.
He did so during an appearance on The Howard Stern Show in 2004. Granted, Trump did say that he's now glad it happened. But he explained that at the time, "it was like, 'Excuse me, what happened?' And then I said, 'Well, what are we going to do about this?' [Marla] said, 'Are you serious? It's the most beautiful day of our lives.' I said, 'Oh, great.'"
During this same appearance, Donald also seemed to suggest that Ivanka and Donald Jr. had tried to "bump" Tiffany out of her inheritance.
Next: One reason there's a bit of awkwardness surrounding Tiffany. 
3. Tiffany isn't as 'in the mix' as the other children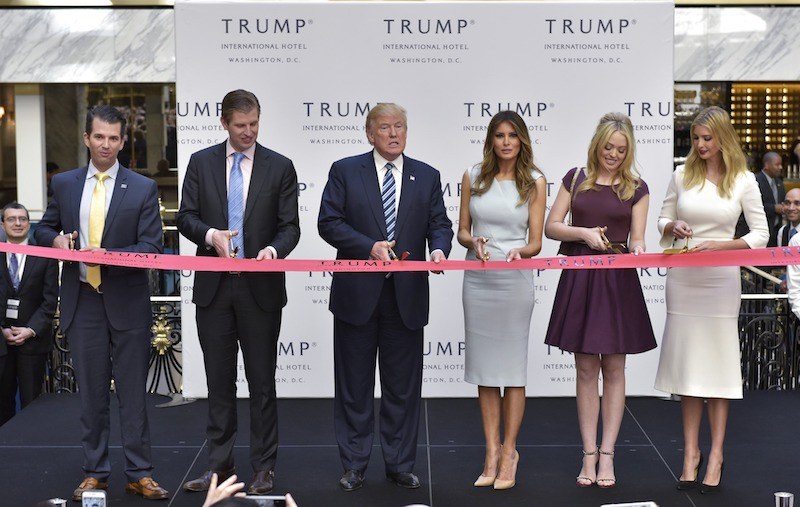 When Trump left his wife Ivana in order to be with his mistress, Marla Maples, this story engulfed the tabloids for weeks.
This created a lot of drama in the family; according to The Independent, Donald Trump Jr. himself didn't even speak to his father for a year because of that. All of this drama apparently still makes Tiffany's relationship with the rest of her family, including her siblings from her father's first marriage, somewhat awkward, especially because things didn't end well with Maples.
"There are some who will tell you that Tiffany is not as much in the mix as his other children because he didn't have a good relationship at the end with Marla," PEOPLE reports.
Next: Tiffany wasn't a big part of the 2016 campaign.
4. Tiffany was barely ever seen on the campaign trail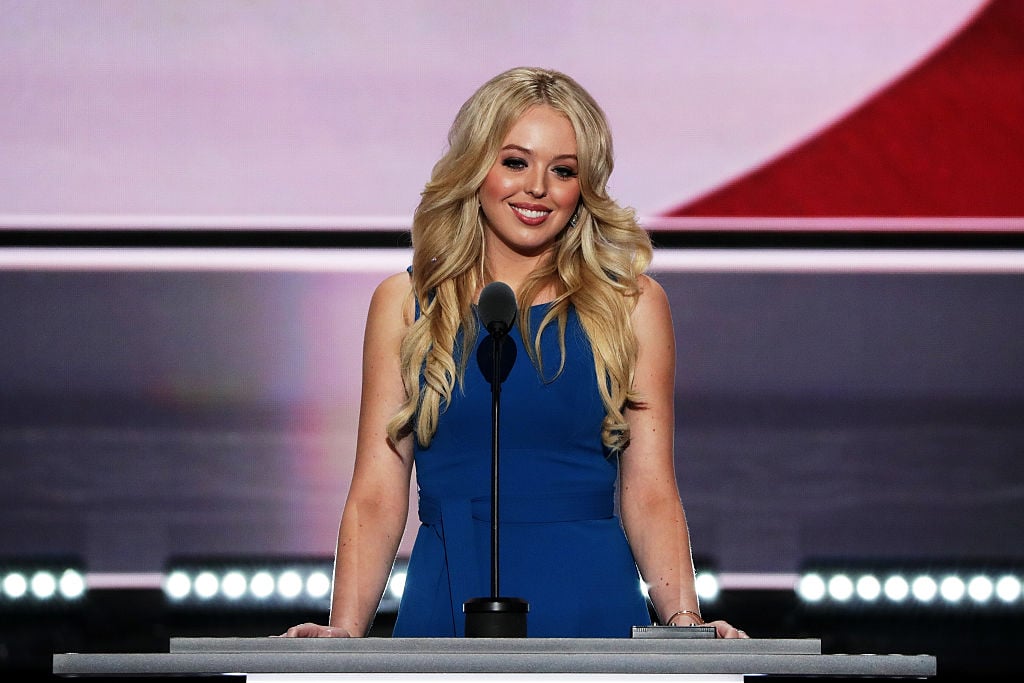 While Trump's adult children were a frequent presence on the campaign trail, Tiffany Trump barely ever made any appearances. That didn't just seem to be because she was in school; a biographical documentary of Donald Trump shown at the Republican National Convention didn't even mention Tiffany, according to The New York Times. And when the Trump campaign released an ad aimed at younger votes with the candidate's kids, Tiffany wasn't in it.
One of the only times we actually heard from Tiffany during the campaign was when she gave a speech at the Republican National Convention. Her speech was only about five minutes long, and Slate noted that she was "unable to come up with a single meaningful anecdote about her father or his influence in her life."
Trump didn't actually follow his own daughter on Twitter until after her RNC speech.
Next: Tiffany apparently disagrees with her father on some key issues.
5. She liked an anti-GOP post on Instagram in 2018
It seems that Tiffany might not agree with her father on some key political issues. After all, in March 2018, Tiffany liked an Instagram post supporting March for Our Lives, the protest calling for stricter gun control in the United States. The post she liked was a collection of protest signs, one of which read, "The Next Massacre Will Be The GOP In The Midterm Elections."
Tiffany also used to date a lifelong Democrat, although they broke up in March 2018, according to The New York Post.
Next: A new report suggests that things are especially awkward between Tiffany and Donald now.
6. She reportedly goes months without talking to her father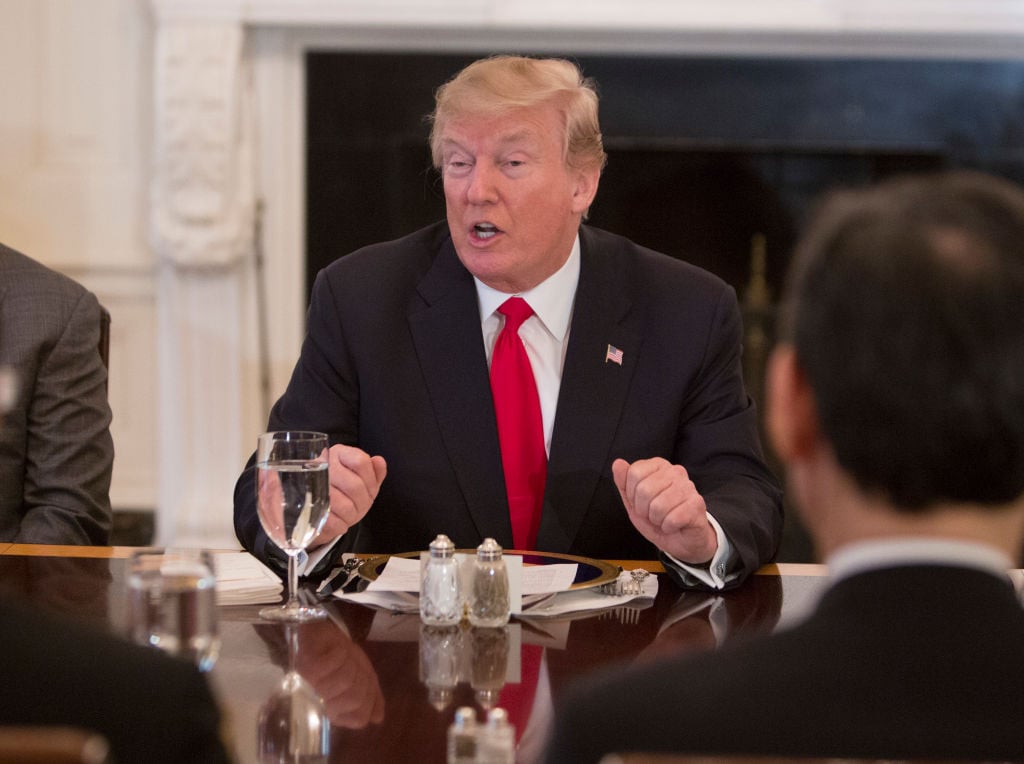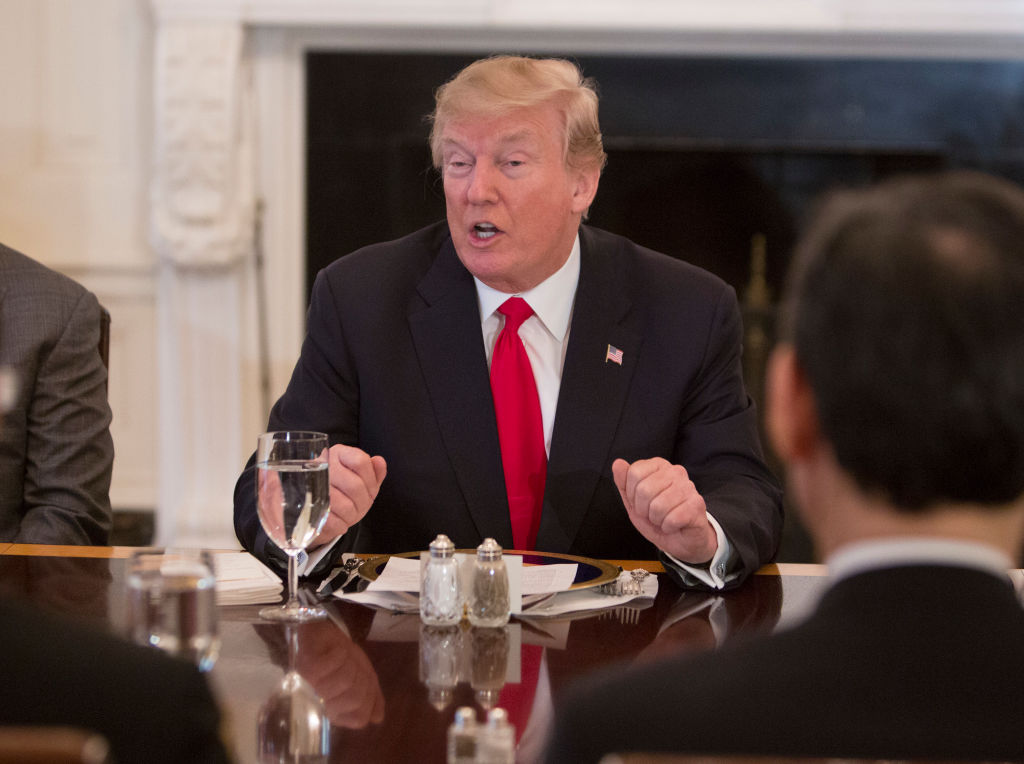 An April 2018 report from People suggested that Donald and Tiffany's relationship has become particularly strained lately. The magazine reports that since Trump became president, he and Tiffany often go months without contact. People's source added that the two "always had a strained relationship her whole life, and it got exacerbated by the presidency. It's gotten much worse now."
Tiffany does see Trump occasionally, mostly for holidays; she was at the White House for Easter in 2018. But that was the first time she was seen there for about a year, although she did spend Christmas at Mar-a-Lago with the family.
The fact that Tiffany barely ever sees her father is particularly surprising since she goes to school at Georgetown, which is only about a 10-minute drive from the White House.
Next: Another awkward detail about Tiffany and the rest of the family.
7. She reportedly felt awkward at this family function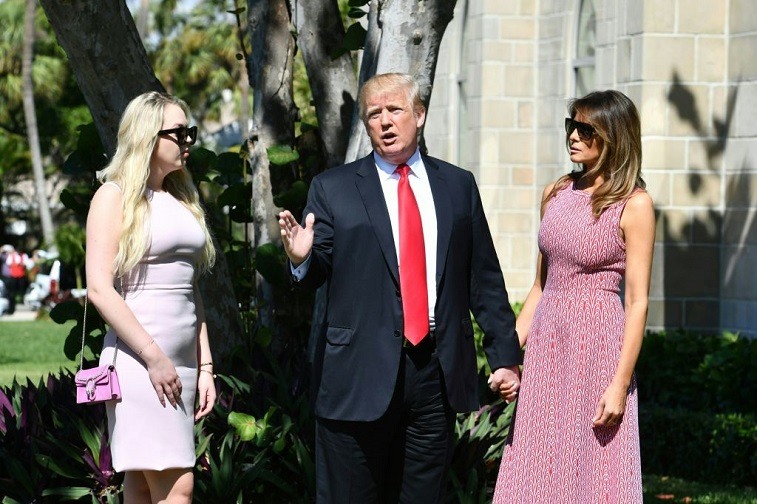 When Tiffany and Donald Trump do see each other, she apparently doesn't feel too comfortable.
A source told People that "the last time she was at a family function with him, it was awkward for her and she didn't feel totally welcome." A separate source told the magazine that the relationship between the two is not bad, "but it is not easy."
What about the rest of the family, though? Well, People reports that Tiffany's relationship with Ivanka isn't strained, exactly, but "Ivanka has a very separate life."
Next: Donald made this incredibly bizarre comment about Tiffany during the campaign.
8. Trump has suggested he's less proud of Tiffany than his other kids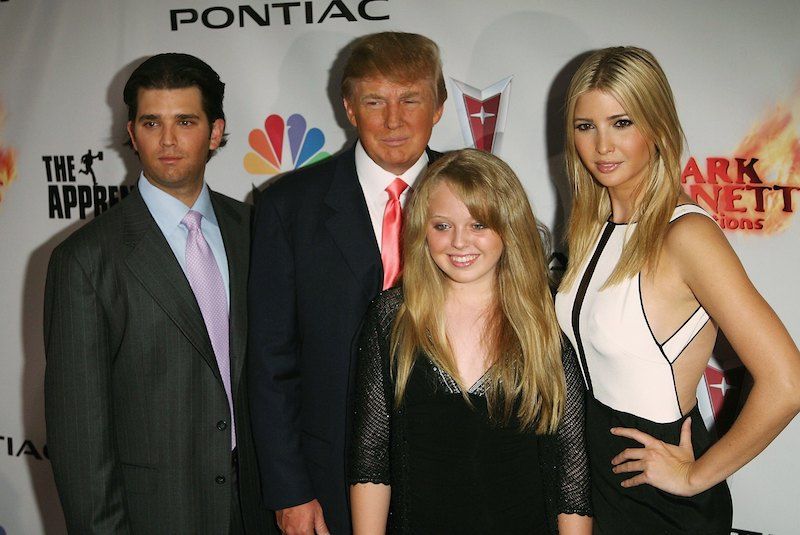 If there was already some awkwardness between Tiffany and her dad while he was running for president, this comment couldn't have helped.
While speaking to Fox & Friends on Election Day 2016, Trump flat out said that he's less proud of Tiffany than he is of his other kids. He said, "I'm very proud because Don and Eric and Ivanka and, you know, to a lesser extent because she just got out of school, out of college, but, Tiffany, who's also been so terrific. I mean, they work so hard."
Next: Tiffany could not have felt good about Donald completely ignoring this occasion. 
9. Trump didn't wish her a happy birthday on Twitter
Typically, members of the Trump family will wish each other a happy birthday on social media. In 2017, Donald did it for his other children, including Ivanka.
But in October 2017, Newsweek noted that Tiffany's birthday came and went, and Trump didn't post anything about it on social media. In fact, Ivanka and Melania didn't post anything, either.
This is despite the fact that a few months earlier, Tiffany posted a happy birthday message to her father on Instagram.
Next: How Trump is constantly implying he only has one daughter.
10. Trump frequently tweets as if he only has one daughter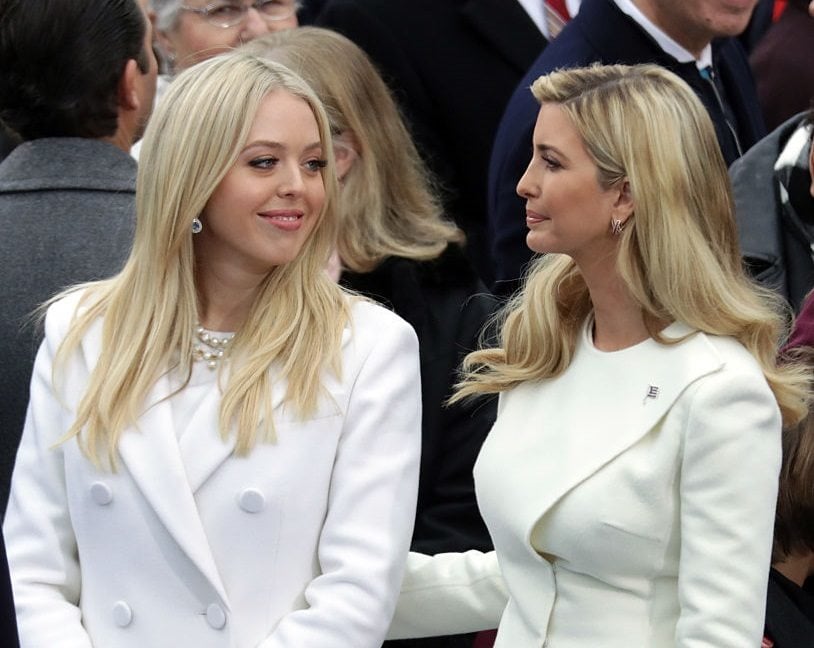 Based on Trump's Twitter page alone, you might think that he only has one daughter. After all, when he tweets about Ivanka, he typically does so by writing, "my daughter, Ivanka."
As political pundits have been quick to point out, this comma placement implies that Ivanka is his only daughter. To indicate that he has two daughters, Trump would need to write, "my daughter Ivanka" and not "my daughter, Ivanka," as the latter implies she is the only one.
Then again, Trump is known to make frequent grammatical mistakes on Twitter, so this is likely just an unintended implication.
Check out The Cheat Sheet on Facebook!