Tiger Woods' DUI Arrest: Everything We Know
Tiger Woods was taken into custody at 2:45 a.m. on May 29, 2017 and charged with driving under the influence, according to ESPN. But there are some unique things about this case, including that Woods was allegedly found asleep behind the wheel and blew a .00 on a breathalyzer test.
He will have an arraignment on July 5 at Palm Beach County Court, meaning it will take some time before we know the outcome of his arrest. This is all also happening after the golfer announced he had surgery on his back and is therefore out for the rest of the 2017 season.
Since the news broke there has been a lot of gossip around the event, but what actually happened? Here is everything we know about the golfer's DUI arrest.
1. Tiger Woods was found asleep at the time of his arrest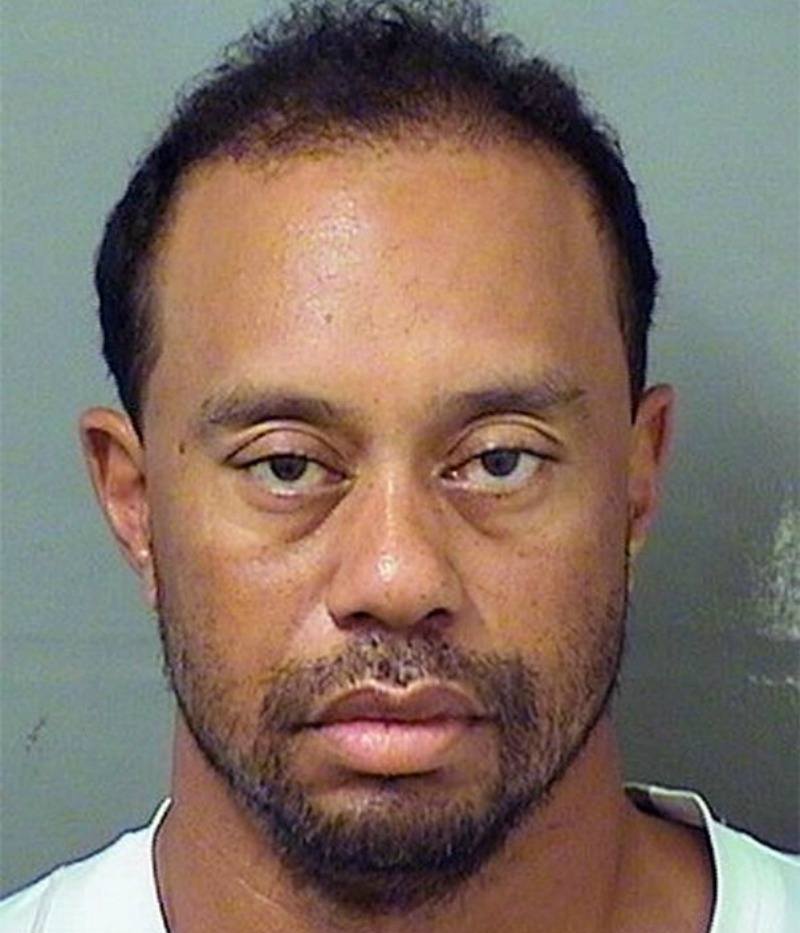 The police reportedly had to wake the golfer up from behind the wheel of his running car early in the morning on May 29, according to ESPN. He allegedly pulled into the bike lane to take a nap. Once he was awake, the officer reportedly noticed that he was verbally impaired.
According to the police report, Woods "had extremely slow and slurred speech" and struggled through roadside tasks. He also reportedly was inconsistent in his explanation of what he was doing that night. At first, he said he was coming from L.A. and was headed to Orange County. Later, he claimed he didn't actually know where he was.
Although the charge was a DUI, it doesn't look like the golfer was under the influence of alcohol, however, he was allegedly on prescription drugs.
2. Officers reportedly had to explain the sobriety test instructions to him multiple times
The police report claims an officer asked Woods to recite the alphabet. The officer noted that "when asked if he understood the directions he stated, 'yes, recite the entire national anthem backwards.'" After further explaining, Woods completed the task successfully.
3. He also failed the walk and turn test
Woods was also asked to walk heel to toe along a line, but struggled with the task. The report reads he "did not maintain starting position, did not raise leg off ground six inches, placed good down several times." He also failed the finger to nose test.
4. Woods blew .00 in the breathalyzer
Another thing that makes this DUI charge unique is that the golfer blew a .00 the night of his arrest according to ESPN, so alcohol wasn't a factor. Police noted that he was "cooperative as much as possible" and agreed to the breathalyzer along with a urine test.
5. In recent years, he was allegedly taking four prescription medications
According to the police report, the athlete has been taking four prescription medications for pain over the past few years. They were listed as soloxex, torix, viox, and Vicodin, according to Business Insider.
The website also notes that some of these drugs could have been misspelled, and could refer to Turox, which is prescribed for pain and swelling, and Vioxx, which is linked to heart issues and reducing swelling.
6. Woods has had multiple surgeries recently
The fact that the professional golfer has been prescribed so many medications might not be surprising to those who have been keeping tabs on him. According to CBS Sports, he had an ACL surgery in 2008, a back surgery in 2014, a second back surgery in 2015, a third in 2016, and a fourth in 2017.
7. Video of the arrest has been released
There is a dashboard camera video of the golfer being arrested and it has been released, according to CNN. In it, he's seen struggling to walk and standing on one leg. He also seems to have a hard time completing the field sobriety tests before being led away in handcuffs.
8. His car's tires were damaged
At the time of the arrest, the golfer's 2015 Mercedes S65 AMG was already stopped, but it does appear he damaged it beforehand according to Jalopnik. The wheels were reportedly covered in brake dust, and there were two flat tires. Some are claiming that the damage might mean he had hit something hard enough to tear the tires.
9. Woods released a statement after his arrest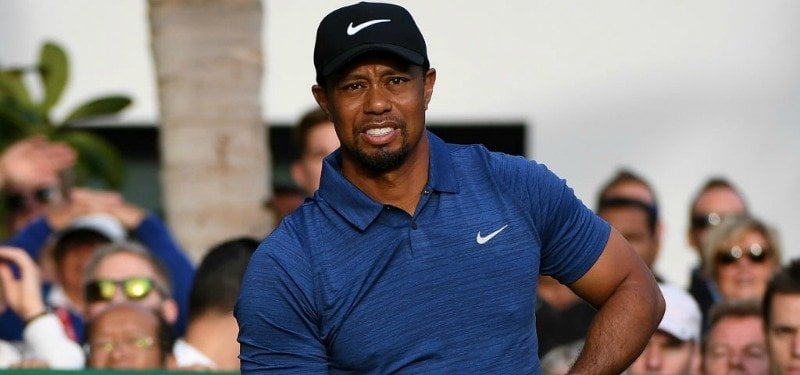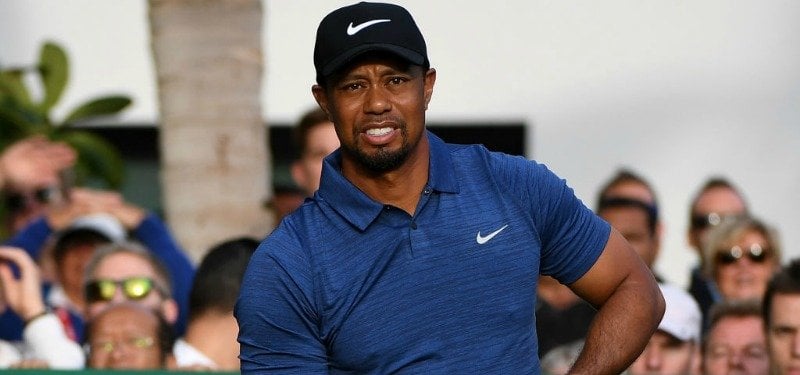 The golfer didn't wait to issue a statement regarding the arrest. He released one that night and seems to be taking full responsibility.
I understand the severity of what I did, and I take full responsibility for my actions. I want the public to know that alcohol was not involved. What happened was an unexpected reaction to prescribed medications. I didn't realize the mix of medications had affected me so strongly.
10. Nike will continue sponsoring him
According to The Sun, Nike doesn't intend to break their 15.5 million euros a year deal with the golfer. "There is no change in our relationship with Tiger," read a statement. Nike has been sponsoring Woods since 1996, so their relationship has been a steady one.
Follow Nicole Weaver on Twitter @nikkibernice
Check out Entertainment Cheat Sheet on Facebook!