TikTok: Here Are 10 of the App's Most Popular Stars and Influencers
Countless parents around the world are clueless about TikTok, the social media platform where Generation Z-ers everywhere rule as entertainers and audience members. But they're catching on. Short-form videos are the new wave of streaming content and TikTok is the shiny, kind of new kid on the block.
What was once music.ly was absorbed into the TikTok brand and the app is now spawning a new generation of social media personalities who are earning lots of followers and money. Here are 10 of the most popular.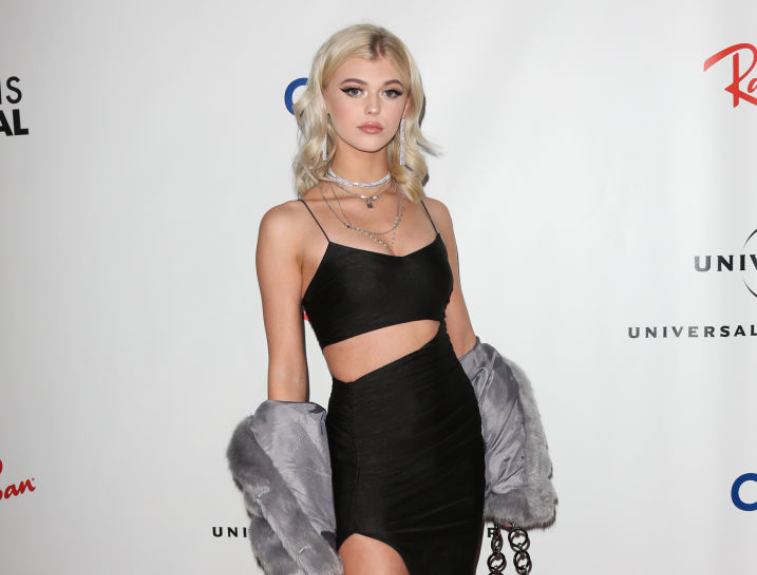 Loren Gray
Gray is considered one of TikTok's most popular personalities—outside of celebs—and has built a large fan base for her music career.
According to Business Insider, the 17-year-old boasts 36.5 million followers—including Marc Zuckerberg—and when she's not busy promoting her own pop records, she's making videos singing, dancing, lip syncing, doing beauty basics, or hanging out with friends.
Noen Eubanks
With more than eight million followers, Eubanks has established himself as one of TikTok's favorite lip-syncing content creators. Eubanks moved from a quiet Atlanta suburb to Los Angeles to immerse himself more in the influencer life, and this earlier this month, was named the new face of Celine, a French luxury fashion brand. W Magazine reports the fashion house dubbed him a "teen idol."
Salina Killa
22-year-old Salina first started posting to her TikTok account this past summer and has amassed a following of almost 1 million. Her videos include comedy, dancing, and lip-syncing, and the college student learned how to make money on the app from doing live streams, sponsorships, and selling merchandise.
Stokes Twins
Alan and Alex Stokes are big on YouTube and TikTok, but their twin-centric content on the latter platform has helped turn them into internet stars. Their 13 million followers watch them do challenges, math, dances, and pranks.
Danielle Cohn
Cohn is a teen TikTok user whose name is frequently tied to controversy. She has more than 15 million followers and her videos have included everything from dancing in a Harvard sweatshirt to lip syncing, to fake wedding and pregnancy announcements.
She and her mother have been accused of lying about her age—which is anywhere from 13 to 15—and people point out that she acts inappropriately for a youngster. Her account continues to grow.
Charli D'Amelio
15-year-old D'Amelio blew up on TikTok over the summer and was even invited to dance with Bebe Rexha during a concert performance, NBC News reports. She's so popular her whole family created their own accounts.
Typically, her videos consist of lip-syncing and dancing, but she's branching out to make herself more "human" in the midst of fame. She told NBC:
"I have feelings … I'm a person. I'm more than just a person you see dancing on your 'For You' page. I'm real. That's why I've kind of been posting more stuff about my life … to show them I do normal things. I'm not just a person who posts on TikTok 24/7."
DreaKnowsbest
Drea is one of TikTok's comedy queens; her 4 million followers watch her sing, dance, and crack jokes in her videos which frequently collect more than 100,000 views. She also gets tapped by brands like Chipotle to partner up for social media campaigns.
Baby Ariel
Not everyone is a fan of Baby Ariel, but her TikTok fame has led to stints on Nickelodeon and the Disney Channel, and she dropped a book called Dreaming Out Loud. Baby Ariel has 30 million followers on TikTok.
Zach King
A TikTok favorite, King performs magic on the app, attracting fans of all ages. The 29-year-old King has a following of 29 million on TikTok but also has a YouTube channel where he posts family-friendly content.
Andre Swilley
Swilley has more than 6 million followers who love his comedy, dance, and music content, and his TikTok popularity has led to an acting gig and a number of professionally recorded singles.